Recently updated on October 25th, 2022 at 11:32 am
Are you a marketing manager in the B2B digital marketing wondering if your campaigns are driving revenue? Do you feel stuck in a rut with the same tactics falling on deaf ears?
If so, then you need to create a new, focused marketing strategy for small businesses that will drive growth for your business. Don't worry. If you're not sure how to do that, we've got you covered. So, keep reading to learn everything you need to about creating a strategy that will increase revenue and grow your business. 
What Is a Marketing Strategy?
Your marketing strategy is the birds-eye view that maps out your plan to reach your customers. Historically, this was done through newspapers or billboards, hoping that the right person saw the ad and was compelled to learn more. 
Today, the majority of business marketing is done online. Whether you're in the B2B market or B2C, you've probably heard about digital marketing. This is the model businesses across the globe are using to reach their target audience in record numbers. 
Some key components of your marketing strategy include: 
Your brand messaging

Your value proposition

And your target customer demographics
We'll show you how to include these in your strategy, so you see a valuable return from your plan. 
6 Steps to Creating Your Marketing Strategy for Small Business
It can be overwhelming to start creating your marketing strategy with a blank page. So, we'll walk you through step-by-step how to create your plan for optimized conversions.
1. Determine Your Position in the Market
The first step in creating your marketing strategy is to assess the market and your current role within it in your industry. This step will include a competitive analysis. You can use a tool like the SWOT model or anything similar that will help you determine your company's strengths and weaknesses along with the market's opportunities and competitive threats. 
This is also where you will write out your specific value proposition and how you will help your customers. You need to know what products or services you offer to your clients and what benefits they get from buying from you. Additionally, you'll map out your small business branding message so that you give your team a uniform voice they can follow as they create your content. 
2. Set Your Budget
The second is to determine what your budget is for your marketing strategy. Regardless of which tactics you choose in a later step, marketing will cost you money. So, you need to know how you're going to pay for it. 
Additionally, by having your budget clearly outlined before you get too much further, you don't risk creating an elaborate plan that your company can't afford to carry out. A successful plan will require an investment; even if you choose to target organic traffic, you still need to pay someone to create the content that will bring in that traffic. 
And if you start running paid ads, your budget can balloon quickly. So, take the time to write out your budget now that so you know what you're working with during the later steps.
3. Write Out Your Goals and Objectives
Many people start with their goals. However, without the information from the first two steps, your goals are shots in the dark and might not lead you to where you want to go. Additionally, as we said, if you don't know your budget, you might set an outlandish goal you'll never be able to afford. 
The goals you set need to be qualitative so that you can measure whether you hit them or not. They also need to have a specified timeline by which you'll achieve these goals. This will help you to clearly articulate your goals to your team so that they know what their priorities should be as they create campaigns.
4. Get to Know Your Target Audience
Before you can start to create campaigns, though, you need to know who you're speaking to with your content. Depending on your business model, you'll determine the best platforms to use to reach your target audience. So, take the time to sit down and outline who your target audience is. 
You need to go further than simple demographics when it comes to writing out the details of your audience. Some examples include: 
Psychographic such as belief and values

What are their pain points

What questions do they have about your product or service
To get this information, you'll need to talk with current and previous clients. Also, if you have a current email list, send out a survey and ask for feedback about your products or service.
Lastly, your customer service department can be a gold mine of information; ask them the most frequently asked questions or complaints. Then set about answering those with your content.
5. Map Out the Buyer's Journey
The concept of the buyer's journey refers to the process your prospects go through as they discover you and your brand. Every buyer goes through a similar journey of discovery, awareness, consideration, and finally, decision. Depending on what you're selling, your market, and your price points, this journey might be much longer or shorter than others.  
For example, if you're selling a high price point software program for businesses, your buyers will need much more information before the sale than an e-commerce store will need to worry about selling shirts and mugs. However, even the e-commerce store will still need to bring awareness to their brand and online store before they can sell anything. So, everyone will need to consider the buyer's journey when creating their marketing strategy.
6. Create Valuable Content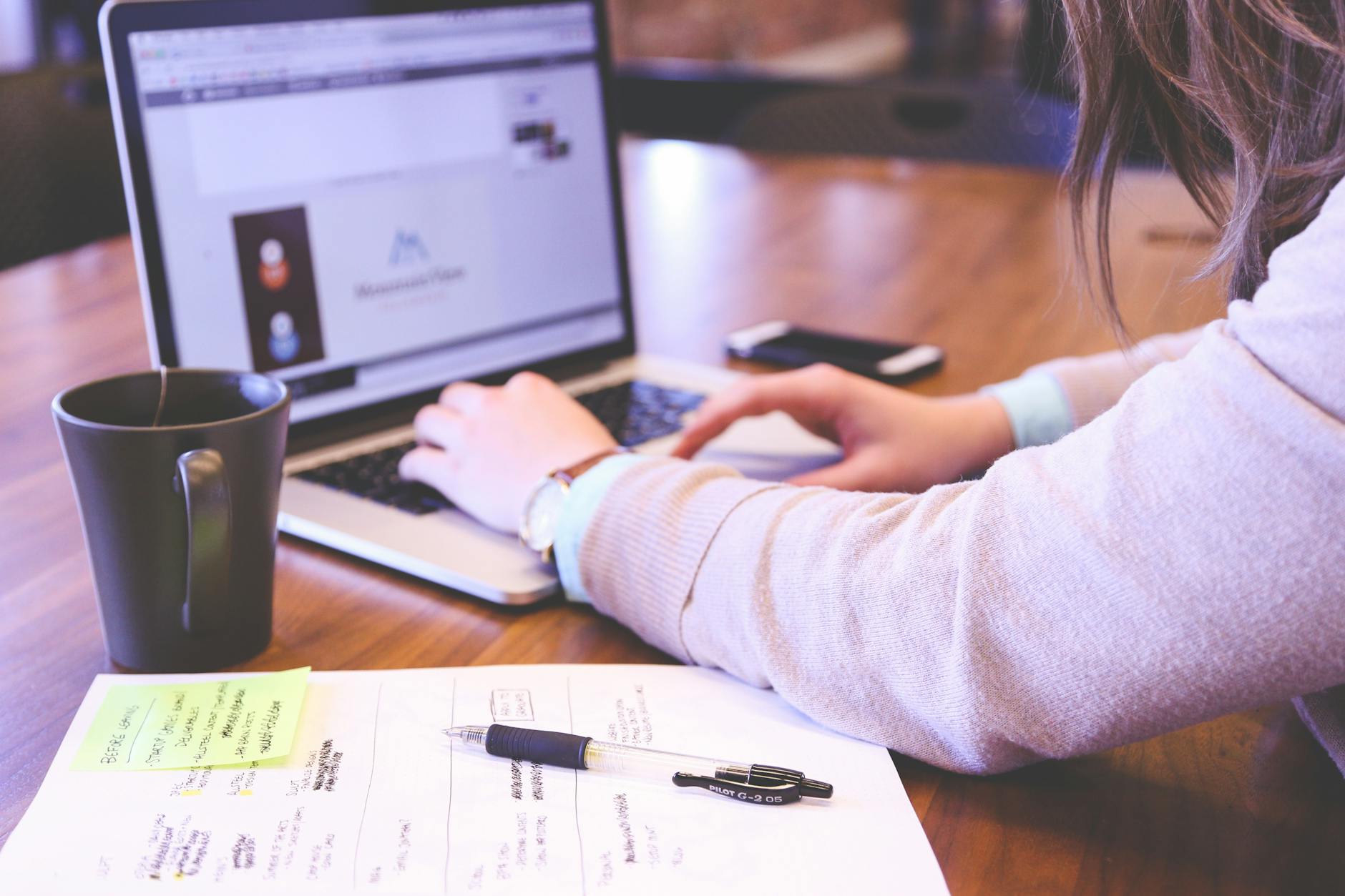 Take a look back at the previous five sections as you determine the best content marketing tactics for your business. What goals are you reaching for? A goal for increased lead generation will determine a very different campaign than one of increasing sales. 
To get the most growth for your marketing budget, you need to follow an expert B2B marketing guide. These tactics will help you accomplish your strategies and are key to reaching your target audience. 
Now You're Ready to Develop a Winning Strategy Today
When it comes to small business marketing, you need to take the time to map out your plan. And you do this by writing out your marketing strategy for small business success. Now you're ready to tackle your marketing goals and grow your business to the next level. 
For more great information on this and other topics, check out the rest of our blog.