Recently updated on October 25th, 2022 at 11:03 am
If you're like most people, you probably think of workout clothes as something to wear when you go to the gym or work out outdoors. But did you know that wearing workout clothes during your actual workout can help improve your performance?
Working out is an important part of staying healthy, but it's not the only thing you should be doing. You also need to make sure you're wearing the right workout clothes. 
In this blog post, we'll discuss the importance of wearing workout clothes and provide some tips on how to choose the right ones. Read on to learn more!
Reasons Why Workout Clothes Are Beneficial
Here are some reasons why you should make sure to wear workout clothes during your workout:
1. You can move more freely
If you're wearing clothes that are too baggy or constricting, you may not be able to move as freely as you'd like. This can limit your range of motion and make it difficult to perform certain exercises. 
2. Keep you comfortable
If you're constantly adjusting your clothes or pulling at your shirt, you will be more focused on that than your workout. Wearing comfortable clothes will help you stay focused and motivated to keep going.
3. You stay cool 
You're going to be sweating during your workout, so it's important to wear clothes that will help you stay cool and dry. Wear lightweight and breathable fabrics to help you stay comfortable throughout your workout.
4. Help you stay focused 
If you constantly have to adjust your clothes or they're so loose that they're getting in your way, staying focused on your workout won't be easy. Wearing well-fitting clothes will help you stay focused and get the most out of your workout.
5. Make you look good 
Let's be honest; we all want to look good when working out. Wearing clothes that fit well and flatter your body will help you feel more confident and motivated.
6. You perform better
Studies have shown that wearing workout clothes can actually help you perform better. When you feel good about yourself and your clothes, you're more likely to have a better workout.
7. Make working out more fun
If you enjoy the way you look and feel in your workout clothes, you're more likely to have fun while working out. And when you're having fun, you're more likely to stick with it and see results.
Tips for Choosing the Right Workout Clothes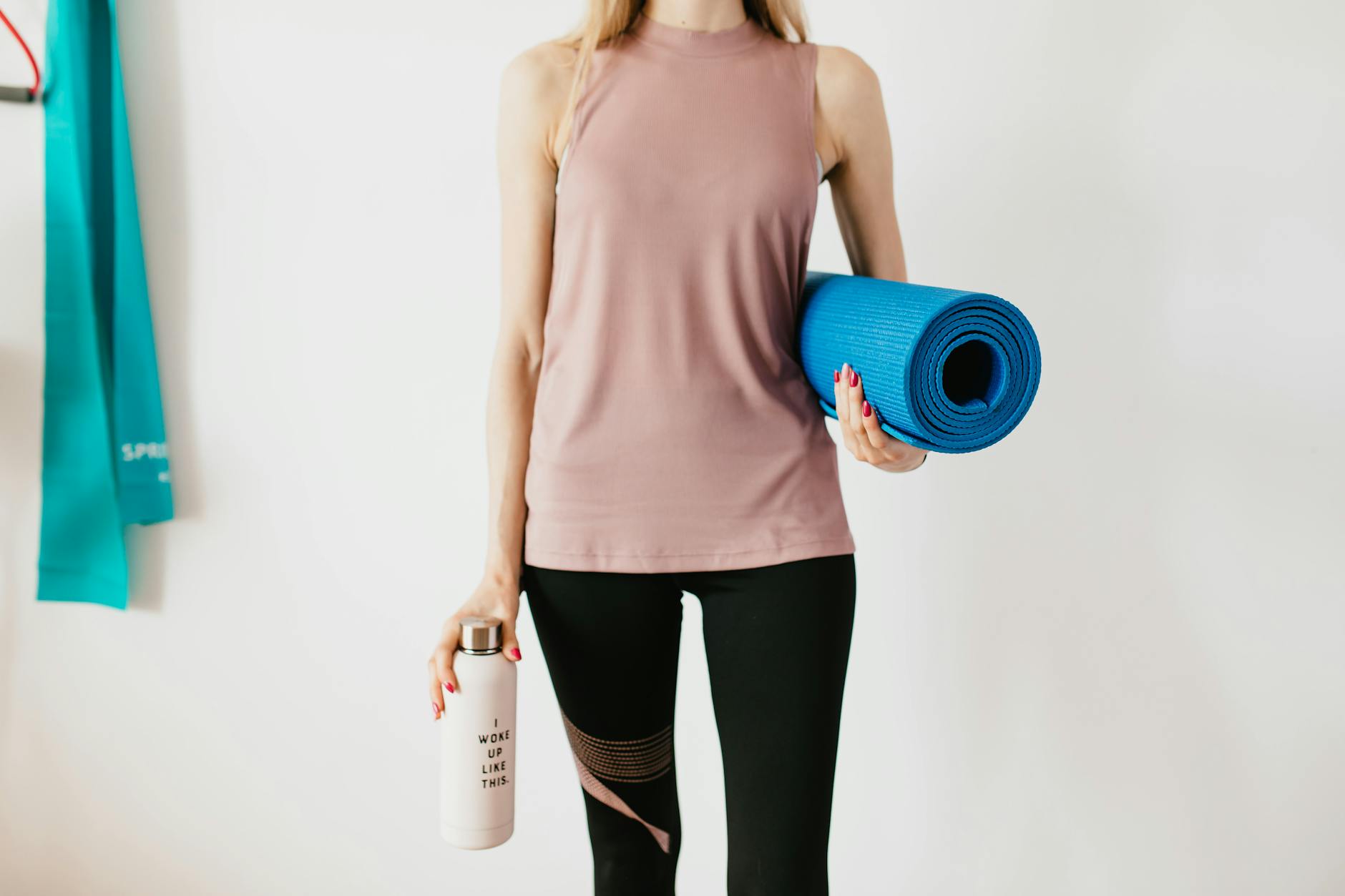 Now that we've discussed the importance of wearing workout clothes, let's talk about choosing the right ones. Here are a few things you should consider:
1. Type of workout 
The first step is to consider the type of workout you're doing. If you're going for a run, you'll want to wear different clothes than going to a yoga class. Make sure you choose clothes appropriate for the type of workout you're doing.
2. Weather
If you're working out outdoors, you'll need to consider the weather. If it's hot outside, you'll want to wear lightweight and breathable fabrics. If it's cold, you'll want to dress in layers to stay warm.
3. Your style 
When choosing workout clothing, it's important to consider your personal style. Choose clothes that make you feel good and that you'll be comfortable wearing. If you don't feel good in your clothes, you're not going to want to wear them, which defeats the purpose of having workout clothes in the first place.
4. Budget
Workout clothes can be expensive, but you don't need to spend a lot of money to find good quality clothing. There are many affordable options available if you know where to look. Just make sure you choose items that will last and that you'll be comfortable wearing.
5. Your body type
When you're choosing workout clothes, it's important to consider your body type. You want to choose items that flatter your figure and are comfortable to wear. If you're not sure what size to get or what style of clothing would look best on you, ask a salesperson for help. They'll be able to give you advice on what to choose.
Tips for Caring for Your Workout Clothes 
Once you've chosen the right workout clothes, it's important to take care of them so they last longer. Here are a few tips:
1. Wash your clothes after each use
This will help remove sweat and bacteria from your clothes and keep them looking and smelling fresh.
2. Read the care labels
Before washing your workout clothes, be sure to read the care labels. Some fabrics are delicate and require special care. Following the care instructions will help to keep your clothes looking their best.
3. Use the right detergent 
When washing your workout clothes, be sure to use a detergent designed for activewear. These detergents are formulated to remove sweat and odor from your clothes.
4. Hang your clothes to dry
Hanging your workout clothes to dry will help prevent them from shrinking or losing their shape. If you must put them in the dryer, use the low heat setting.
5. Store your clothes properly 
When you're not wearing your workout clothes, be sure to store them in a cool, dry place. This will help keep them looking their best and prevent them from developing mildew or bacteria.
Conclusion:
If you are looking for a workout outfit and want to look good at the same time and obviously don't want to go for uncomfortable stuff then you must go for Ryderwear workout clothes. Ryderwear is a one-stop for all of your needs Fashion, Comfort, and long-lasting stuff with affordable pricing.