Recently updated on October 25th, 2022 at 11:10 am
It can be disappointing to attend classes each day and fail to graduate in your final year because of poor grades. With such pressure, most individuals would cheat for fear of failure. Below, we have five other reasons for the increase in school irregularities. Additionally, we will provide remedies to prevent such cases from happening.
Reasons for Academic Malpractice
Why is it that most students cheat in their education? Could it be that this is the new trend in schools? Or, is it that most parents expect the best from their kids? Irregularities happen in nearly all schools only that the tutors' don't realize that on time.
Plagiarism, for instance, is one proof that the student copies information directly from other sources. Such a case is gross misconduct and can attract punishment from the school administration. Luckily enough, online sources with qualified essay writers can prevent such issues.
It might be difficult for low incoming individuals to access such services because of the prices they have to pay. With this post, you can identify the reasons that might force you to cheat and avoid that to guarantee your career progress.
1. Poor planning
Do you always plan before engaging your scholarly work? It is uncommon for many individuals to work with a schedule when in school. In high school, you might fail to draft a plan for managing your academics because the tutors will do that for you. But now that you've joined college, you don't have an option other than to organize all you will handle.
Colleges have more commitments compared to high school. Students get engaged with various activities besides their curricular work. Sports, for instance, might consume most of your time if you don't plan well.
It becomes challenging to focus on scholarly work with too many commitments. Such cases force individuals to lag when preparing for their exams. Scholars find it difficult to focus on their papers with various obligations and without a plan.
So, because no one would want to fail, most of them would cheat in their exams. You can avoid all that when you plan on time. Ensure that you know your goals, and you can always aim to achieve that.
2. Distractions from peers and other irrelevant commitments
Peer pressure is another leading cause of scholarly malpractices. It is said that birds of a feather flock together. College students who interact with others who cheat during examinations will adopt such behaviors. Besides, there is that thought that you don't want to fail in your education when your friends excel.
With such pressure, it becomes even more challenging to concentrate on your studies because, after all, your friends will enter the exam room with materials they can copy.
It is vital to determine the type of friends you would want to work with. Assess each of your friends and pick those you share a common interest and can study together in pursuing your career. Be quick to engage in group discussions rather than go out to a club to get drunk. By so doing, you can all focus on your education and prepare well for any upcoming exam. This will prevent you from engaging in malpractices.
3. Lack of passion
Is it that you aren't passionate about the career path you are pursuing? Some students engage in career courses because they were forced to do so or had no other option when selecting a career. It becomes difficult for such individuals to achieve maximum concentration when interacting with their scholarly work.
In such a situation, the individual might fail to study because they don't like it. Scholars facing such challenges tend to cheat to excel in their job. When you don't like what you are studying, you become reluctant to read regularly. You can't prepare well for an upcoming test, and you can develop that urge to cheat with all these.
4. Difficult tests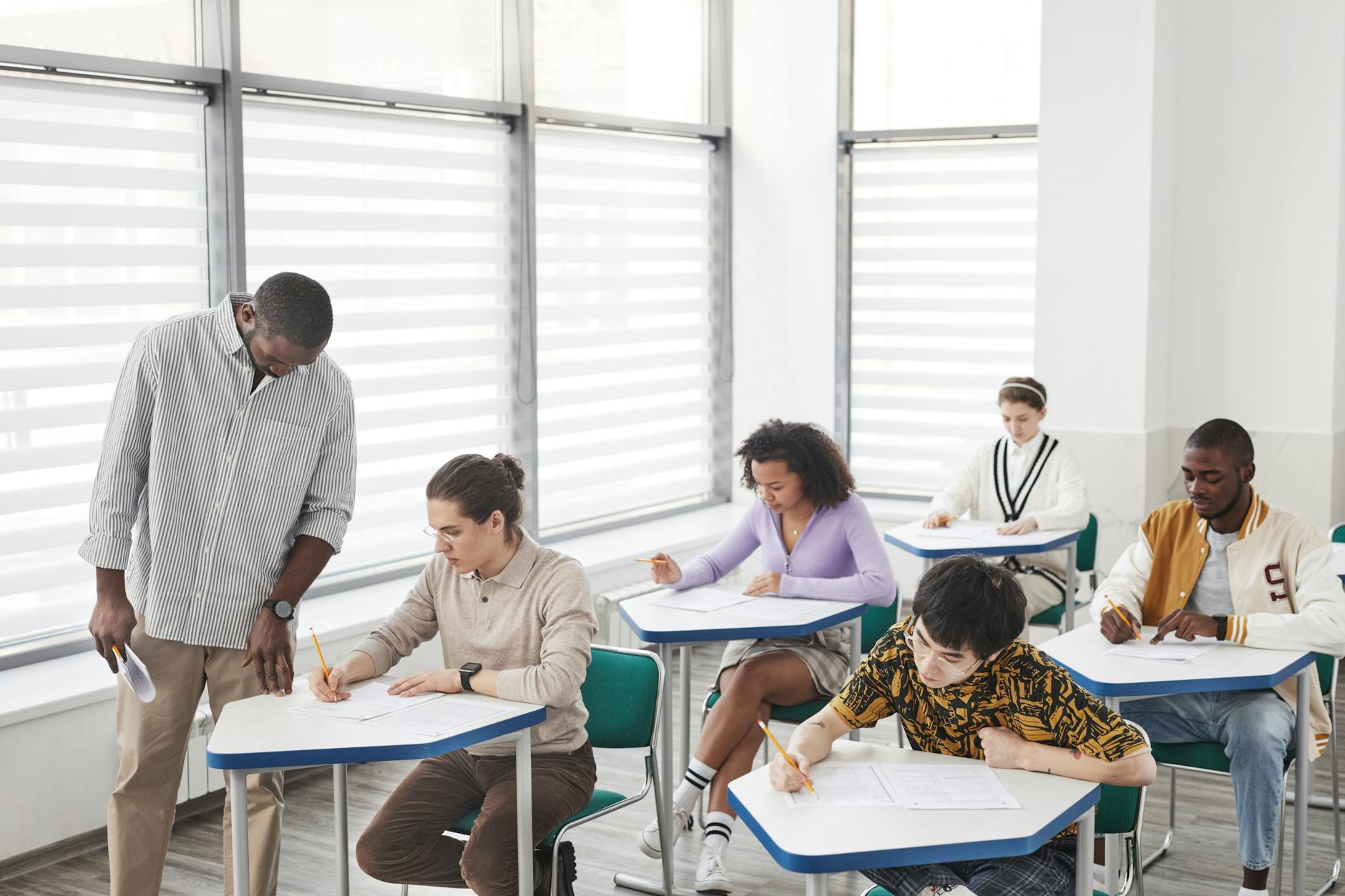 Last but not least, some students would complain that the examination was complex, so they had no other option than to cheat. But remember, the tests that we encounter in schools should be challenging to determine the students' understanding. So, this should never be a reason you should engage in malpractices.
To avoid any temptation, you can start by focusing on your studies. Be quick to review your coursework and past papers as you prepare for your tests. This will give you the confidence to get to the exam room, believing that you can nail the test without cheating.