Recently updated on October 25th, 2022 at 11:43 am
Do you think that it might be time to replace your laptop but aren't positive? How long should a laptop last?
The lifespan of a laptop varies greatly from brand to brand and model to model. While most companies don't offer any guarantees, they can give you a general sense of how long their laptops should last.
Check out this guide to learn everything you need to know about the lifespan of a laptop. 
How Long Should a Laptop Last? 
How long your laptop lasts will depend on a variety of factors including: 
The price 

The quality of the hardware

How you use your laptop

How well you take care of your laptop

The type of laptop

The operating system
Generally speaking, though, you should expect your laptop to last anywhere from 2 years to 10 years. Of course, if you spill water on your laptop and don't treat it with care, it's not going to last very long. On the other hand, if you take very good care of your laptop, make all of the necessary updates, and you invest in high-quality hardware, you may be able to stretch your laptop past the ten-year mark. 
Let's take a look at each of these factors:
1. Price 
Obviously, price is a reflection of quality. The cheaper the laptop, the cheaper its components. Here's what you can expect for each price point:
$700 and Under: You can expect a laptop in this price range to last 2 to 4 year

$700 to $1000: You can expect the best laptops under 800 dollars to last 3 to 5 years

$1000 or More: You can expect a laptop at this price to last 5 to 10 years
Keep in mind that these are just estimates. You need to look at all of the above-listed factors combined to figure out the lifespan of your laptop. 
2. Hardware Quality 
Generally speaking, the more expensive the laptop, the higher quality of hardware it'll have. However, keep in mind that different hardware components become obsolete each day as newer models come out. 
If your keyboard breaks while on the go and there isn't a replacement model to fit your outdated laptop, then you'll be stuck purchasing an entirely new laptop instead of just the keyboard. Also, keep in mind that with some laptop brands, upgrading the hardware is virtually impossible. 
This is the case for Mac laptops. For Macbooks, it can be very difficult to upgrade the keyboard, hard drive, RAM, CPU, or GPU. When purchasing a new laptop, look into how easy it will be to upgrade its hardware components. 
If you think you'll need to make upgrades to your laptop in the near future, then you definitely want to purchase a laptop that's easily upgradable. 
How You Use Your Laptop 
How you use your laptop and how often you use it will also have a major effect on how long it lasts. If you're using your laptop for basic tasks like emailing and web browsing, then you should be able to stretch out its lifespan by a couple of years. 
However, if you're using your laptop for intensive tasks like video editing, content creating, or gaming, then you may find that you need to replace your laptop earlier than expected. 
How Well You Take Care of Your Laptop 
How well you take care of your laptop also plays a major role in how long it lasts. Here are some things you can do to care for your laptop and make it last longer:
1. Keep It Up to Date 
Make sure your laptop is running on the most current operating system. Also, make sure all of your apps and virus protection programs are up to date. Set your laptop to automatically update so you don't even need to think about it.
2. Keep the Inside Clean 
If you have a Windows operating system, use the disk optimization tool to defragment your laptop about once per month. Windows 10 defragments weekly by default, but you can do it yourself if you notice that your machine is running slow. 
If you have a Macbook, you don't need to worry about this, as Macs no longer need to be defragmented.
3. Clean Your Room 
Yes, you heard us right- get up and clean your room! The average home in the US collects 40 pounds of dust each year. These dust particles come from human skin (gross, we know), dust mites, fabric, and other outside sources.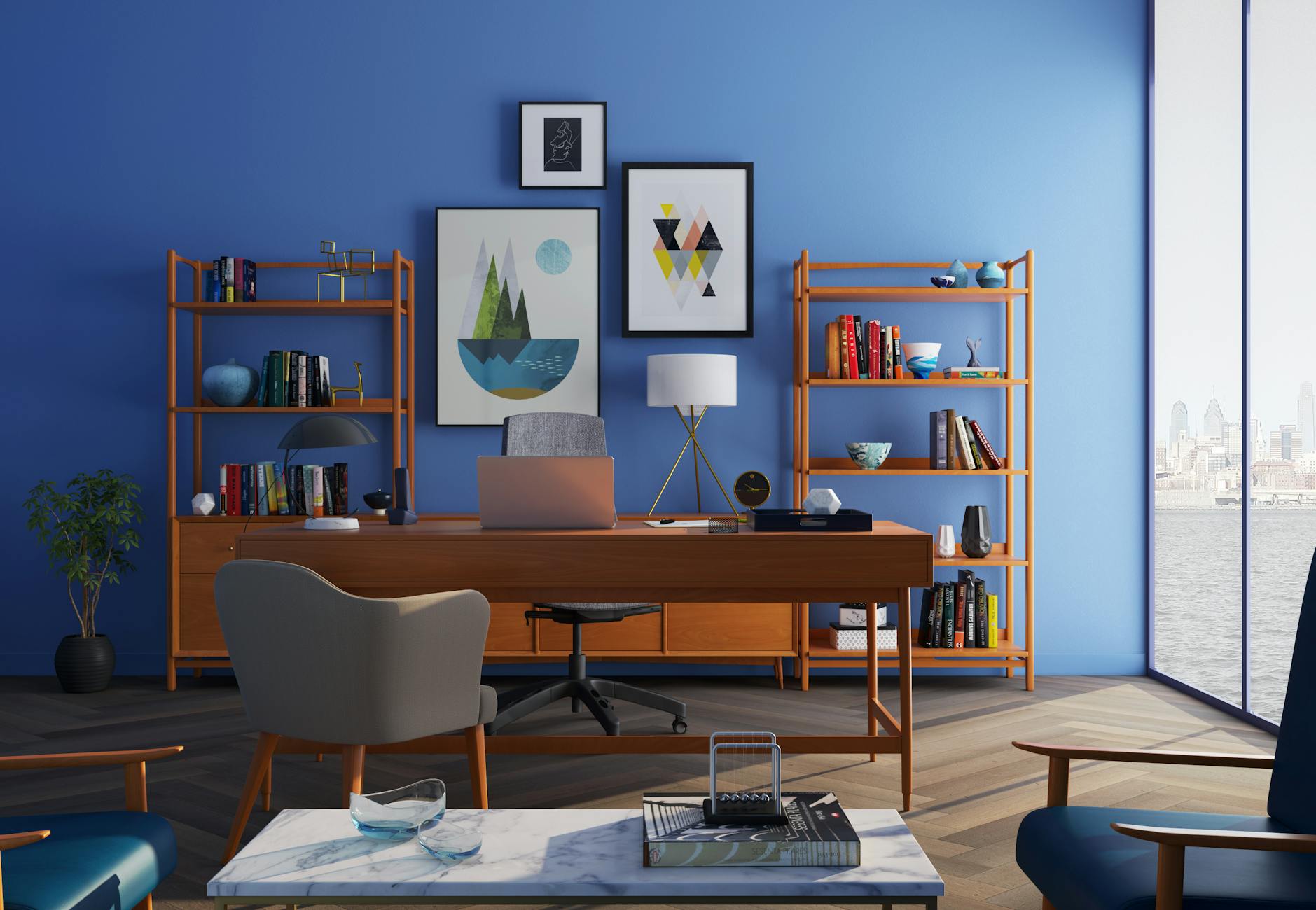 These dust particles don't discriminate when it comes to where they land- some will land on your bed, some on your desk, and some will land on your laptop. The dust particles can get into the laptop's cooling system, increasing the device's temperature and making it less efficient. 
Cleaning your space is the best way to ensure these dust particles don't kill your laptop's lifespan. 
Also, keep in mind that smoking cannabis or tobacco can increase the number of dust particles in the air. If you're going to smoke, don't do it in a room where you store your laptop.
4. Use a Mouse
A lot of times, people have to replace their laptops because of work trackpads that result in phantom cursor movements. To prevent your trackpad from wearing out so quickly, invest in a mouse. 
Either a wireless or wired mouse will give you full control of your cursor. Some gaming mouses even come with extra programmable buttons for your convenience.
5. Keep It Cool 
Keeping your laptop cool is key to increasing its lifespan. Don't let your laptop sit in the sun for long periods of time, and don't allow anything to block its vents. 
It's also a good idea to invest in a cooling pad. A cooling pad elevates your laptop and allows for more airflow. This is one of the most cost-effective ways to improve the performance of your laptop, and it's especially important for those who use their laptops a lot while lounging in bed.
6. Install an Antivirus 
Installing antivirus software is another way to make your laptop last longer. An antivirus program quickly detects malicious intruders and attacks on your system and then promptly takes action. 
Some laptops (like Macs) offer free basic protection, while other systems allow you to purchase a subscription plan. Even if you're just using your laptop for general web browsing, antivirus software is a must.
7. Do a Deep Clean Once Per Year 
Just like it's a good idea to deep clean your home each year, so too is it a good idea to deep clean your laptop. You should only bother to deep clean your laptop after the warranty period is up. 
During the warranty period, you should be able to get a replacement should any of the internal components of your laptop fail. 
To deep clean your laptop, get a screwdriver and open the back cover to gain access to the motherboard. Then, use a concentrated alcohol wipe to clean off the dusty parts of your laptop. You can then wipe the plastic covering with a dry cloth. 
The Type of Laptop 
Generally speaking, gaming laptops are built to last a lot longer than traditional laptops. This is because they're built with superb features. However, you need to keep in mind that gamers tend to use their laptops more often and more intensively than the typical laptop user. 
For this reason, they don't always last longer than your traditional laptop. Just like other aspects of technology, video games keep advancing and becoming more performance-demanding. For this reason, manufacturers need to build gaming laptops with increasingly better hardware to handle the advancements in graphics. 
If you're a gamer, here's how long you can expect your laptop to last based on its price point:
$700 or Under: You can expect your gaming laptop to last 2 to 3 years

$700 to $1500: you can expect your gaming laptop to last 3 to 4 years

$1500 and Up: You can expect your gaming laptop to last 4 to 6 years
Again, these estimates are based on medium to heavy usage. If you're just an occasional gamer, you can expect your laptop to last a lot longer. 
The Operating System 
Different operating systems also come with different lifespans. Here's what you can expect for each operating system:
mac OS: Macbooks tend to last around seven years

Chrome OS: Chromebooks tend to last 3 to 5 years

Windows OS: Windows laptops last about 3 to 5 years
While Macbooks tend to last the longest, it's important to keep in mind that they're usually the most expensive. 
Is it Time for a New Laptop? 
Now that you've read this guide, you should have a general idea of how much more time your laptop has to live. If it's nearing the end of its lifespan, then it's time to start shipping for new laptops. 
Be sure to check back in with our blog for laptop buying guides.