Recently updated on October 25th, 2022 at 12:09 pm
Google Stadia is a game streaming platform that enables you to play games online without the need to download or updating them. Streaming a game is the same as streaming videos on Netflix or music on Spotify.
Google Stadia is not a gaming console or a portable gaming device. It is a cloud gaming service that you can use by subscribing to the same and using a high-speed internet connection. You need a screen like TV, a notebook, or your smartphone to enjoy seamless gaming.
All these things may sound too good to be true. But Google has the approach and resources to make this vision real for its users. Here are some facts about Google Stadia that you need to know.
1. Google Stadia runs on any screen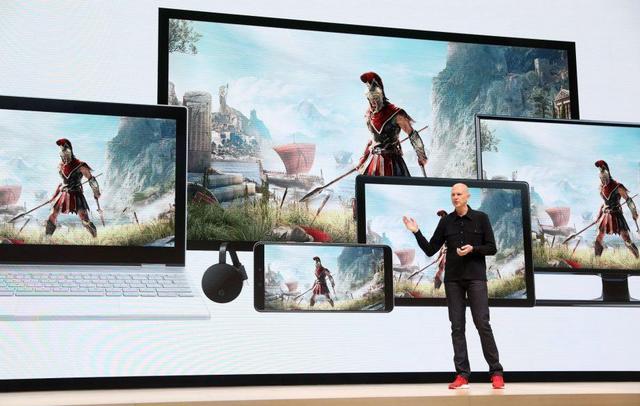 If you have a screen capable of playing movies and videos, you can run games on it using Stadia. Of course, you need a high-speed internet connection, but you can run it on any screen like a laptop, desktop, smartphone, or tablet PC. Google Stadia enable you to run high-end games on any screen capable of playing videos. Users can also switch the devices while playing a game on Stadia. For example, if you are playing a game on your TV and want to switch to your smartphone, you can easily do resume the game on your phone.
2. Social Sharing
Cloud computing is not merely for delivering and sharing powerful content, but it offers some innovative social features on Google Stadia. The State Share feature on Google Stadia allows you to capture a moment while playing a game and share it through a link to your friends or anyone else. Your friends can pick up the game right from that moment and start playing it themselves.
3. Stream on YouTube Gaming
A Google Assistant button can help you when you are stuck somewhere in a game. Imagine yourself being trapped in a rut, and the Google Assistant button will help you access pathways and guide you with a one-touch key.
Also, there is a capture button that enables you to save and stream your game live on YouTube gaming. YouTube gaming is already on the rise due to the increase in gaming channels on the website, and this will add more live streamers to YouTube.
4. Stadia Controller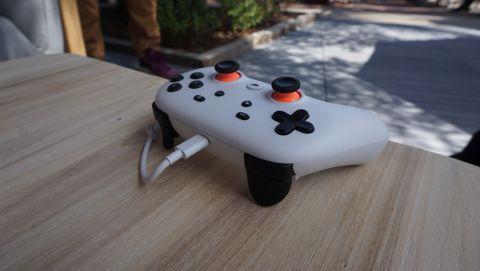 Although Google Stadia is a cloud gaming service, it also offers a controller known as the Google Stadia controller. It looks similar to the Sony DualShock 4 and comes with dual analog sticks. The controller offers some bonus features that make it much convenient to use. It connects to the cloud server through your Wi-Fi quickly to minimize any input lags. The capture button allows you to stream the game to YouTube, and the Google Assistant button can trigger the mic features.
Users can also use their keyboard and another gamepad, but the Stadia controller offers enough features to eliminate the need for such accessories. You can enjoy high-resolution gaming by connecting the Stadia controller to a 4k TV using an HDMI 4k Cable. Google Stadia is an all in one device that you can use to enjoy seamless gaming anytime.
5. Split Screen Feature
Google Stadia comes with a split-screen feature. Users can stream multiple windows to one screen, enabling them to play games together with their friends. It's like a multiplayer over the internet. You need a fast internet connection to use the split-screen feature, but the idea is really cool for online gaming freaks.
6. Chromecast Ultra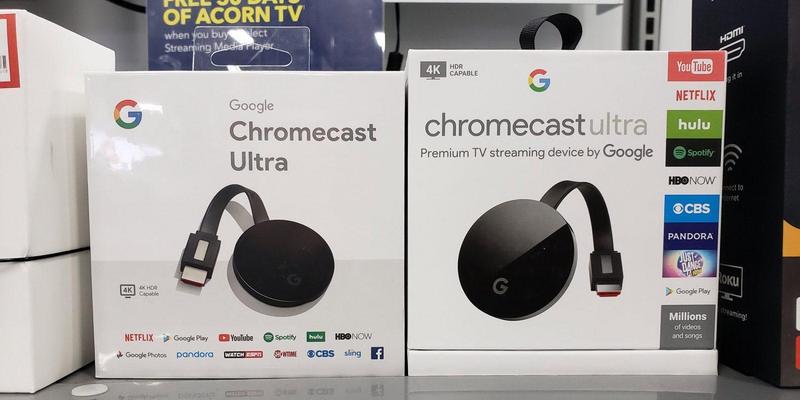 If you want to play the games on a TV, you will need Chromecast Ultra due to the nature of the Stadia controller and service operation. Chromecast Ultra helps you to pair the Controller to a TV and use the service for playing games.
7. Integration with YouTube
Stadia works with YouTube in a way that allows users to use features like Crowd Play, enabling them to join the YouTuber they see in the same game. It is a kind of state sharing and a distinct feature of Google Stadia. This feature shares a playable moment from a game rather than video clip sharing that allows viewers to watch the same game.
You can see this as the difference between sharing a Microsoft Word document or a Google Document; the MS word is a static item, while Google Doc enables multiple people to work in real-time on the same file or document.
8. Users don't own the games
The only iffy point so far seems to be a wide variety of available games, but Google promises to offer its users a gaming experience that is almost mythical.
Here's a small drawback: you cannot own the games you enjoy playing on Google Stadia. You feel different when you purchase a game in the form of a physical disk or download it to your computer. Sometimes, you have to play with the game files, like adding in your own bugfixes and mods that are not possible with Google Stadia.
9. What Stadia offer for a subscription fee?
At the time of launch, Google will offer two service tiers for a monthly subscription of US$9.90. It will be the solo offer available with the Stadia Edition bundle. Google offers HDR gaming up top 4K/60fps with 5.1 channel surround sound for a home theater experience. Moreover, you can enjoy free games until the stadia pro subscription is active.
According to available information, users will also get discounts on purchases. Stadia Pro offers you access to full Destiny 2 for a limited period. The offer will include the base game, past add ons, and the new expansion along with the annual pass.
10. Stadia Base 
There is another service known as Stadia Base that is expected to launch in 2020. Although the price is not known, it offers a host of features like high resolution gaming up to 1080p/60fps with digital stereo sound. With the Stadia base, users might be able to buy and keep the games they want. They can play the games in a chrome browser or on Pixel 3/Pixel 3a smartphones.
11. Drawback of Stadia
With anticipation for a wonderful gaming experience, there is a drawback of Google Stadia. The gaming experience depends on the reliability of your internet connection. Users know the pain they go through when their YouTube videos take longer than expected to load. Users with a slow internet connection are not likely to enjoy the best gaming experience as per the expectations from Stadia.
Moreover, Stadia cannot beat the best gaming PCs that offer higher resolutions with heavy-duty processors and graphic cards specially designed for gaming. Moreover, monitors and gaming mice are optimized for high-end gaming responsiveness.
12. Google's Exclusive Service
Google has tied up with many gaming providers to release a plethora of games on Stadia. Google has also set up an in-house shop to offer its exclusive games, just like Sony, Microsoft, and Nintendo. Therefore, users will be unlikely to find the games available on Stadia on other gaming platforms.
Final Words
These are some facts about Google Stadia that game lovers need to know. Users can enjoy an exhilarating gaming experience on Google Stadia without the need for special hardware. However, users can buy the stadia controller to enjoy the soft keys and parallel analog sticks.
Author Bio: Emily Bartels is a content writer at Cable Chick. She enjoys writing on various topics mainly associated with Technology, Gadget and Software. Her famous articles are on the topic of Technology, Gadgets  and many more.