Recently updated on October 25th, 2022 at 11:16 am
Unless you've been living under a rock for the last ten or so years, you'll be fully aware of the dramatic improvements made in technology and, more specifically, in our smartphone devices. With it has come an increased offering from games developers and a selection of mobile phone games, which have taken gaming on a miniature handheld device to a whole new level. Is it here to stay, though?
For some people, gaming on a smartphone device will simply never appeal. When assessing the overall gaming genre, though, it is clear to see that smartphone gaming is showing a dramatic increase in terms of its popularity. Investors are buying into it, developers are bringing us new and improved games on an impressively regular basis, and more and more people are being won over by the joys of smartphone gaming. As such, it certainly appears as if smartphone gaming isn't just here to stay, but that it will only continue to show further improvements as innovation continues to grip the world.
Convenient, on-the-go entertainment
A key ingredient behind the rise of gaming on a mobile phone has to be down to its convenience factor. We all take our smartphone devices out with us in the day. Alongside speaking to friends on WhatsApp or updating our social media profiles, people are therefore also able to access a range of games from the App Store or Google Play. That alone provides people with an easy route into a variety of games. Smartphone games are generally designed to be picked up and put down throughout the day too, opening up casual gaming to audiences in the process.
The same doesn't necessarily apply to console gaming, which not only requires far more time and dedication due to its generally more detailed titles, but it can potentially put casual gamers off due to its potentially daunting offering. Smartphone games, on the other hand, are easier to tuck into, they can be enjoyed practically anywhere, and there are titles suitable for a wide range of audiences. For example, hugely successful games like Among Us have been enjoyed by millions of friends and family. Even the stereotypical teenage gamer is no more thanks to the emergence of smartphone gaming, with parents and grandparents all around the world regularly enjoying puzzle games and brain teasers.
Console-quality titles now available
Another contributing factor behind smartphone gaming's prominence has to be down to the aforementioned improvements made in our mobile phones. Instead of hosting classic mobile titles like Snake and Tetris, the smartphones of today can handle console-quality titles and a range of intricate and highly detailed releases due to the capabilities some of the sophisticated devices in the modern-day can offer. Slot games, like Playtech's massively popular 6-reel Buffulo Blitz slot, are incredibly popular, too, alongside a range of console-quality titles which have made the transition over to mobile.
The likes of Fortnite and PUBG immediately spring to mind when assessing hit releases that have made the jump over to mobile, but there are plenty. Mario Kart Tour won over fans, in particular, so too have famous PC titles such as Minecraft. All of these releases can be enjoyed further with the addition of a VR headset or a joystick too, therefore allowing smartphone gamers to elevate the gaming experience for a fraction of the cost when compared to consoles, for example.
Affordability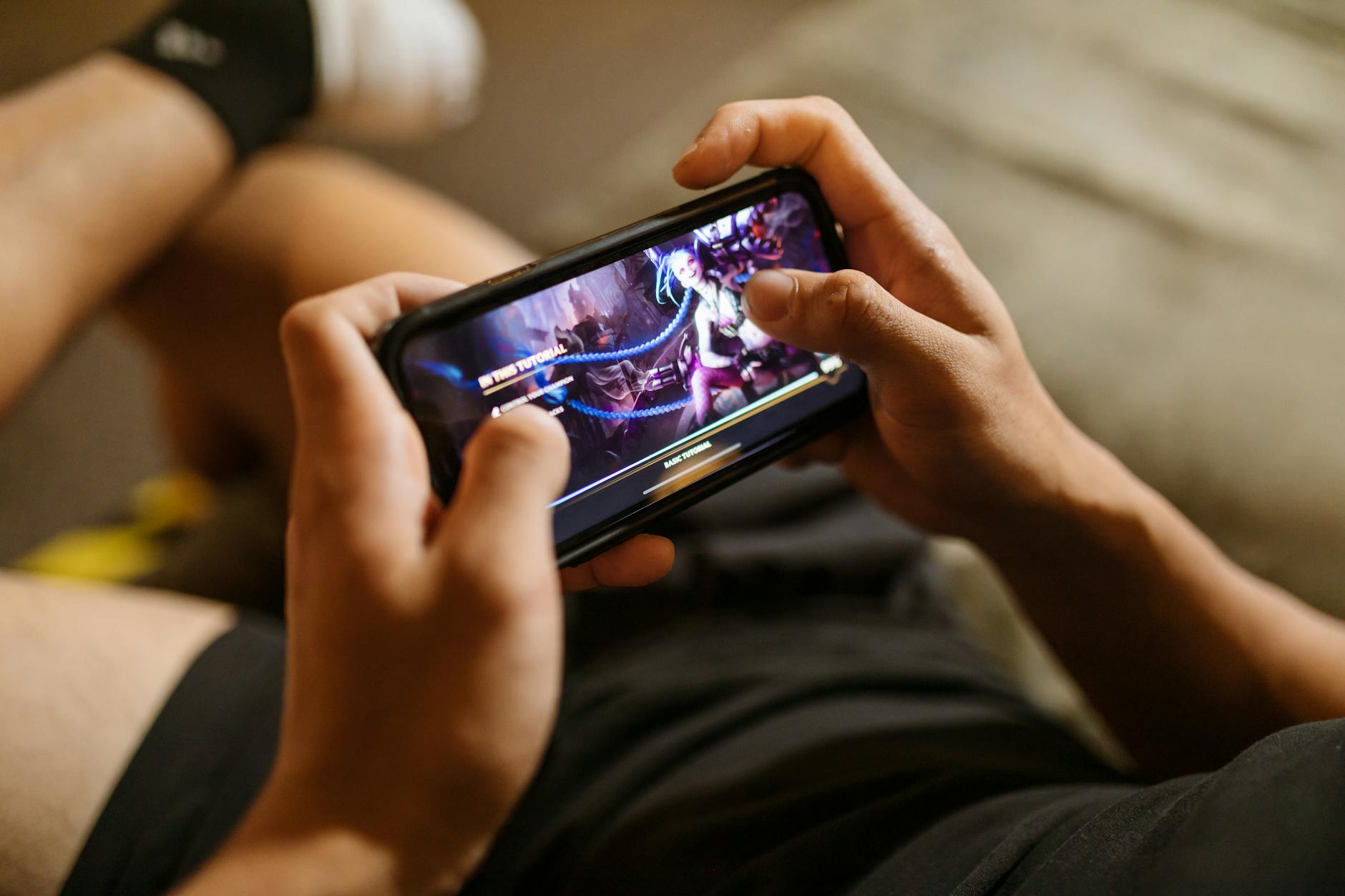 Smartphone games are very cheap or completely free when assessing the options on iOS and Android. Console gaming, on the other hand, is hugely expensive and not affordable for all. As a result, smartphone gaming represents an excellent alternative, especially for casual gamers.