Recently updated on October 25th, 2022 at 12:09 pm
The advent of computers and technology has brought so many changes to our world. And these changes continue to evolve. Today, the mighty new strides in technology have made it possible that computers can do things that were before now designed for humans to do. Such things include heavy lifting in manufacturing and research. Data processing is not left out. 
Apart from research and data processing, computers today can also do data filtering. This now avails humans the time to do other things that demand their time and attention. For example, before now in the transport industry, human beings needed to do the planning and scheduling of the movement of vehicles and trucks. And also actually drive the trucks and vehicles to their respective destinations and delivery points. But today, all that has changed.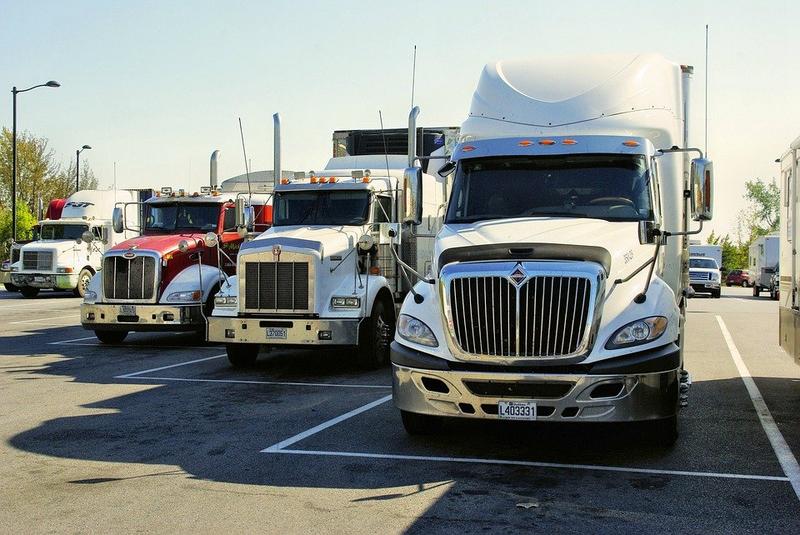 Technology, computers, and software have now freed up humans to focus on other important aspects of transport management that computers and software cannot handle today. Humans are now more concerned about making nuanced, strategic decisions crucial to running and growing their businesses. That does not mean that there is competition between software and humans. No! But, for an ideal result, computers, software, and humans need to work closely in tandem.
Transport Management Software and Transportation
What transport management software has brought to the world of freight and logistics is ubiquitous in the media and at industry conferences. So much has already been made possible with the use of transport management software.
Financial reporting capabilities of transport management software are today changing the way that companies handle the finance of their companies and report to the industry regulators. GPS technologies embedded in transport management software have made it possible for tracking trucks and fleets. 
With the Internet of Things (IoT) and other features of the transport management software companies can get alerts in real-time. For example, a supply chain manager in New York will be able to receive real-time alerts that his truck transporting toys to Europe has encountered problems on the way, such as a breach. 
Online transport management software platforms are already making freight requests for proposals (RFPs), bids and spot-rate buys more data-rich, efficient and fast. Transport management software is built with and backed by vast data-crunching power of servers. Yet, it is so simple that with your average laptop, route planners for your company can solve in just a few minutes the complex challenge of figuring out the most efficient routes for dozens – or even hundreds – of trucks carrying out dense, multi-drop deliveries.
We are not talking about technology alone. In order to make the most of these astonishing new great capabilities of transport management software, we need to embrace a future in which transport management software will not only be hosted in the cloud as it is today but a future where it would be possible for transport management software to support and enable human intelligence, bestowing upon us mere mortals what amounts, in many ways, to superpowers.
In the logistics industry, one thing that has been a challenge is delivery route planning, but with transport management software, delivery route optimization has been achieved. This transformative change has been made possible with transport management software.  
If you have spent a reasonable time in the logistics and trucking industry, you will know that route planning is a necessary evil. And as a result, it is also laborious requiring a good amount of paper and brain work. From that point, it moved to the use of a spreadsheet, which did not make the job any easier. 
All the paper was pinned to a map. To make it worse, route planning was not really an exact process. Teams of route planners worked long and hard, often late into the night, to do the best job they could of figuring out the least-inefficient way of sending multiple trucks and drivers from different origin points to dozens or hundreds of delivery locations. It is sad to say that, despite easily implemented and affordable technology that automates the route planning process, many companies still do it the old fashioned way.
Exspeedite Software And Transportation

It is with technology that we have been able to see the development of software which today makes transport management easy. A number of transport management software are around in the industry today. This means that there is not a scarcity of transport management software out there for trucking companies and businesses. 
While this is true, not all transport management software is created equal. Some are better than others. Some are more equipped than others with improved capabilities. However, Exspeedite software is built with the transportation industry in mind catering to logistics and trucking companies like the Intermodal trucking company.
Exspeedite transport management software is different from the rest. This is because of the quality of the software. It's no secret that there are several other trucking software providers available for small to mid-size trucking companies. But Exspeedite beats them. Exspeedite software simplifies your fleet operations.   
Talking about data gathering and data transmission, Exspeedite Electronic Data Interchange (EDI) is fully-integrated with capabilities that can allow you to validate your data before you even transmit it. Exspeedite will aid you in driving decisions during your daily operations. Our process automation shares specific types of business processes that contribute to superior operational excellence in your company. You can also view historical data for specific timeframes before issues become too big to resolve. 
Conclusion
One cannot argue that technology has not made our world better. We can see this in the improved standard and better transportation which we have today. Technology has also made data gathering and analysis easy for transport companies. 
Transport management software has changed the transportation industry in no small measure with software making what was previously laborious tasks much easier endeavors. Route planning can now easily be done with the use of transport management software.
Exspeedite transport management software was built to address the challenges which are prevalent in the trucking industry. Every trucking company that wants to succeed should procure Exspeedite trucking software today to help it to simplify it's a transport management process.
Author Bio: Scott Elliott Scott Elliott, the CEO of Strong Tower and Exspeedite well embodies these great qualities. He currently sees to the affairs of the two companies whose progress rates baffle the mind.