Recently updated on January 31st, 2023 at 07:24 pm
All companies want to reduce costs where possible. There are many ways that airlines and other operators can do this, such as using aviation support services, but the primary consideration is to do so while still maintaining robust operations and good customer service.
1. Consider fuel sourcing and pricing
To start with an obvious and topical area for aviation, all operators need to pay close attention to fuel. This is an essential item for operations and a significant part of total costs. In 2022, fuel is expected to make up 19% of total airline costs globally. With higher fuel prices in the 2000s, this was over 30%. The rising prices in 2022 are therefore worrying. 
Fuel sourcing is about more than just finding the lowest price. Operators need to stay up to date with changing suppliers, rates, and availability at different airports and in different countries. Having agreements in place with multiple suppliers will help smooth the process and guarantee better prices. They also need to make sure they consider other costs involved in fuelling and time delays that some fuelers or locations could cause.
2. Aircraft maintenance
Maintenance is another major consideration for aircraft operators. This comes both through keeping up to date with strict maintenance schedules and from the associated costs of taking aircraft out of service. Ensuring this is carefully controlled and time out of service minimized can be a major cost saver.
Airlines and maintenance partners can go further, though. There is plenty of research looking into the use of aircraft data to streamline maintenance, but its use is very much in the early stages. Sensors and performance data can be used to spot problems early and better target maintenance checks.
Research also suggests that a different focus on routine maintenance tasks could save time and money.  Many tasks which are considered non-routine may be better thought of as routine. This can reduce time in checks and ensure the fast availability of items. 
3. Reduce flights delays and associated costs
Operationally, delays and unexpected problems can be a major cost. According to the FAA, delay-related costs pre-COVID were estimated at $28 billion annually for the industry.
A simple aircraft delay can have direct costs in staffing, flight and airport permits, and passenger compensation. It can also have a knock-on impact on aircraft availability and other flights and associated reputational damage for the company.
While many events are outside of operators' control, there are still some areas where potential problems can be mitigated against. Aircraft scheduling and availability, maintenance access, and availability of additional resources to handle operational issues, aircraft re-routes, or changes to standard flight plans are all areas to consider.
4. Consider outsourcing flight planning and support services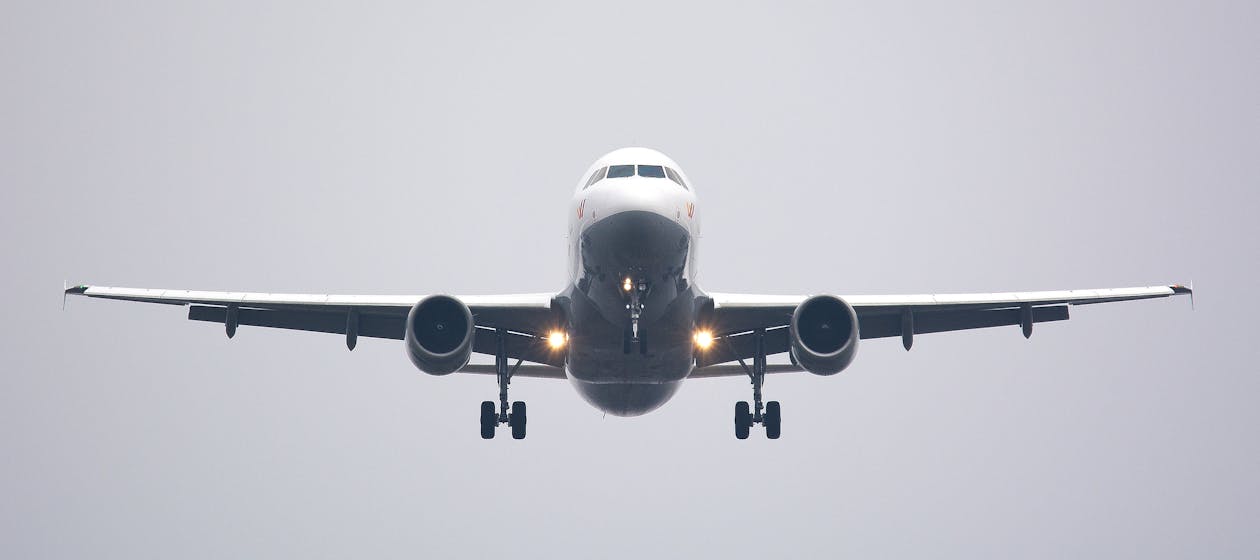 Outsourcing and third-party provision have long been important parts of cost control in many industries. As aviation has expanded, so too has the availability and use of outsourcing services.
Outsourcing is a good way to access services flexibly. Airlines can utilize specialists in areas such as flight planning and permit requirements as needed, rather than having to source internally. It is also easier to handle the ups and downs in demand and operations and changes in requirements.
The past two years' events have made this more apparent than ever. The pandemic has given airlines unprecedented challenges with staff retention and changes in demand. Events since then in Europe have led to sudden and significant changes in airspace usage and international flight routings.
5. Streamline operations
"Streamlining" may seem like a buzzword, but some real improvements can be made here. Large airlines and other operators have often built up a wide range of internal and external processes and associated suppliers. Simplifying service providers, supply chain, and operations can reduce costs and improve service.
An interesting study by consultancy McKinsey looked at this. They concluded:
"An airline that fully adopts lean techniques can cut its costs significantly while enhancing the experience of employees and customers by sharpening on-time performance, reducing wait times for guests, increasing the working availability of aircraft and ground assets, and helping employees to make the most productive use of their valuable time."
The balance between internal and outsourced operations is very important here. Traditionally, companies tend to focus on obtaining the best prices for goods and services. While this will appear to reduce base costs, it can add complexity and cost through more contracts, points of contact, and management. It also increases the risk of problems occurring. A better approach is to focus on the total cost of ownership associated with goods and services.
6. Further use of "a-la-carte" pricing
There has been a significant increase in airlines charging for ancillary services over the past couple of decades. This started with low-cost airlines charging fees for everything from seating to airport check-in. It has spread since to most full-service operators too. Airlines now raise large parts of their revenue this way (US airline Spirit, as just one example, claims around 50% of its revenue now comes from ancillary services).
The number of services charged for continues to increase – even luxuries such as airport lounge access for business class passengers are now being offered as an add-on by some airlines.
There is further potential here to lower cost without aggravating passengers – in fact, probably pleasing many. Instead of charging for services, passengers could be rewarded for saving the airline money. This could be achieved through the use of airline frequent fliers and mileage problems. Miles are well recognized as being of high value to passengers but very low-cost for airlines.
Harvard Business Review looked in detail at this possibility in 2021. It acknowledged that the idea is in its early stages, but suggested possibilities including offering miles to passengers who turn down lounge access or incentivizing early or off-peak check-in with mileage offers. These options, and many more, could save airlines much more than the low cost of providing miles.
Final Thoughts
There are many ways aviation companies and airlines can reduce costs whilst still serving passengers well. Much of this comes down to analyzing, streamlining, and potentially improving various operational processes. There has always been a choice between running services internally or outsourcing. With the experience of the past few years in mind and potential variations again in the future, outsourcing is rising in popularity.