Promotional tote bags are quite a trend these days. Almost all business owners are getting these bags customized to promote their business. With the help of promotional logoed tote bags, you can target new leads for your business for years, promote your business in one of the most cost-effective ways, and motivate your staff to work for your brand.
Sometimes a five-dollar bag with a logo will have a price per impression of around two cents or even less. But if that doesn't show you how powerful they are, here's more. The average person keeps a bag for eleven months, which gets more than three thousand impressions. Getting a custom bag may not seem like the best way to market your business, but it can make a difference.
So, how do you ensure people keep and use custom bags? Well, they need to be different and thought out. Invest in good quality, functional, and attractive totes to get the most out of your money. This article discusses some of the best high-quality promotional totes to help you get started.
1. Boat Bag Made From Recycled Cotton
These customized logoed tote bags will help reduce plastics that can only be used once. The person who gets this recycled tote will love taking it shopping and will feel good about using it. It is eco-friendly to please your target customers and align your company with a more significant cause. To finish the look, add your logo to the front pouch of the bag. 
2. Market Bag Made Of Cotton Mesh
This market bag is made of cotton mesh and looks like a fishing net, adding to its charm. It has sturdy handles and can hold a good amount of weight. It's a great tote to use as a shopping bag or carry everyday things. It also has a zippered pocket on the inside that can be used to hold coupons or spare change. If you put a beautiful logo on this pouch, the people who buy it will be able to show off this tote in style, which will help advertise your business.
3. Full-Colour Bag
This bag is printed in beautiful colors, and you can make it look however you want. It is made of ripstop nylon and can carry up to sixty pounds. But it's also easy to carry because it can be folded into a unique tote 
4. Bag With Two Colors
This tote looks high-end but doesn't cost too much. This twelve-ounce bag is made of 100% natural cotton and has contrasting self-fabric handles and a zip closure. This tote is suitable for school or events. You can choose between black and natural or navy with a natural touch. Also, make sure to add a customized logo. You can choose from several different ways to print it.
5. Accent Bag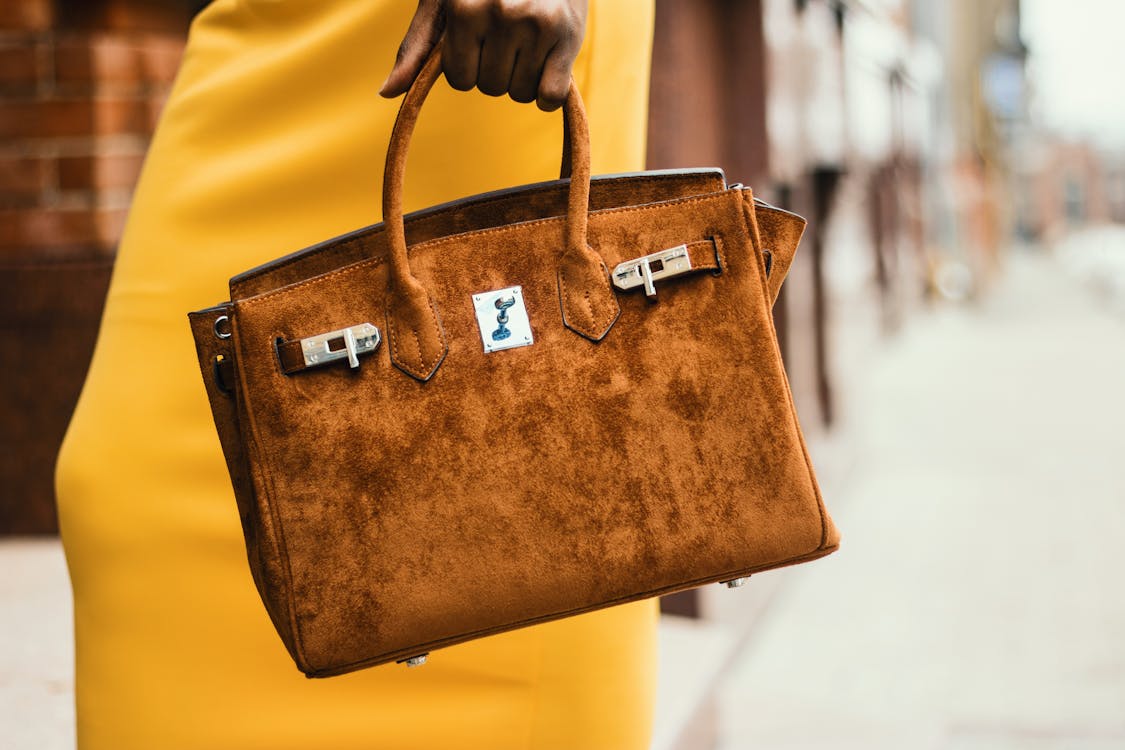 This is a great custom bag that can also be used for traveling purposes. It has a large main compartment of twelve to seventeen inches and a lot of space. Also, a pocket on the front makes it easy to get to smaller items like your smartphone and other personal belongings.
Final Words
Now, you probably have a lot of ideas in your head. There are so many different styles that there is something for everyone. Think about your target customer base and ask yourself a few questions: Would they like a high-quality tote made from materials that are good for the environment? Or maybe a work-style tote can be used for many things and is excellent for the office. When chosen carefully, promotional tote bags can significantly affect any business or group.