Recently updated on October 25th, 2022 at 11:10 am
Sometimes injuries and accidents are unavoidable on your worksite. But you should still rigorously work to make the area as safe as possible. This includes improving the worksite itself, while also increasing awareness amongst your employees. Below, we explore the best ways to prevent injuries at the worksite.
Why is it important?
Health and safety are hugely important for businesses. For a start, any business has a moral responsibility to look after their employees and ensure that the risk of accidents and injury is minimised. Beyond this, accidents in the worksite can be costly: employees will be well within their rights to seek compensation and the legal costs can be damaging. A safe environment can also boost productivity with employees working more efficiently knowing that they're safe. 
1. Risk assessment
The first step towards minimising the chance of injury is to conduct a risk assessment. This is where you evaluate your worksite and search for potential risks and hazards. You might find slippery sections of floor, or you might find machinery that isn't properly maintained.
Searching for hazardous areas where an employee could sustain a fall is also advisable. Ultimately, by carrying out a risk assessment you should be able to produce a report with a series of suggestions for improving the safety of the office.
2. Training
You should also work to educate your employees on safety in the worksite. By running training sessions on health and safety, you can help empower your staff to take steps to improve their own safety. Plus, if an accident does occur, they should be well placed to respond quickly and effectively. You can take this further by liaising with employees for their thoughts on improving worksite safety too.
3. PPE
Even with the best system in place, accidents can sometimes be unavoidable. If an accident does happen though, you can give your staff the best chance of avoiding serious injury. The appropriate PPE equipment can limit the damage. A hard hat, gloves and suitable boots can help, while harnesses should be checked frequently for signs of deterioration. 
4. Keep the space clean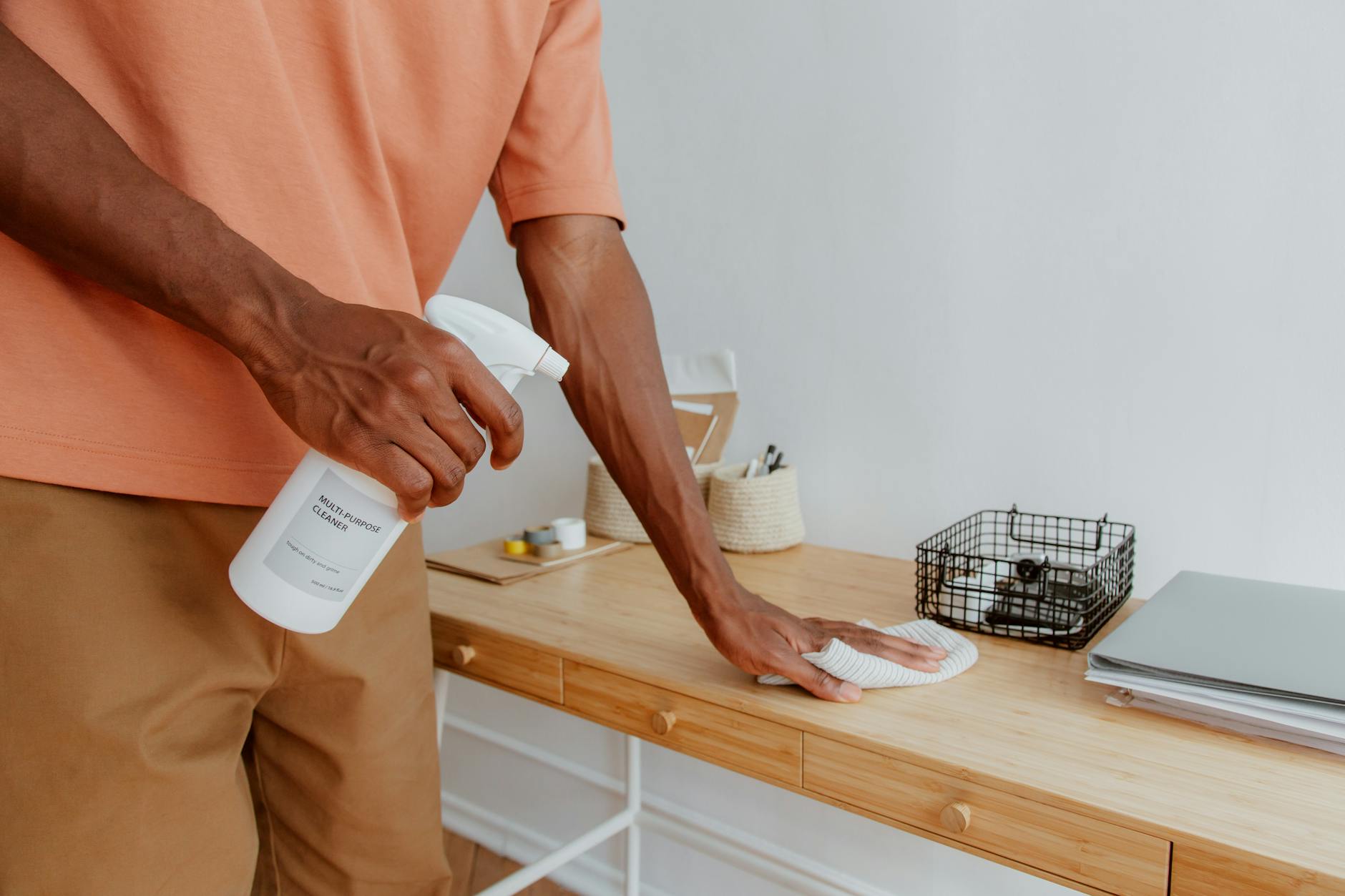 A messy worksite can present many hazards that employees won't be able to see. As such, you should ensure that the worksite is as clean as possible. To keep your space clean you can buy a battery leaf blower to remove any leftover dust from the construction site. Plus, you should purchase wet floor signs to alert staff about hazards following the cleaning process. 
Preventing injuries on the worksite should be a top priority for any business. And by following the advice above, you should be well set to boost health and safety for your employees.