Digital media brands thrive off the communities that build around them, especially in today's consumer-driven, digitally advanced environment. Any brand can find ways to connect with its platform's consumers by implementing well-managed online communities, building trust, and consumer loyalty while growing the platform and user base. An audience base that feels engaged and receives personalized interactions is the foundation for success in any circumstances.
But when you're just starting out, you may have many questions regarding how to form a community and what you need to consider when planning to build your platform's services around them. Viafoura is a good place to start, with a range of functions you can use to get your online community off the ground. 
Let's go over some of the key strategies you should utilize to make sure you've built the foundations for a solid community that will back your content and keeps coming back for more.
1. Attract the Right Type of Users 
Your digital media brand needs to start community-building efforts by attracting your ideal target audience. Direct your marketing and advertising efforts towards catching people's attention with reliable and interesting news that showcases your brand and its values. This ensures that the users who make their way to your platform are driven by content, which will be their primary reason for sticking around. 
Your added efforts to continue to engage and retain your audience will fall secondary to establishing this ideal user base. With a good foundation, the rest of the steps you take towards reinforcing your community will naturally build to expand your audience and increase subscribers.
2. Strive to Provide High-Quality Content
Once you've got a good understanding of your audience and their preferences, start to deliver what they came to your platform for in the first place. Ensure that your content is highly relevant to their interests, contains useful and engaging considerations, and connects back to your core brand values. 
Regardless of how you deliver your content, it should be in-depth, backed by experts and research, and written with consideration towards the audience's needs. This makes the content you provide that much more valuable and provides a lot of incentive for returning users and potential subscribers to convert.
3. Ensure Your Platform is Intuitive and Responsive
A digital media brand's website and the platform is in themselves a representation of its values and standards. A laggy, cluttered website, difficult to navigate, and constantly bombarding visitors with pop-ups and ad notifications is not likely to be popular with any audience. 
When looking to strengthen and build upon your existing online community, direct your efforts towards catering to their needs. Make sure the platform on which they engage with your content is accessible and easily navigated, so they can access the content they're interested in within the shortest amount of time. 
Doing this makes a favorable impression on your audience and conveys a quality that will have them remain engaged and come back for future visits.
4. Direct your Marketing to the Right Places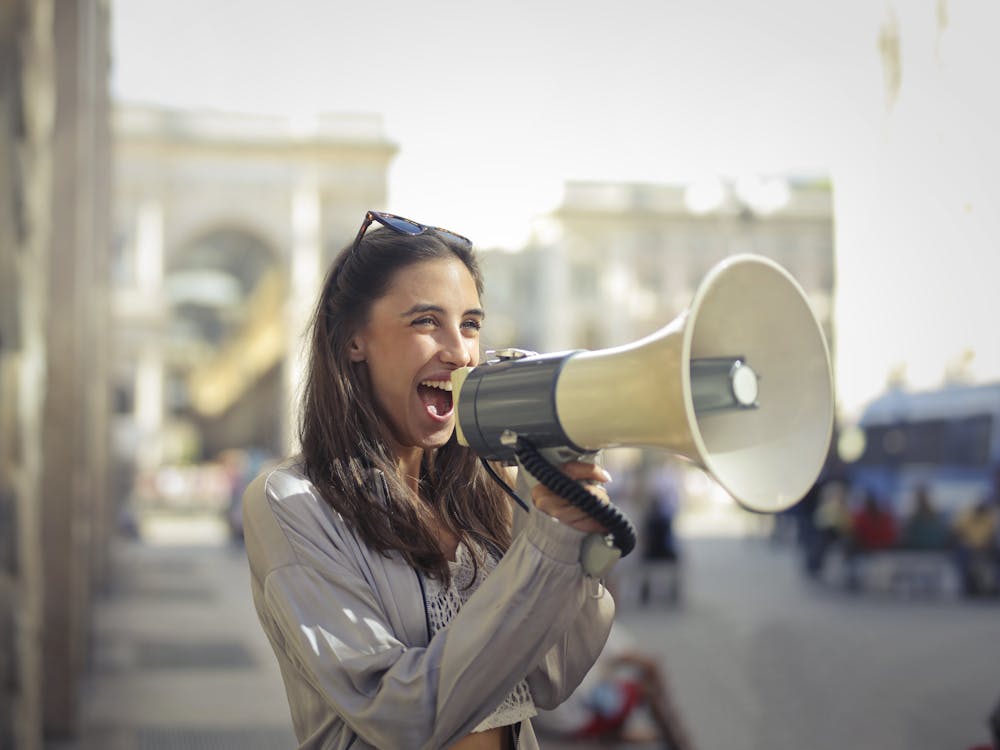 Most digital media brands today should actively be making efforts to take their marketing and engagement efforts away from social media platforms and onto their own websites. This is a good move for a variety of reasons.
While being popular amongst audience members and an easy option for communication, social media platforms ultimately do little to deliver actionable insights from your audience's behaviors and actions. You cannot access this data directly since it's being gathered on a third-party website. This can severely hamper your brand's ability to take meaningful actions toward improving your content and platform.
Email marketing can be a good way to maintain communication through secondary channels while offering a means of personalized content engagement with your audience. And with the use of software and integrated widgets, you can directly bring a social media-style experience onto your platform. This lets your audience engage with each other as a community in a space where the data is entirely yours and can be used for improvement.
5. Respond to Your Audience's Requests
Your audience is likely to change and evolve over the time spent engaging with your brand. Likewise, it is important for you to hear their feedback and structure a system that you can use to take it into account. You can use free feedback forms to help you listen to your audience's opinions in a more systematic way. Once you've gathered this information, you can implement changes and additional practices that cater to these needs.
Digital media brands can take different approaches to this, but the most common is likely that of community management, usually by a team that's dedicated entirely to it. Having community managers on your payroll makes it easy to receive feedback directly. It works to show your audience that you care enough about them to have someone speak with them directly and respond to their questions and concerns.
An appreciated audience is a happy audience, and they are much more likely to convert to paid subscribers and stick around for the foreseeable future.
6. Strive for Continuous Improvements
A media brand does not need to worry about its age or whether it plays a factor in the audience's willingness to engage with its content. A successful website or platform will reflect a brand's constant efforts to improve and better its services for its audience. This means that a brand can often change drastically in its approach, content offerings, and options since its conception.
These improvements should be implemented across your platform, from direct delivery of fresh, innovative content, to shifts in core values and directions that the brand pushes towards as a provider of services. 
Often, it involves taking into account external factors, such as the economy, the social climate, and even pop culture and media trends. With careful consideration of your brand's approach towards these changes, you can stay relevant and retain a strong online community to back your content. 
Conclusion
Your brand's content and ideals are a key part of maintaining a healthy user population, but your users themselves play a role in promoting your offerings and creating brand awareness. Recognizing their importance and building a strong community around your brand is a hallmark of success for any publisher or news media organization, so make sure to implement these steps in your strategy for success.