Smoking is one of the most dangerous habits in the world. Unfortunately, it is also highly addictive. Despite cigarette smoking being responsible for over 480,000 deaths per year in the US, as much as 14% of the adult population are still smokers. It is a devastating problem that weighs heavily on healthcare providers. However, despite even explicit pictorial health warnings on tobacco products, the majority find it very hard to overcome and quit the habit.
Some of the most common diseases that result from smoking tobacco products include:
Cancers

Heart disease

Stroke

Lung disease

Chronic bronchitis

Emphysema

Eye disease
These diseases do not just affect smokers. Secondhand smoke can be just as dangerous and cause non-smokers that live and work around smokers vulnerable to many of the same cardiovascular and respiratory conditions. Those that realize the dangers will often try to quit smoking. Going cold turkey is often difficult due to the challenge of nicotine addiction. Many will opt to transition by switching to nicotine replacement products like patches and gums. They can also be prescribed certain medications and inhalers.
One of the newest interventions that is gaining traction is Cannabidiol (CBD) products. Here we will delve deeper into why CBD may help in quitting smoking and how to go about it.
What You Should Know About CBD?
Cannabis and hemp have two main compounds, CBD and THC. Cannabis has a higher concentration of THC while hemp has a high concentration of CBD. THC is a psychoactive compound that causes people to feel high. It is the main reason many countries and some states still make it illegal to possess and trade in cannabis products. CBD is however non-psychoactive and offers many therapeutic benefits. Its products are growing in popularity in health circles and making it a focus for much medical research.
These compounds interact with the human body's endocannabinoid system (ECS), affecting multiple functions. They can be used to regulate and improve certain aspects of human health including sleep, appetite, mood, memory, and fertility. Techariz suggests the use of CBD for inflammation and pain related issues as it has anti-inflammatory properties that make it an effective natural pain reliever. It also has an antidepressant effect and has proven helpful in treating some neurological disorders. It can also alleviate many cancer-related symptoms, reduce acne, and boost heart health.
Its impact on brain activity has also shown an ability to help reduce addiction impulses. Curbing this dependency can help reverse a person's need to smoke, allowing them to regain better control over their health. A study of CBD oil has found it can be useful in treating nicotine addiction, by helping smokers reduce their consumption of tobacco products. It cuts back cravings while alleviating withdrawal symptoms.
How to Use CBD to Quit Smoking?
CBD products are required to have a THC content of not more than 0.3%. So you do not have to worry about getting high as long as you are buying from a reputable provider. There are many CBD products you can use in your quest to quit smoking. These include:
Tinctures

Oil drops

Capsules

Vape pens

Edibles
All these products will allow your body to absorb CBD, but the speed may vary depending on the mode of ingestion. To quit smoking with CBD you also have to figure out the right dosage that will work best for you. Several factors can affect dosage including your weight, metabolism, health status, and intensity of addiction. Many of the products will come with dosage guidelines, but it is best to start with low doses. You can gradually up your intake to get to whatever safe level works best in numbing cravings and withdrawal symptoms.
How Does CBD Ease Smoking Withdrawal Symptoms?
Nicotine is the addictive component in tobacco products. When your system is accustomed to its presence, putting a stop to its consumption will give rise to withdrawal symptoms. These can include:
Insomnia

Headaches

High blood pressure

Increased appetite
CBD may help to overcome withdrawal symptoms by regulating a smoker's mood, lowering any sensation of pain or anxiety and promoting better sleep. Curbing the physical symptoms allows the person to live more comfortably and not desire to seek relief from smoking.
Health Benefits of Quitting Smoking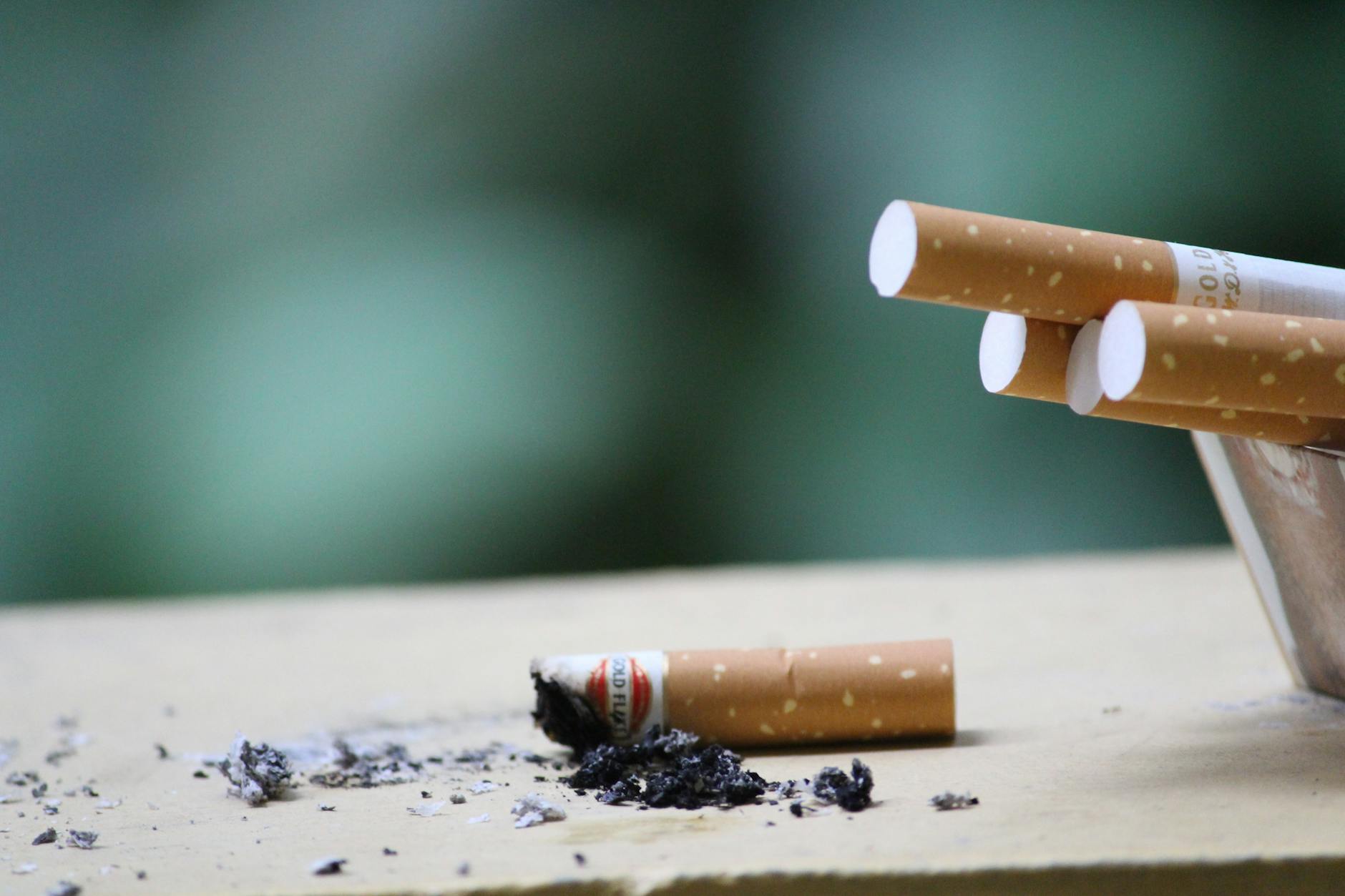 As soon as you quit smoking, your risk of acquiring such illnesses as cancer and heart disease begin to plummet. Within a couple of days, you should feel your sense of smell and taste improve. Within weeks you will feel your heart and lungs also beginning to work better. Physically exerting yourself will no longer be as stressful and put you at risk of suffering a heart attack. You will have more energy as your immune system recovers and your sex drive increases. You should also see an improvement in oral health as bad breath goes away and it becomes easier to keep your teeth from yellowing.
Conclusion  
If you are a smoker, you should be looking for ways to end that addiction. It is a habit that is harmful to your health and that of those around you. It is also an expensive habit that can lead to costly healthcare costs. CBD offers a viable means to end this addiction. It can make withdrawal easier to deal with and ease cravings. It is a safe and natural solution that will see your health in mind and body restored.