Woodland Hills, California, is a beautiful city with a growing population, and as the city expands, so does the demand for quality dental care. Choosing a skilled professional can be confusing, especially for newcomers to the town. With so many dentists, knowing what to look for in a dentist and what kind of services you can expect is essential.
This article will serve as the ultimate guide to choosing the right dentist Woodland Hills, California.
1. Researching Dentists in Woodland Hills, California
The first step to finding the right dentist in Woodland Hills, California, is to do some research. A quick Google search for "dentists in Woodland Hills, California" will yield dozens of results. Ask for recommendations from friends, family, or coworkers in the area.
When researching dentists, it's vital to consider their qualifications, experience, and reputation. Look for dentists licensed by the California Dental Board and with years of experience in the field. Read reviews and check their ratings on websites like Yelp and Google to get an idea of their reputation among patients.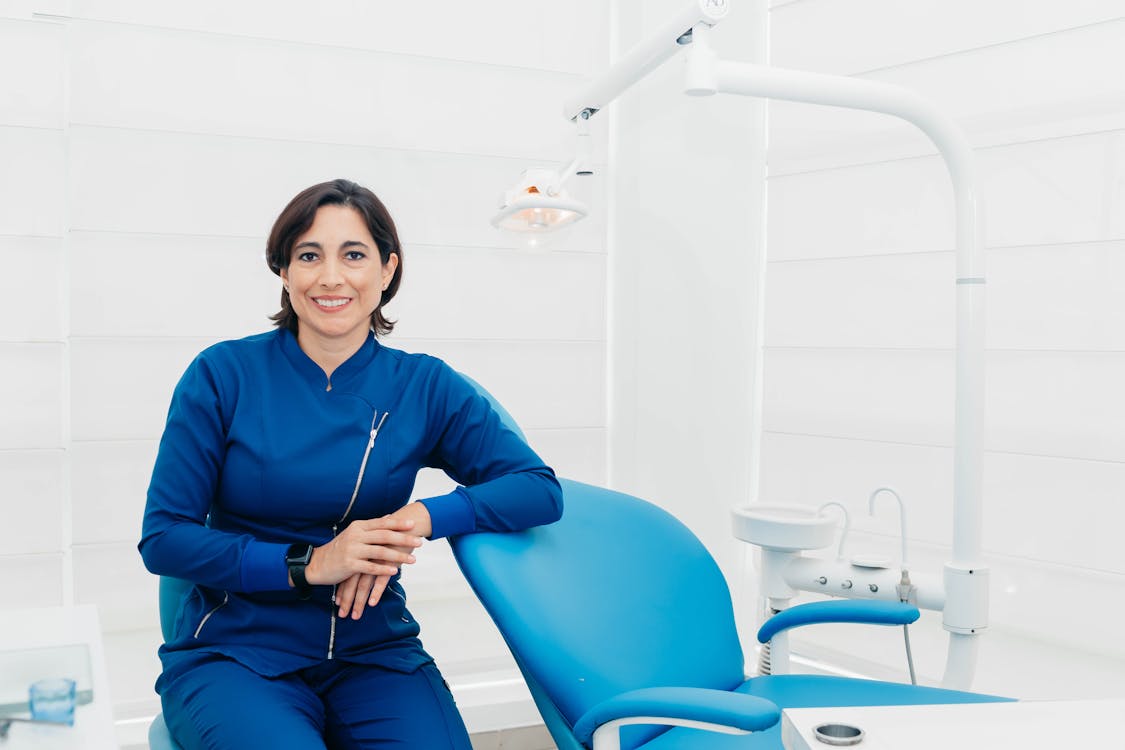 2. Types of Services Offered
Once you've selected a list of good dentists, it's crucial to consider the types of services they offer. Most dentists offer a range of services, including:
General Dentistry: It includes routine check-ups, cleanings, fillings, and other basic dental procedures.
Cosmetic Dentistry: It refers to services such as teeth whitening, veneers, and other procedures that improve the appearance of your teeth.
Restorative Dentistry: Restorative dentistry services include procedures that restore damaged teeth, such as crowns, bridges, and dental implants.
Orthodontics: Orthodontic services include braces, clear aligners, and other treatments that straighten teeth and correct bite issues.
3. Choosing the Right Professional for Your Needs
Choosing the right professional in Woodland Hills, California, depends on your needs. A general dentist may be the best choice if you're looking for routine check-ups and cleanings. A cosmetic dentist or orthodontist may be a better fit if you're looking for cosmetic procedures, such as teeth whitening or veneers. If you need restorative procedures, such as dental implants, look for one specializing in restorative dentistry.
It's also important to consider the dentist's communication style and bedside manner. Find one who takes time to understand your problems and explains procedures in a way you can understand. A good dentist should make you feel comfortable and at ease during your appointments.
4. Insurance and Payment Options
Another important factor while finding a dental provider in Woodland Hills, California, is insurance and payment options. Most dental practices accept insurance, but verifying that your insurance is accepted before making an appointment is essential. If you don't have insurance, ask about payment options. Many dental practices offer financing options or payment plans that make dental care more affordable.
5. Location and Office Hours
Finally, consider the location and office hours of the dentist you're considering. Find one near your workplace that has office hours that fit your schedule.
Choosing the right dentist in Woodland Hills, California, can be daunting, but it doesn't have to be. By researching, considering your needs, and looking for a dentist who accepts your insurance and has convenient office hours, you can find a professional who meets your needs and provides the quality dental care you deserve.