One of the first things others will notice about you is your smile. While this is true, some people hesitate to show off their smiles due to their teeth or jaw problems.
Today, though, cosmetic dentistry and dentistry, in general, offer an array of procedures and options to improve your smile. From basic tasks like flossing and brushing to more in-depth processes like braces and Botox, there are many things you can do and steps you can take to improve your smile.
If you are interested in learning how to improve your smile, keep reading. Here you will find some of the top tips to try. Knowing what options you have will help you choose one that gives you the smile you always wanted. 
1. Floss Every Day
When you floss, it removes plaque from between your teeth and under the gumlines. These are areas a toothbrush cannot reach.
By flossing each day, you can prevent issues like gingivitis and tooth decay. If plaque is not removed, tartar will form below the surface of the gumlines. This may lead to periodontal disease, which results in bone degradation, and, eventually, tooth loss.
Flossing properly is essential to see the benefits it offers. To do this, wrap the floss around your finger tightly and insert it into the space between each tooth.
Slide the floss gently up and down beneath the gumlines a few times. If your gums bleed, it may be a sign of gum disease and gingivitis. However, when you start flossing daily, the bleeding it causes will likely stop after a few weeks.
If you don't want to floss, an oral irrigator can provide similar results. The device will use water to remove food and plaque from between your teeth and under your gumline.
2. Dental Implants
Dental implants work to improve your smile by replacing any damaged or missing teeth in your mouth. You can learn more about dental implants at https://cuttingedgeperiodontist.com/services/all-on-4-dental-implants/, but there is some basic information to know upfront.
For example, to get a dental implant, you will undergo a process that lasts several months. It also requires two (sometimes more) oral surgeries.
The best feature of dental implants is that they are permanent artificial teeth. They are designed with a crown and a root.
As a result, dental implants are just as strong as your natural teeth and will perform all the same functions. This includes things like grinding food, stimulating the jaw to prevent bone loss, and helping to ensure you have a beautiful smile you are proud to show off.
3. Invisalign
Invisalign is considered a modern option for straightening teeth. Rather than having metal wires and brackets, which are present with traditional braces, Invisalign uses clear aligner trays. These work to straighten the teeth gradually over time.
There are several benefits of Invisalign over traditional braces, which include:
Available for teens and adults

Invisible aligners

Can straighten all types of teeth and fix many issues

Ability to remove the trays to floss, brush, drink, and eat

Faster treatment
Keep in mind though, that you will have to wear your trays 20 to 22 hours per day. If you don't comply with these requirements, then it may result in longer treatment times to achieve the desired results.
Also, if you have more serious issues with your teeth or jaw, then Invisalign may not be a suitable option. This is something your dentist can let you know for sure.
The average treatment for Invisalign is 12 to 18 months. However, this can vary based on a person's specific situation.
4. Go to the Dentist Two Times a Year
Taking time to go to the dentist every six months can help ensure good oral health and a stunning smile. If you don't go to the dentist regularly, you may begin to develop periodontal disease.
If this happens, you may begin to experience receding, bleeding, and swollen gums. It can also be linked to other health conditions, such as sleep apnea, premature births, diabetes, obesity, heart attack, and stroke.
Besides removing tartar and stains from your teeth, your dentist can also screen for other health conditions, such as oral cancer or high blood pressure. Since many health issues can show up in the mouth, your dentist will let you know about issues that you need to see your doctor about.
5. Teeth Whitening
Also called teeth bleaching, this is a cosmetic treatment that will help to remove discoloration and staining from your teeth. It would help if you had teeth whitening done by a dentist for the best results.
However, there are some over-the-counter products you can purchase to whiten your teeth, as well. Regardless of how you whiten your teeth, experts recommend having them cleaned by a dentist before starting the process.
6. Botox
Botox can work to help take several years off your appearance. This is done by reducing the signs of aging, including BOTOX Crow's Feet, forehead lines, and frown lines.
This process works by relaxing the treated muscles, which are responsible for wrinkles and lines, and smoothing out your skin. When you choose Botox, you can feel confident that your smile will be the most noticeable feature on your face.
It is important to note that Botox is the only and the first FDA-approved treatment to reduce the signs of aging temporarily. Also, Botox offers several other benefits, which include:
Treatment for TMJ disorders

Jaw pain relief

Headache relief

Tension reduction in your facial structure
While many people and locations offer Botox treatments, not all are properly educated or trained to use the product on your face. To achieve natural-looking results, it is a good idea to find a medical professional.
Usually, a Botox procedure will take under 15 minutes. You can begin to see the treatment results within 24 to 48 hours, with maximum results showing up in a few weeks.
The results of the Botox treatment last for about three to six months. The actual timeline is dependent on where your doctor administers the product.
7. Stop Smoking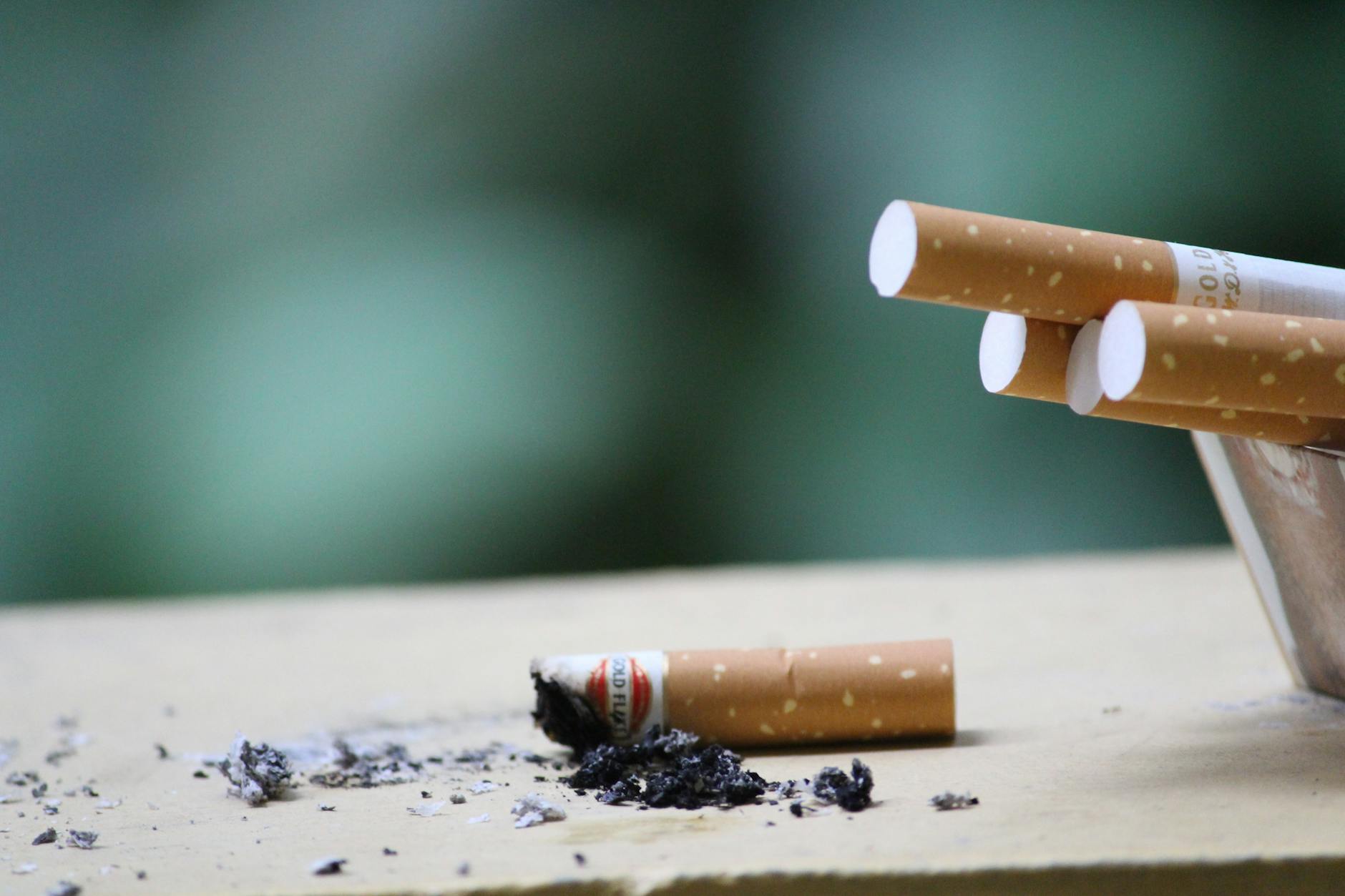 Smoking will cause stains on your teeth. The staining that occurs from smoking is often a superficial stain that you can polish away. However, long-term smoking can cause deeper stains that soak into your tooth enamel.
When you smoke, it will also damage your gums. Over time, this can cause them to recede or develop large pockets around your teeth.
If this happens, your teeth will appear longer, and it can create a dark space in between them. Also, smoking will make it difficult to reverse gum disease.
8. Dental Bonding
Dental bonding refers to the application of tooth-colored putty on one or several of your teeth. It can be used for correcting small fractures or chips. Bonding can also be used to fill in small cavities and coat teeth that are discolored.
One of the most appealing aspects of dental bonding is that it is a non-invasive procedure. In most cases, it takes just 30 minutes per tooth for more details you can reach Composite Bonding London.
9. Porcelain Veneers
With porcelain veneers, you can achieve the smile that you have always dreamed of. A veneer is a thin, tooth-colored shell that is placed over the front of your teeth to hide flaws.
When placed properly, veneers can help to drastically change the alignment, color, width, shape, length, and size of your teeth.
One of the most appealing aspects of veneers is that they can provide an instant smile makeover. Even better, you don't have to undergo multiple or expensive treatments. Veneers will be customized to your needs, which means your smile will look just like you dreamed it would.
Skilled dentists are going to use veneers so that it appears and feels completely natural.
While this is true, and veneers offer many benefits, there are a few possible hazards to be aware of. The top hazards related to dental veneers include:
Unnatural looking results

Tooth sensitivity

Altered bite

Decay beneath the veneer

Cracks or chips
Keep in mind that it is possible to avoid these issues by using a reputable dentist's services. One of the best ways to find out if a dentist is good at porcelain veneers is by looking at patients before and after pictures.
The placement of porcelain veneers will usually require two appointments. During the first appointment, your dentist will remove a very small enamel layer so your veneers will fit.
At this point, an impression is taken to create the veneers. Some dentists will provide temporary veneers to wear while the permanent ones are being made.
The final veneers will be applied during your second appointment. On average, you can expect your veneers to last for about 10 to 15 years.
10. Limit Your Consumption of Red Wine, Tea, and Coffee
Drinks such as red wine, tea, and coffee are well known for staining teeth. Like smoking, dark-colored beverages can cause staining. If the staining is superficial, it may be polished away.
However, over time, the tooth enamel may develop deeper stains that are not able to be polished off.
One way to reduce teeth staining is to use a straw. This will also help to rinse your mouth regularly with water, so the darker liquid doesn't sit on your teeth for longer periods of time between meals.
11. Dental Caps
Also called dental crowns, the caps are used for repairing teeth that are damaged because of breakage or disease. These can also be used as a cosmetic treatment to help improve the teeth' size and shape.
Because these are made to last for several decades, a dental cap offers a permanent way to improve the appearance of your teeth.
With good oral health and the use of dental caps, you don't have to worry about issues or investing in a touch-up.
12. Dental Crowns
Dental crowns can help to restore the tooth's function, strength, shape, and appearance. This involves placing a tooth-shaped cap over your teeth.
With dental crowns, you have something that is custom-designed to help ensure it feels like your natural teeth. These will not decay and are made out of lasting and durable material to ensure they withstand several years of wear.
Crowns can also be used to replace missing teeth.
It is important to note that if your crown is not made properly, your tooth under it may be at risk of decay. The amount of customization provided will vary from one dentist to another.
Usually, crowns can be placed in two appointments. During the first visit, the dentist will prep the area and make an impression of the tooth. At the second appointment, the crown will be put in place.
The average lifespan of a crown is between five and 15 years.
13. Drink Enough Water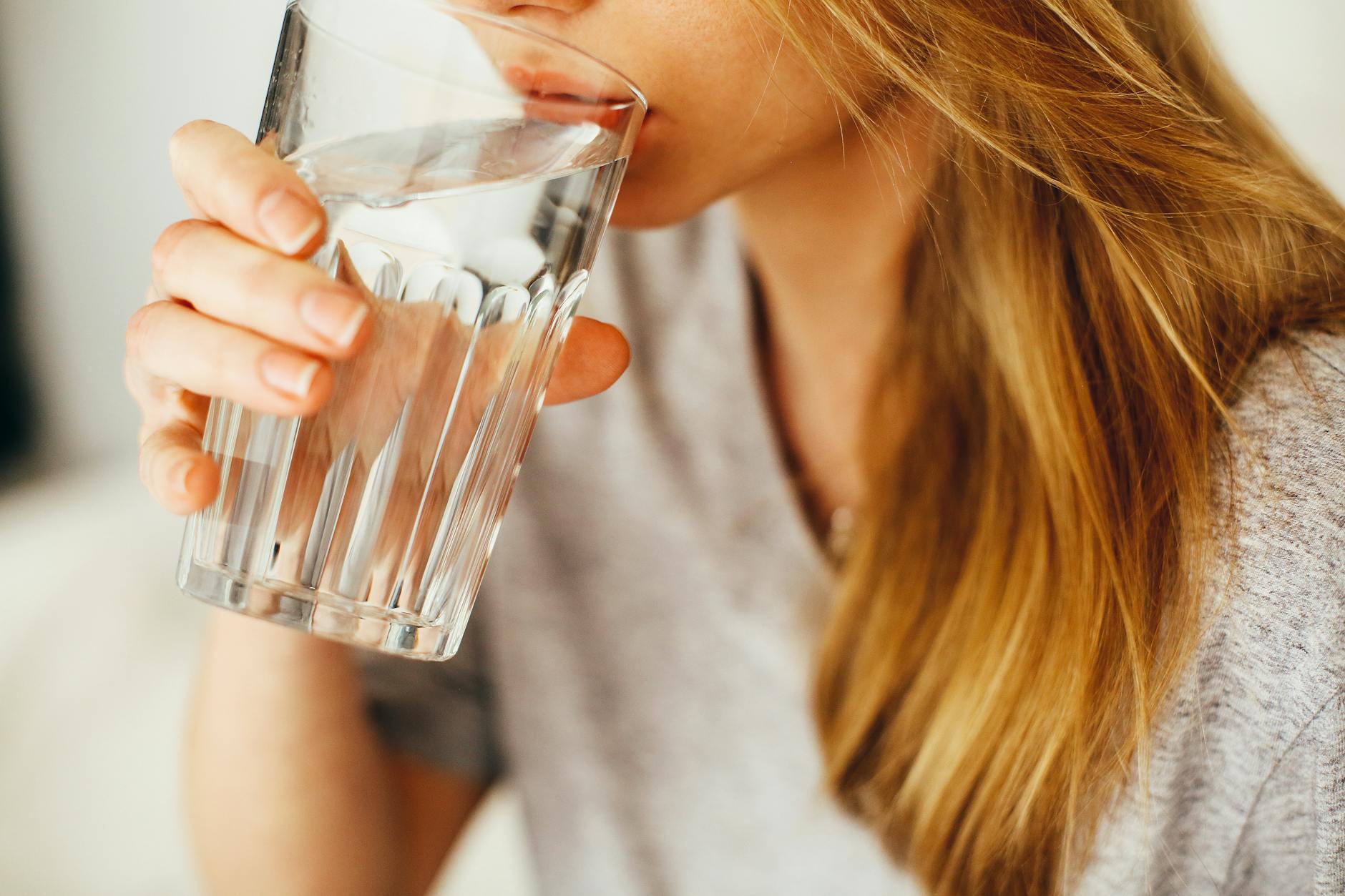 Water is considered the healthiest drink for your body and your smile. It helps to flush the teeth and keep them clean while reducing the possibility of tooth decay.
The best option is tap water because it has added fluoride.
Now You Know How to Improve Your Smile
If you are searching for tips and advice on how to improve your smile, you can start with the information here. These tips will help you have a healthier and better-looking smile at any age. If you aren't sure what cosmetic procedure is right for you, work with your dentist.
When it comes to your health and well-being, we have all the information you are looking for. You can also find blogs on home, tech, business, and lifestyle. Be sure to stop by often as our team posts new blogs regularly.