Recently updated on October 25th, 2022 at 11:01 am
Those who had believed that 2022 would be the year that the epidemic would be declared over were shocked to see that it is still alive. Rather than preparing to return to our "regular" lives before the epidemic, we must accept that SARS-CoV-2 is here to stay. The virus still exists in 2022, and it seems unlikely to end soon.
As COVID-19 progresses, the SARS-CoV-2 virus is likely to become endemic in vast swathes of the planet, persistently circulating throughout the human population but generating fewer incidences of severe sickness. COVID-19 may evolve into a mild pediatric disease, similar to the four endemic coronaviruses that cause the common cold.
COVID-19 cases in the US
Our country's COVID-19 case rate has reached an "elevated plateau." Because many people use home tests that are not reported to public health or do not test at all, official case numbers understate the true prevalence of COVID-19.
There are presently over 100,000 instances reported daily in the United States, with a positive test rate of 17%. When test positivity exceeds 5%, transmission is termed uncontrolled. More than 300 people die daily, and hospitalizations have surged by 13% in the previous two weeks. 
What COVID-19 variant are we on?
Currently, we are on the Omicron variant. Since WHO designated the Omicron form of COVID-19 on November 26, 2021, it has advanced at a breakneck pace. Omicron spread fast worldwide, causing record spikes in cases in several regions. The worst of the Omicron wave may have passed in most areas, allowing some towns to relax public-health precautions to levels not seen in nearly two years. In contrast, some places, such as Hong Kong, are experiencing their worst surge yet and are tightening regulations.
Omicron is more contagious than any preceding variety and evades past infection and poor vaccine immunity. These variables and modest behavior modification among pandemic-weary populations and the twin accelerants of illness, gatherings, and holiday travel meant that Omicron spread at a breakneck pace. Fortunately, early evidence indicating Omicron is less severe than Delta was also correct. We averted the worst-case circumstances. The far more contagious BA.2 sub-variant of Omicron may have exacerbated the wave.
The truth is that the main omicron variant is almost gone, and we are currently dealing with the sub-variants of this COVID-19 variant. Among the subvariants of the circulating omicron, the variant is BA.5, BA.2.12.1, and BA.4. Among these subvariants, the dominant one across the nation and the world is currently BA.5. BA.4 also seems to be increasing in our community.
Laboratory studies suggest that some immune responses elicited by existing vaccinations may be less efficacious against some of these variations. Those eligible for the COVID-19 shots should have them to increase their protection against pathogens and severe illness.
The immune response consists of multiple components, such as B cells that produce antibodies and T cells that can respond to infected cells. A decrease in one does not imply that the vaccinations will not provide protection.
People who have received the immunizations should keep an eye out for changes in CDC guidelines and continue to use coronavirus safety practices to limit the risk of infection, including mask use, physical separation, and hand cleanliness.
We are slowly getting to the endemic
Over three years after the COVID-19 outbreak began, an end to the pandemic may be in sight.
Experts predict that COVID will lose the "pandemic" classification sometime in late 2022 or early 2023. This is due to increased worldwide vaccination rates and the development of antiviral COVID tablets, which might become more widely available in the coming days.
Instead, the COVID-19 virus will become "endemic," decreasing in intensity and blending into the background of everyday life. Various influenza viruses have followed the same pattern over the last century. These range from the 1918 Spanish flu pandemic through the 2009 swine flu pandemic.
COVID is likely to remain hazardous after the pandemic is over, similar to the flu, which killed up to 62,000 individuals in the United States from October 2019 to April 2020, as per the CDC (Centers for Disease Control and Prevention).
What is the outlook for the COVID-19 endemic?
While it seems that we will have to live with the pandemic, it may be essential to know what the future may look like amidst the COVID-19 endemic. Here is what we think will happen.
Yes. Mutations will continue as the coronavirus spreads across the population, and the omicron and delta variant families will emerge.
New SARS-CoV-2 viral variants are discovered regularly. Most come and go, while some remain but do not become more frequent; others expand in population for a short time and then fade away. When a shift in the transmission pattern initially appears, it might be challenging to determine what is behind the trend: viral modifications or the evolution of human behavior. It is concerning because identical modifications to the spike proteins are occurring on other continents separately.
2. COVID Variants: Safety procedures are still effective.
Meanwhile, we must maintain our attempts to prevent virus transmission by taking measures, vaccinating as many individuals as possible and as soon as feasible, and promoting boosters among eligible people.
Vaccines and boosters have become the medical marvel of 2020, but fundamental public health measures must also be emphasized. We have tools to help people control risks, such as high-quality masks or protective clothing. FFP2 or FFP3 masks are more effective than fabric masks and generally simpler to wear. Another strategy to reduce the chance of infection is to wash your hands often and avoid big indoor meetings, especially with uncovered individuals.
The fundamentals work, and every individual should be informed that this virus may now infect anyone. If you get into that attitude and act appropriately, you'll know you're safer if you get a call from someone you believe is positive and you've been watchful.
It is highly feasible that a new variety may develop. Immunity appears to wane after a few months, although boosters significantly enhance it. Everybody eligible should obtain their booster. We're in this together.
New variations remind us that we all should use different instruments to protect ourselves and the people we care about.
3. COVID may become even more seasonal.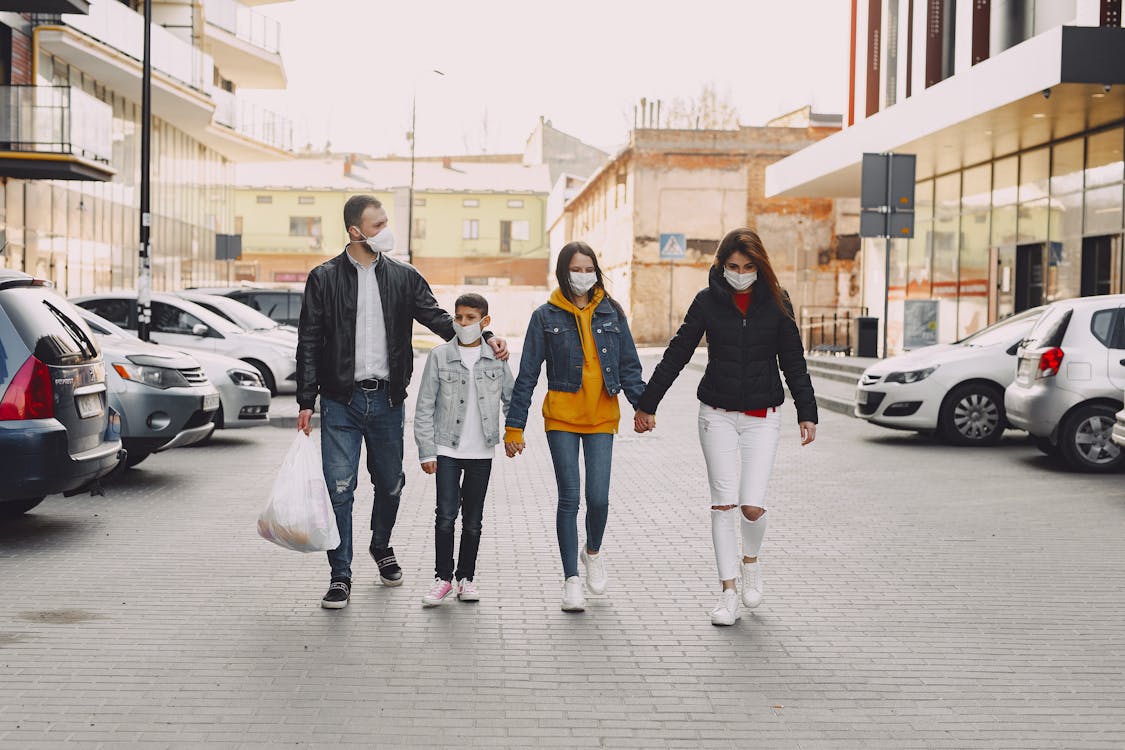 Once endemic, COVID will not have as much influence on your daily decisions as health philanthropist Bill Gates explained in his end-of-year blog article in 2021. According to him, it won't be paramount when deciding whether to work from home or even let your children go to their soccer matches or watch movies in theaters. In other words, the COVID-19 pandemic will not be a significant consideration in our daily decisions.
This is because COVID-19 will be more seasonal, rendering them less of our daily concern. Endemic infections are constantly present in different regions of the world, although they tend to be weaker because more individuals have protection from previous diseases or immunization. You may develop a cough and runny nose, but if you're up to date on your immunizations, you'll be immune enough to avoid serious sickness or hospitalization.
COVID infections will peak at certain times of the year, most likely in the cooler autumn and winter months, implying that flu and COVID seasons will frequently overlap in the future. If this happens then we have no choice then get back to isolation and spend time at home and do things which we like or play online casinos for real money in the USA like elroyalecasino.com from our homes.
4. When unwell, you should continue using masks and stay at home.
If the virus becomes more weather-dependent, wearing masks on public transportation and indoors during the COVID seasons may become the standard – even in offices. Other well-known preventative techniques may also persist, like hand washing and keeping a safe distance in high-risk situations.
To avoid COVID, we do not necessarily need to develop new strategies. It's just that we need to do a pretty good job of sticking to what we know works. We already know some of the fundamental things we should be doing to prevent the virus's spread, so we don't need to be concerned. Sticking to them will be the surest way to deal with the virus during outbreaks.
To that effect, we hope that individuals will take greater individual responsibility and stay at home when they are unwell. Working from home if you're symptomatic but still capable of working or requesting a sick day when you realize you need to rest are options.
COVID exams may become cheaper and more accessible.
Suppose you've ever waited in a lengthy queue to obtain a COVID test or are worried about having your results in time for an occasion. In that case, you know personally how the delays and difficulties have hampered the nation in acquiring PCR testing.
President Joe Biden revealed a plan in December 2021 to force private insurance firms to pay the cost of quick at-home COVID-19 tests. If you are among the 150 million Americans having private health insurance, you might one day be compensated for a COVID test you purchased at a drugstore.
Experts believe that the concept put forward by the US president is flawed since not everyone may be able to afford to wait for payment—and it would be up to customers to figure out how to make a claim. Nonetheless, at-home COVID tests certified by the FDA (the Food and Drug Administration) are now readily accessible. However, the tests are expensive and can cost upwards of $20.
A fast COVID test is available for free elsewhere on the globe, a model that specific experts believe may be reproduced in the United States.
COVID boosters on an annual basis might become a reality.
Boosters, according to some scientists, are the strongest available protection against the threat of emerging COVID-19 variants such as omicron. According to the CDC, 27 percent of fully vaccinated people qualified for booster doses have received them.
There is a possibility you'll need to obtain frequent COVID boosters in the future. COVID immunizations, like flu shots, may become a yearly event, according to some scientists.
This might be beneficial because if new COVID-19 variants keep emerging, each year's booster may be tailored to combat whatever variety dominates.
However, some experts believe that the main challenge could be reception. Persuading people to do so may be difficult. It's difficult enough to convince individuals to get their yearly flu shots. The CDC reports that only 48 percent of American adults received a flu vaccination during the previous flu season before COVID. The CDC recommends annual flu vaccines for those aged 6 months and above.
Experts believe that individuals in a pandemic can tolerate things. As a result, they will readily absorb vaccinations in a pandemic. They claim, however, that they do not take shots readily. It's unclear whether people would be more receptive to a normal vaccination that's not truly needed. Nonetheless, COVID-19 boosters may become a health requirement.
More children will be able to get immunized against COVID.
In November 2021, children aged 5 to 11 became eligible for the COVID vaccination for the first time. According to Dr. Rochelle Walensky, CDC Director, over seven million immunizations had been given to those children by December 2021.
If you have kids under five, you may wonder when their vaccination eligibility will be extended. Scientists are now trying to provide you with an answer by identifying an optimal dose for your age group.
This is a critical decision. A dose that is too high may cause undesired side effects, while a dosage that is too low will not correctly protect your kid.
Final Thoughts
Even if COVID instances dropped considerably, the virus is unlikely to die off. Nature never ceases to surprise us. A re-emerging SARS-CoV-2 might be less or more transmissible and less or more fatal. The Omicron variation has taught us to be prepared for the unexpected. Our planet still has a long way to go before it is ready for new variants—or whatever new pathogen arises next.