The eyes are irreplaceable, unmatchable, and priceless assets humans can naturally have indeed. However, due to specific dietary deficiencies, hygiene problems, genetic conditions, and environmental pollution, our vision is blurred, and prescription glasses are recommended. If you have vision-related issues, it is helpful to contact  your optometrist as soon as possible and get emergency glass services nearby. A few reliable brands providing these services are Warby Parker, Overnight Glasses, Roka Eyewear, GlassesUSA, etc.
This article is written to help you educate yourself about various easy-to-do tips and tricks for maintaining eye health.
1. A Balanced Diet:
It is always the first and foremost approach towards keeping a healthy body. We must include various available options like fish, meat, grains, nuts, fruits, and vegetables to satisfy our caloric needs as well as fulfilling our vitamin and mineral requirements for eye health. Some dry fruits like almonds, cashews, walnuts, and vegetables like carrots are pretty helpful in keeping perfect vision.
Do you know that vitamin C & E, Omega 3 fatty acids, and zinc are essential for eye health? Suppose you have included green leafy vegetables like spinach, kale and salmon, tuna, eggs, citrus fruits, oranges and meat in your diet. In that case, you can easily avoid age-associated complications like macular degeneration and cataracts.
2. Avoid Overuse of Blue screen:
Electronic gadgets like smartphones, tablets, PC, TV, and laptops emit radiation that is harmful to our eyes. Hence protective eyewear like glasses with a blue light filter must be used if your eyes stay in contact with such devices for a prolonged time. 
Do you know about the 20-20-20 rule? If you use a blue screen non-stop for long hours, the rule says to focus your eyes on something 20 feet apart for 20 seconds after every 20 minutes. This simple technique is highly beneficial to relax your eyes.
3. Sleep Well:
If your eyes do not get enough sleep, it is likely they will deteriorate over time. Vision-related issues like shortsightedness, longsightedness, cataracts may develop. You might have seen freckled dead skin, dark circles on your face; these conditions develop when you are careless about your resting routines. Therefore, it is imperative to sleep well enough and allow your body to rest for the recommended time.
4. Quit Smoking:
Smoking affects every organ in your body, unfortunately, including the eyes. The optical nerve connecting the eyeball to the brain is significantly damaged due to smoking. Smoking also considerably enhances your likelihood to get cataracts, apart from heart attacks and lung cancer. So, if you are addicted to this bad habit, it is better to seek help and get rid of it as soon as possible. 
5. Use protective Eye-wear:
Do you work outside? If you are exposed to sunshine a lot, it is advisable to wear sunglasses with Ultraviolet radiation protection. If you use heavy machinery, safety glasses and other protective measures must be utilised. It is helpful to keep the contact information of some emergency glass service in your vicinity for unfortunate events.
6. A Periodic Checkup: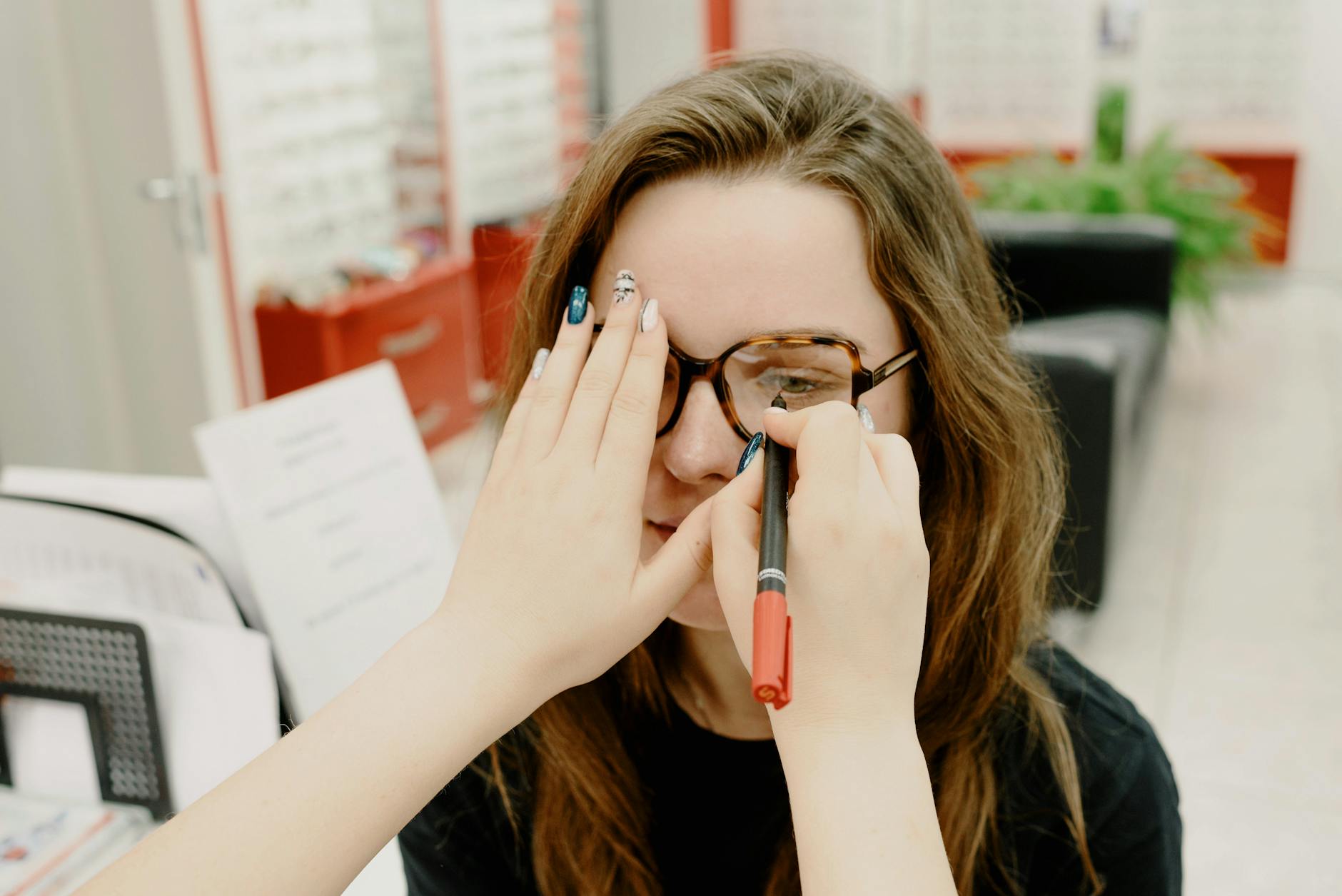 A checkup might sound trivial, but it is essential for keeping in check your eye health. An ophthalmologist can help you identify after examination about certain food supplements you should include in your diet or other necessary adjustments you should make with your routine to maintain healthy eyes.
7. Exercise:
A 30-minute exercise every day is a must. Exercise like jogging, cardio, pilates or playing some sports like football, volleyball, basketball helps improve our blood circulation. Exercise also helps our body remove any toxins through sweating and burn fats as well. It is needless to say that all these attributes are incredibly beneficial for our eye health as well.
8. Family history:
It is particularly vital to know about your family medical history. For example, if your parents have certain conditions like diabetes, blood pressure, heart condition or specific allergies, it will help you make an informed decision about your lifestyle.
9. Avoid touching your Eyes:
Are you in the habit of frequently rubbing your eyes? If yes, cut this habit out. As our hands are directly in contact with things around us it is likely that many germs, bacteria and viruses accumulate on your hands and transfer to our eyes. Therefore, it is recommended not to touch your eyes too much.
10. Keep eyes lubricated:
As we grow old, our eyes experience a condition known as " Dry eyes". It's crucial to avoid this condition and, if required, artificially keep your eyes lubricated with drops and medication recommended by doctors to prevent complications.
11. Stay Hydrated:
Water is a critical factor in our body. If the fluid level is not optimum in your body, it would adversely affect your eyes. Hence drink up and stay healthy.
12. Sharing Towel:
Do you share a towel with your spouse? It is probably not a good idea as it can assist in the travel of bacteria and germs.