Did you know that around five million elders endure some form of abuse each year? This means that one out of ten of people older than 60 have experienced some form of abuse. 
Although this mistreatment can come from many different sources, nursing homes are, sadly, one of the environments where abuse occurs the most. 
This is a devastating thing to discover, because nursing homes are made to protect and take care of your loved ones and family members. In this matter you can help them by contacting nursing home abuse lawyers, who not only will take necessary steps, but also can help prevent further abuse of other patients. Though sometimes revealing the act of mistreatment can be really challenging, because loved ones can be afraid to show that they are being violated. But there are some signs that can help you unleash the truth.
To ensure that your loved ones stay safe, you need to be able to identify the signs of nursing home abuse. That way, if you observe any symptoms of abuse, you can take action.
So what do you need to know?
Keep reading to learn about the different nursing home abuse symptoms that you want to watch out for. 
1. Physical Abuse
Physical abuse in nursing homes can range from caretakers using unnecessary force to outright abusing their loved ones. Some of the most common signs of abuse include:
Broken bones, sprains, or dislocations

Evidence of restraint, like rope marks

Broken or smashed eyeglasses

Scars or bruises across the body

A failure to take medication

Staff refusal to allow you and the elder to spend time alone together 
Remember that in most cases, an elder's body is much weaker than that of someone younger. That means that something as simple (although no less permissible) as a slap can lead to broken bones, bruises, and other issues. 
If you suspect that someone you know is undergoing physical abuse in a nursing home, make sure to contact a nursing home abuse lawyer as soon as possible. 
2. Emotional Abuse
Emotional or psychological abuse is another common form of elder abuse that many older people in nursing homes often undergo. Although it's much harder to detect than physical abuse, it's also more common.
Emotional abuse can be either verbal or nonverbal. It includes behaviors like humiliating or ridiculing the elderly person, yelling at them, scapegoating, and ignoring their needs.
Some of the signs of emotional abuse include:
Low self-esteem

Avoiding eye contact 

Personality changes, like becoming more reserved

Mood swings

Changes in meal and sleep patterns

A refusal to allow family members to meet the culprit

Self-harm
As emotional abuse can be difficult to identify, make sure to stay vigilant when visiting your loved one. 
3. Sexual Abuse
Many nursing home residents have health issues that hamper their communicative abilities. This can make it difficult for them to voice their disapproval or consent.
Sadly, in some cases, this opens the door to sexual abuse. This type of mistreatment often accompanies other forms of elder abuse, such as physical or emotional.
If your loved one is in a nursing home and has a medical problem that causes confusion or limits their ability to communicate, watch out for the following signs:
Difficulty walking

Pelvic injuries

Panic attacks

General agitation

Social withdrawal

Bruises on their thighs or genitals

Stained or torn underwear
If you suspect in any way that your loved one is experiencing sexual abuse, contact a nursing home abuse attorney as soon as possible. 
4. Financial Exploitation
Another way that unsavory caretakers and individuals often abuse elders is through financial exploitation. In nursing homes, this can happen from people they know and those that they don't. 
Common types of financial exploitation include stealing money, forging signatures, and conning the resident into giving them what they want. 
Aside from keeping a close track of your loved one's finances, you'll also want to keep an eye out for the following indicators of financial exploitation:
Bank statements that go to someone else's home

A buildup of unpaid bills

Unexplainable bank withdrawals or transfers

The signing of documents that the elderly person doesn't understand

A general lack of understanding towards their current financial status
Lawyers can help manage family finances to ensure that no forms of financial exploitation occur in the first place. 
5. Healthcare Abuse
If your loved receives medication or medical treatment in the nursing home, healthcare abuse is another form of mistreatment that you'll want to look out for.
Signs of healthcare abuse or fraud include the following:
Evidence that your loved one received too or not enough of their medication

Bills that demand payment for the same service

A lack of proper training among caregivers

A lack of caretakers

General evidence of poor treatment or care
When someone pays a lot of money for healthcare and treatment, you want to make sure that they get what they deserve. Don't let someone take that away from your loved one. 
6. General Neglect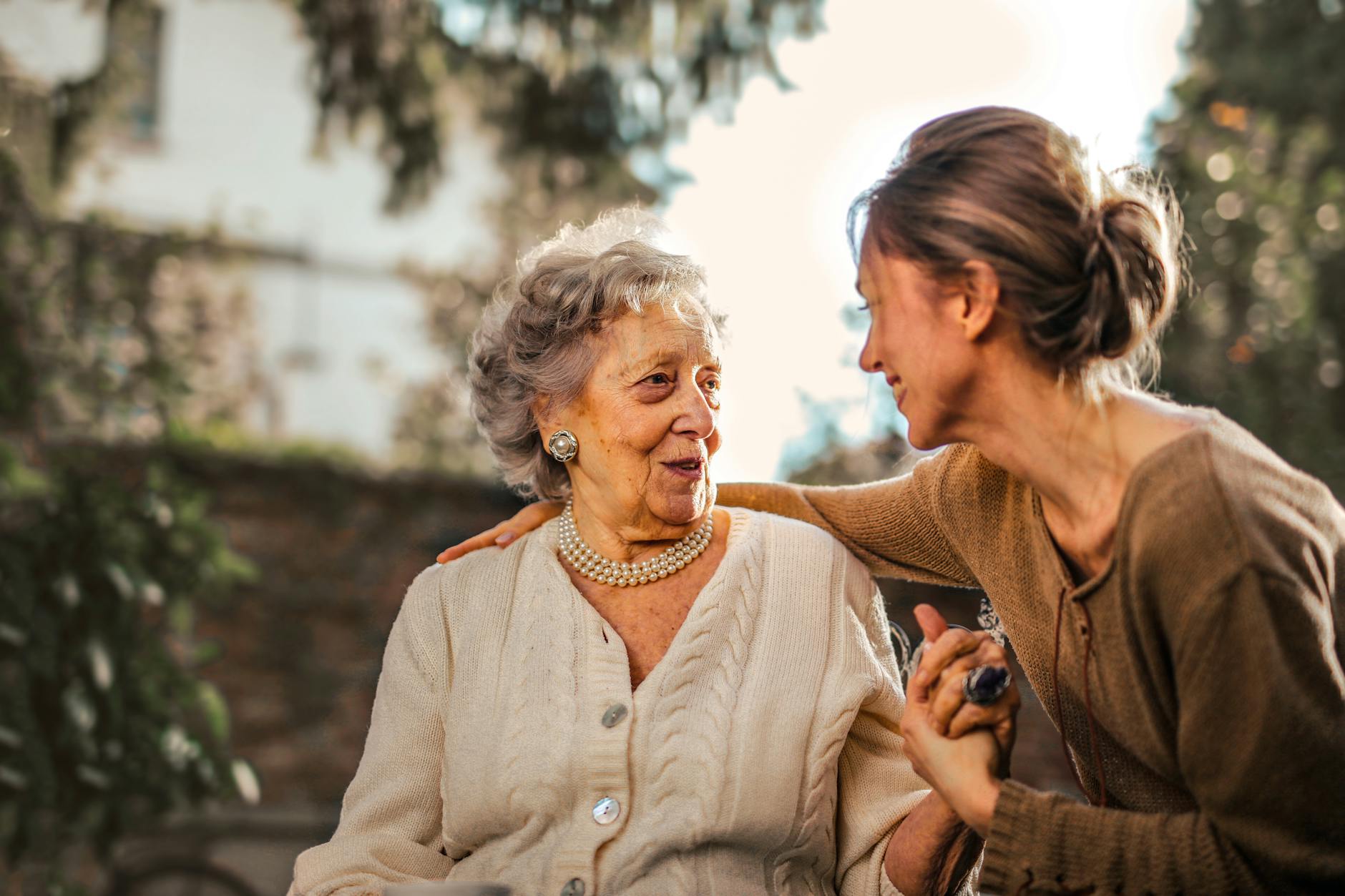 Sometimes, the problem isn't anything specific, but rather a general disregard for the wellbeing of your loved one. Most of the time, this comes from the caregivers or the nursing home facilities themselves. 
Watch out for the following nursing home abuse symptoms:
A lack of heat or water

Problems with electrical wiring

Poor hygiene 

Dirty clothes or bedding 

Dehydration or weight loss

Not wearing the right clothes for the weather

Bedsores
General caregiver neglect is no less insidious than any of the other forms of abuse. No one should have to endure it, so don't let the perpetrators get away with it. 
Understand the Signs of Nursing Home Abuse 
Although no one wants to believe that it could happen to someone they know and love, elder abuse is all too common. Because of that, it's important to recognize the symptoms of it.
If you have a loved one who resides in a care facility, make sure to watch out for these signs of nursing home abuse.  
Do you now have a better understanding of what the different signs of elder abuse look like? If you do, remember to check out the rest of our site for more guides and tips.