Recently updated on October 25th, 2022 at 11:11 am
Did you know that more than 50% of people in the United States primarily bought their shoes online last year? 
For a long time, people avoided making this kind of purchase online because you can feel or try on the shoes.  If you are wanting to buy shoes online, there are a couple of tricks that will help you find the perfect fit. 
Continue reading to discover the most important factors to consider when you choose sneakers online! 
1. Know Your Size
One of the first things you must do when you choose sneakers online is to get your foot size.
Your feet can be two different sizes, so it is best to take measurements of them both. You can use a ruler or measuring tape to get an accurate measurement. It can be helpful to have someone help you take them, otherwise, take the measurements twice to confirm accuracy. 
Depending on the brand that you are purchasing from, their shoes might fit differently and you may need to go up or down a size. Make sure that you take the measurements of the two longest points on your foot from top to bottom, along with the width.
If you are finding that size fits your feet lengthwise but is not wide enough, you may need custom shoes. Many shoe brands create wide versions for each shoe size so that you can be comfortable. 
Knowing the different sneaker sizes will help you order the right pair so that you don't have to worry about exchanging them for another size. 
2. Compare Prices
No matter what your budget is, comparing sneaker prices should be on your to-do list.
Depending on the brand, style, and year that the sneakers are, you may be paying a high price. Shoes that are from previous years tend to go on sale. Unfortunately, if you find a pair for a great price because it is an old edition, you might have a hard time finding the pair again in the future. 
It is also good to compare prices at a couple of stores because some of them might be running a promotion or discount. Check retail stores, shoe stores, and the company sites to see if the shoes are all going for a consistent rate. 
Comparing prices can help save you money and might even help you find other options. 
3. Check Reviews
Online customer reviews are one of the best resources for when you want to buy shoes.
If you aren't sure about a pair of sneakers, it can be helpful to look at the reviews. On the reviews, people will share information about the quality, fit, and performance of the shoes. You might also learn about the company's customer service and if there are any special deals. 
Don't get surprised if you see negative reviews, as many people leaving them are happy or dissatisfied with their experience. If you have any concerns, you can contact the company to address them or learn about the return and exchange policies. 
4. Try Different Brands
Most online sneaker stores have a variety of shoe brands to choose from.
Trying different brands can help you find the best fitting shoe and a company that focuses on your needs. For example, if you are needing shoes with support and comfort, Dr. Scholls or Sketchers are recommended. 
The purpose of your sneakers will help you find a brand of shoes that are practical and meet your needs. 
It is helpful to find a brand of shoes that you like because the sizes should fit the same. 
5. Identify the Purpose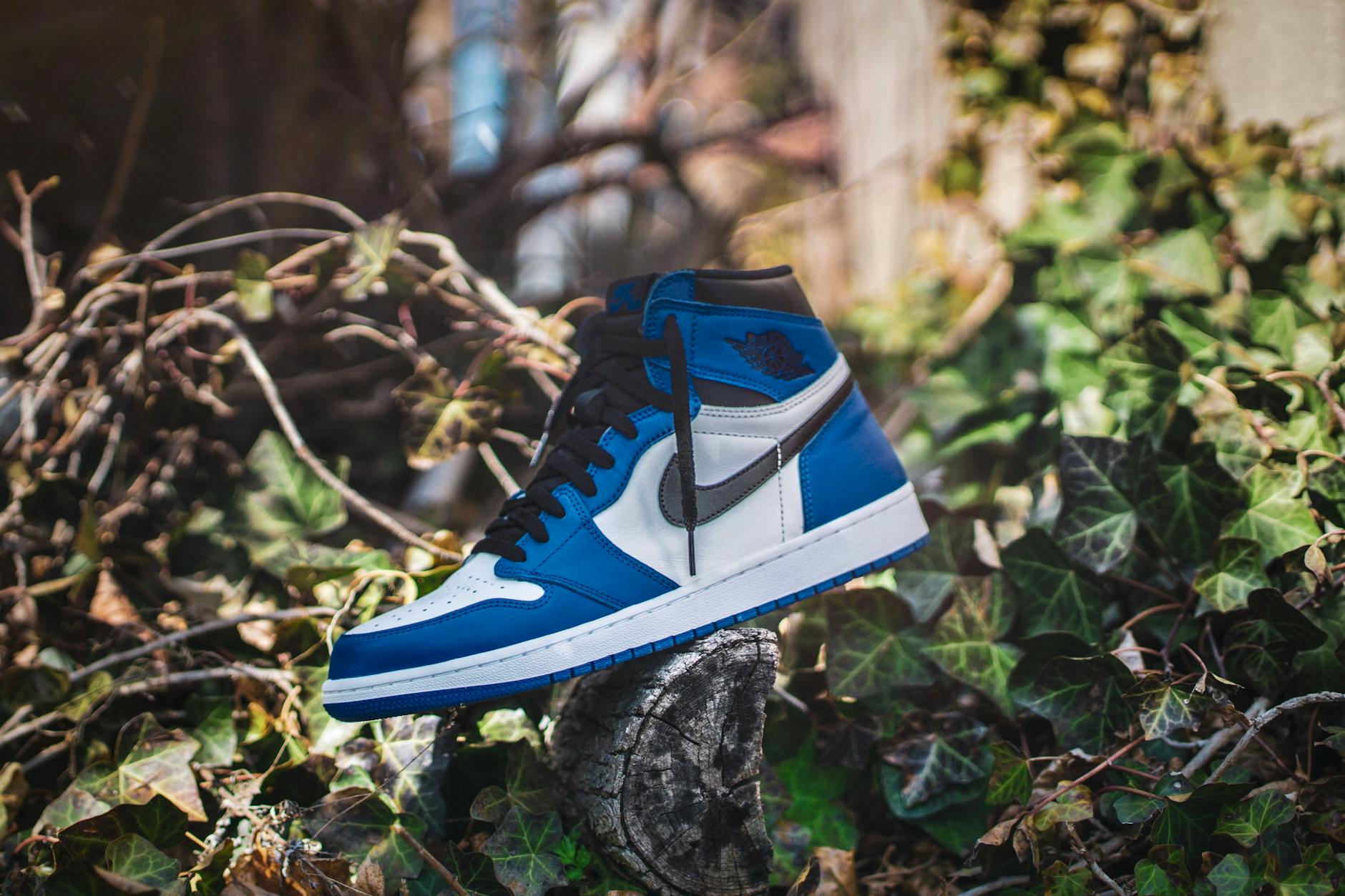 Going online and doing a general sneaker search will land you thousands of pages to search through.
If you want to save time and energy, you should identify the purpose of your sneakers. Some people are looking for casual sneakers that are comfortable, supportive, and stylish. Other purposes of these shoes can be for running, walking, and playing sports. 
Once you know the purpose of your shoes, your search can be customized to your needs. Running and walking shoes typically have a lot of support and don't weigh very much. Many styles of sneakers are on the market, for every activity that you want to try. 
6. Understand the Return Policy
Whatever company you choose to order sneakers from, you should check the return policy. 
Companies that don't offer returns should be avoided since you never know if the shoe will fit until you have it. When you look at return policies, take note of how long you have to make a return, if you get a full refund, and how the procedure works. 
Knowing this information ahead of time will give you confidence in your purchase. In the worst-case scenario, you will already have a plan and can act on it. Don't be afraid to contact the company's customer service to get help with finding a more appropriate fit or getting your money back. 
You should also take note of the time it takes to receive a refund or replacement. This information will be important so that you aren't short on cash and ensure that you have the right shoes. 
Do You Know How to Choose Sneakers Online? 
Figuring out what features to focus on when you choose sneakers online can be challenging.
Simply buying the first pair you see in a standard size could result in a poor fit that leaves you with cramps. If you want to find a pair of high-performing and supportive sneakers, you should compare the different brands and sizes. When in doubt, look at the return policy to know what you are getting yourself into.
Don't forget to measure your foot twice so that you don't accidentally order the wrong size.
Be sure to check out our blog for more articles about sneaker store websites and buying shoes online!