Recently updated on October 25th, 2022 at 12:09 pm
Are you making the move to New Zealand, or perhaps planning a backpacking adventure that could become a more permanent move in the future? Either way, it helps to know in advance what to expect when you're leaving for the other side of the world. This is especially true if you are unsure of your plans and want the flexibility of choosing to extend your adventure should you choose to once you are out there. That's why we've put together this guide based on the information and experiences of ex-pats already living in New Zealand.
We'll cover all of the important details from visa requirements to cost of living, so you know how to prepare for your trip and what to expect when you arrive. Though New Zealand is primarily a westernised, English-speaking country, getting used to any new place can feel strange. As such, it helps to be armed with the most important information before you leave, so you can settle into your new adventure as quickly as possible. 
Covering the basics 
Before we begin breaking down each aspect of life in New Zealand, let's first take a look at the basic information you need to know before you begin any trip, long or short, to New Zealand.
Currency: New Zealand Dollars (NZD, $)
Language: languages: English, Māori and New Zealand sign language
Capital city: Wellington 
Timezone: UTC+12, Summer UTC+13
Climate: Temperate climate
Calling code: +64
Driving: Left-hand side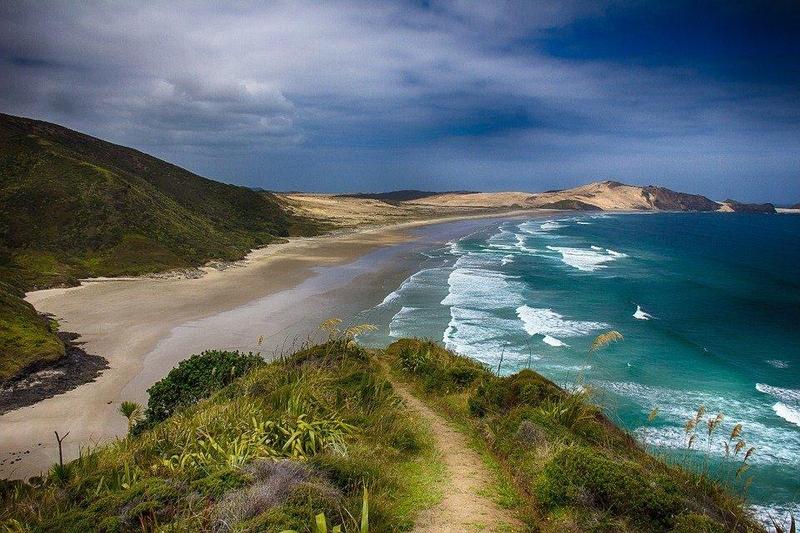 Why go to New Zealand?
New Zealand is a beautiful country and there are so many reasons you might want to live there. It has even been voted one of the top nations for quality of life, due to factors such as income, health, environment and safety. Being surrounded by nature and taking on the relaxed pace of life of New Zealand can do wonders for your wellbeing. You're never too far from the beach, forests or lakes and the moderate weather means that there's plenty of opportunity to enjoy being outdoors. 
What are the visa requirements?
If you're considering living in New Zealand for any prolonged period of time, you're probably already aware that you're going to need a visa. The length of time you can be in the country without a visa differs depending where you're from, but if you're from UK you can stay six months before having to apply for a residential visa. In order to get a residential visa, which allows you to stay in the country indefinitely, you are judged on a points-based system and must be classed as a 'skilled migrant'. This system takes into account aspects such as your age, language, health and qualifications. 
Where are the popular places to live? 
The whole of the country is great, but some places are more remote than others. This means that getting to the nearest town or supermarket can be tricky and finding work may be more difficult. That said, one of the greatest benefits of living in New Zealand is that you can live in or near a city but still get the spacious feeling of being surrounded by nature. There are several places you might choose to live in as an ex-pat, including the three most popular locations – Auckland, Wellington and Christchurch.
Can I work there and what are the job opportunities? 
If you want to work in New Zealand, you will need to apply for a work visa. There are several different types depending on the nature of your work and visit. For example, you can get a Working Holiday Visa for shorter periods of time or an Essential Work Skills Visa if you're moving over on a more permanent basis. Most working visas are temporary (but can last as long as five years) after which point you'll need to apply for a permanent residency visa to carry on working.
As a general rule, if you're qualified or accredited in a skilled profession it should be easy enough to find work in New Zealand. For example, if you're a skilled construction worker, engineer, teacher, doctor or scientist you'll find it easier to get a working visa as these industries are currently facing staff shortages. That said, many of the big cities have plenty of exciting job opportunities for ex-pats – you will just have to make sure you've applied for the right visa first. 
What is the average cost of living?
The cost of living can come as a bit of a shock when you first get over to New Zealand as it is a little on the expensive side, so it's important to be prepared for the price of renting, eating etc. before you go so that you can ensure you start your trip with enough funds to support yourself. To help give you a bit of perspective, the average monthly salary in New Zealand is between $4,000 and $6,000 depending on what industry you work in. We'll now break down some of the most important living costs; though we understand that the basic necessities differ from person to person, these averages will give you a better idea of the usual costs: 
Rent: $1,500 – $3,300 a month depending on the size and location of your apartment 
Utilities (including gas, water and electricity): $250 – $500 a month
Gasoline: $2.21 per litre 
Internet connection: $70 a month 
Public transport (bus or train): Around $3.50 one way or $150 for a monthly pass 
Groceries: Bread – $2.60 per loaf, milk – $2.70 per litre, rice – $2.75 per kg, toilet roll – $3.20 for four 
Pint of (domestic) beer: $8
Eating out (in an inexpensive restaurant): $18 per person 
What is the healthcare situation?
Healthcare in New Zealand is free or subsidised for permanent residents only. In the initial stages of your trip, it's important that you have travel insurance that will cover you for the duration of your stay. Should you have an accident and do not have insurance, you are able to go to the hospital and use the healthcare services in an emergency, but you will have to pay for them. Once you've applied for residency and been granted your visa, you'll most likely have access to the free or subsidised systems. These include:
Lower costs for primary healthcare such as a visit to the doctors




Subsidies on prescribed medicines

Free hospital services 

Support if you have any disabilities
These are of course only subsidised or free when using public healthcare systems which are mostly funded by the government. You can opt for private healthcare, but you will have to pay for this. 
What do people do for fun and how do ex-pats make friends? 
The people living in New Zealand are very outdoorsy and many of their favourite past times include outdoor activities. Some of the most popular hobbies include hiking, surfing or playing rugby. The locals are in general very friendly and relaxed, enjoy catching up over a drink or food and love others with a great sense of humour. 
We understand that moving to a new place can feel pretty lonely at first, so you'll probably want to get out and about and meeting new people as soon as possible. There are several ways you can do this, such as through meet up groups, apps, by getting a job, taking on a night class, joining a sports team or getting involved in local projects. Putting yourself out there is the best way to start to become a part of the community in your new home.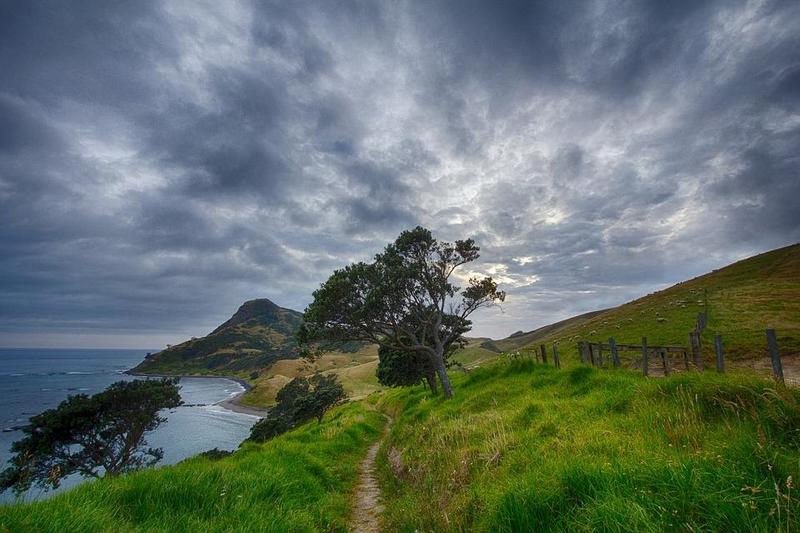 Each year, more and more people are choosing to make the move abroad, and each year more and more people are choosing New Zealand as their destination. With the beautiful landscapes, the friendly people, and the strong economy and job opportunities, it's not difficult to see why this country is getting increasingly popular for travelers and expats. As an English speaking country, living in New Zealand is a great choice for anyone who wants to experience a new place but isn't quite ready to take on learning a new language yet. With enough research and preparation, your new adventure to New Zealand can become a life-changing experience. So, what are you waiting for?
Author Bio: This article contributed by Sarah McCann, an avid traveler who loves discovering new countries. Sarah spent a year teaching English in China, and currently works as Blog Editor at MyBaggage.com, luggage shipping specialists based in Northern Ireland.