Recently updated on October 25th, 2022 at 11:43 am
Hey girl, what's your sign? This season's biggest trend will help you let everyone know. 
Gold zodiac jewelry is great for layering and pairing and is easy to match with nearly any outfit, but it adds a little detail and personalization that we cannot get enough of. Keep reading to learn more about this trend and tips for how to style them so that you can rock this look this season. 
The Gold Zodiac Jewelry Trend
Do you love reading your horoscope and finding out more about your zodiac sign? If so, this jewelry trend is perfect for you. They are great to wear by themselves but are also great to layer with some of your other favorite pieces. 
Keep reading for some horoscope jewelry styling trends. Learn how this look can shine with tons of different outfit and style pairings. 
Wearing and Pairing Ideas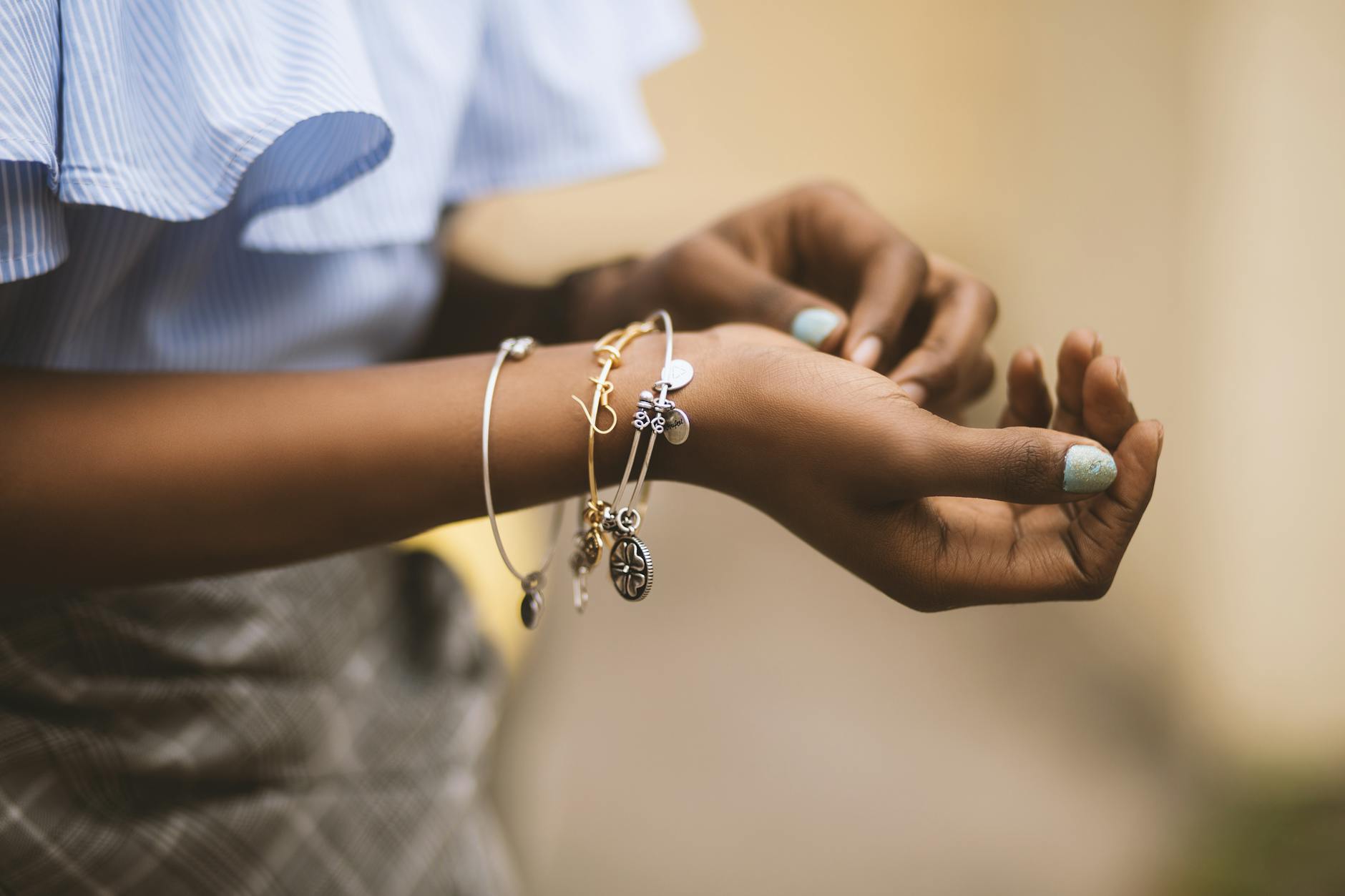 Horoscope jewels come in all different styles, but gold is the hottest trend this season. You can opt for a beautiful and dainty option like this gold Virgo necklace, or you can go for a chunkier statement piece with a larger pendant or a thicker chain. This is also a great option to layer with some of your other favorite gold necklaces.
1. Layering Tips 
When layering your gold necklaces, there are a few things you will want to keep in mind to pull off the look successfully. To give the look some separation, layer dainty and thick necklaces. You can even layer your gold horoscope necklace with a pearl or beaded necklace. 
What's important when layering your necklaces is to make sure that they vary in length. This will give the look some dimension, allowing you to see each necklace at a different length rather than stacking them right over one another. Use one piece that is chest length, and one or two necklaces that reach the collarbone. 
This balanced look will bring in the eye. You can keep all the necklaces, the same style at varying lengths as well, using all chain-linked necklaces, or all dainty pieces. This just depends on whether you are looking for a minimal look or are hoping to make a statement, which will likely also depend on the outfit you're wearing. 
2. Outfit Ideas 
The style of zodiac necklace you wear as well as the jewelry you pair with it will depend on the outfit you're wearing and the style you're going for. For example, a dainty zodiac necklace is great when you're wearing a minimal outfit or are dressed for a special event. Layering your necklace with other pieces can be great for a trendy streetwear look. 
Hop on This Trend With These Tips 
If you're looking for a new accessory trend this year, consider getting yourself some gold zodiac jewelry today. The gold necklace trend is here to stay, but adding in a piece that shows off your sign is a great way to give your outfit a unique spin. 
For more fashion and beauty advice, head to the "Lifestyle" section of the site.