Recently updated on October 25th, 2022 at 11:43 am
There are a myriad of reasons why sometimes we may move out of our home and leave them vacant for a long period of time.
Perhaps we have moved out and haven't found a buyer for the property yet. Other times it could be due to taking up a new job offer out of state – or something else such as an important family matter that could see us move in with a family member for the time being.
Illness in the family could also see us stay away from home for many months. Some people also leave their homes empty for long periods when they're on extended holiday.
Whatever those reasons may be, it's definitely hard to find peace of mind when we've left our property behind unattended. As such, it's important to take appropriate measures to prevent risks that range from vandalism and burglary to system failure, destructive impact from the elements, and so on.
So, whether you're in the middle of a move and looking for a moving company to move you out, or simply plan to be away for an extended period for one reason or another, there are things you can do to protect and safeguard your empty home.
1. Check the utilities
If your house is going to remain unoccupied for a lengthy duration of time, it's usually a good idea to turn off the utilities so as to minimize the risk of a significant loss.
For example, you can turn off the gas and water systems from the stopcock to prevent any potential mishaps that could arise, as they're usually bound to.
It's also best to install measures to prevent damage to your plumbing system. Backflow prevention devices by Sprinkler ensure that dirty water doesn't contaminate the water source. Installing foam insulation around plumbing pipes can also help prevent cracks caused by freezing temperature, which will lead to major breaks and leaks.
Do the same for your heating system, unless you'll be away during the winter months when it's advisable to keep it on to prevent the pipes from freezing over, making them susceptible to bursts.
2. Activate the security systems
It might sound obvious, but you might overlook to check locks on all doors and windows or set the alarm when leaving. Take a moment to confirm every access point is locked, not forgetting places like the garage as well.
Install motion-sensor lights outside if you haven't already. Modern systems like Ring even allow you to monitor the security on your devices remotely.
Consider installing entry alarms, and explore the idea of timer switches that can switch the lights on (and off) at specific intervals.
3. Yard maintenance
Protecting your vacant home also involves taking care of the exterior. An overgrown yard can be an advert for vandals and thieves, as can the accumulation of waste outside.
Site clearance and waste removal can make it less obvious that nobody's home, so it can be wise to arrange for this to be done – either through a landscape team or a yardman of your own.
4. Protect your home from the elements
In addition to taking measures to protect your home against intruders, you might also want to protect it from Mother Nature.
We mentioned the heating system – consider a programmable thermostat that prevents pipes from freezing during winter and cools the house during the hotter months.
The gutters need to be cleaned. If you live in a snowy climate, the driveway needs to be shoveled. As well, have overgrown branches trimmed as these could damage the roof, especially during storm season.
Maintaining the property while you're away can protect your investment from dilapidation. If you're not sure how, check out our next point.
5. Have a local contact
When you're away for long, one of the best things you can do is identify someone who can be checking on the property regularly.
It could be a trusted neighbor, a close friend, or a relative who's not too from the area. Leave them with an extra key.
If you have no one, consider hiring services that specialize in taking care of vacant homes to perform regular internal and external maintenance. In fact, if you can swing it, this is the best thing you could do.
6. Consider purchasing vacant home insurance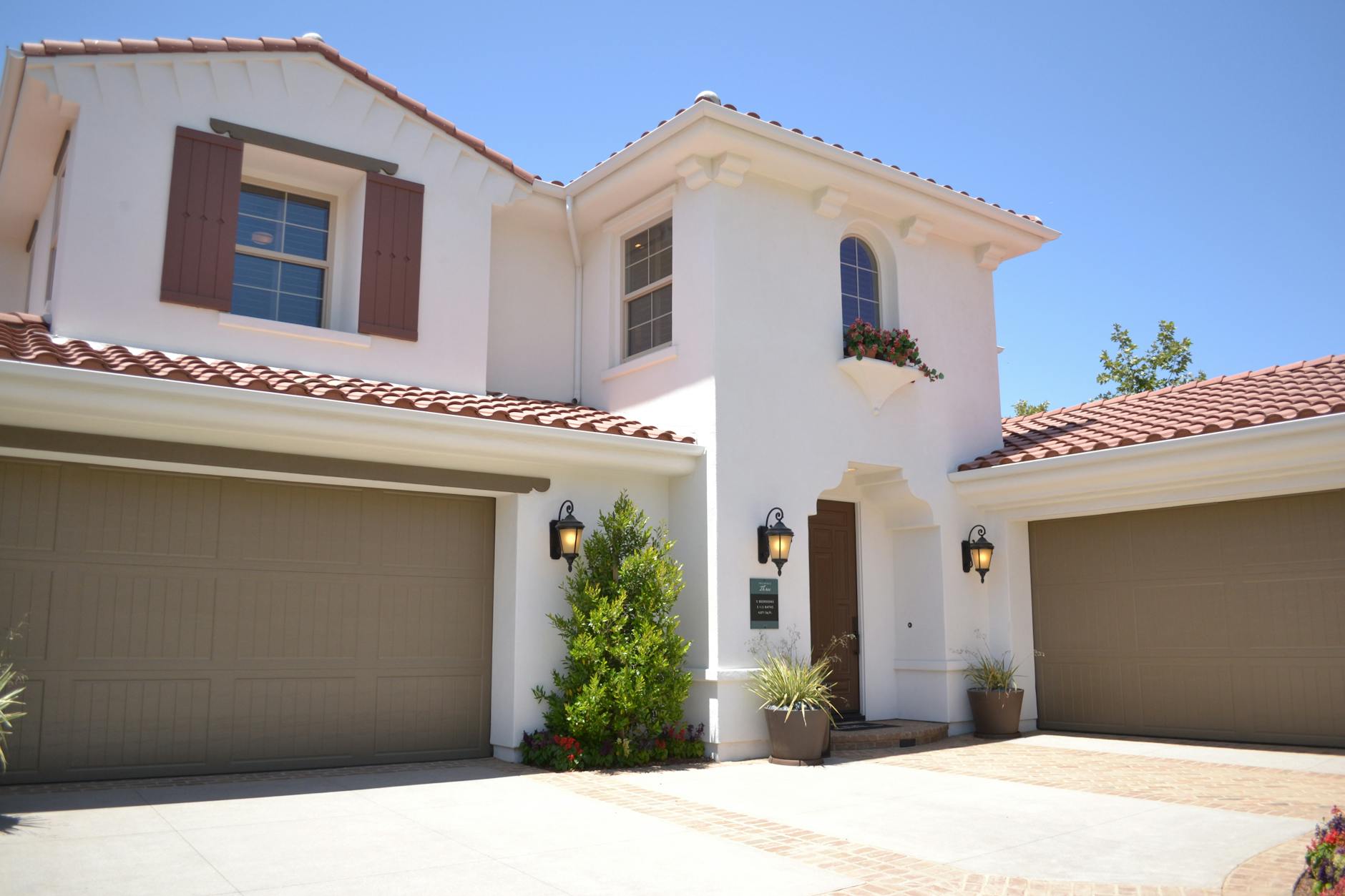 Vacant home insurance can protect your property against vandalism and disasters like fire, hail, lightning, wind, and more.
Chances are your existing plan doesn't cover these risks, so talk to your home insurance provider about their vacant home coverage options and take out a policy based on how long you will be away.