Jewelry is one of the best types of accessories around. Whether you love toting a statement necklace or want a small and elegant bracelet, both women and men can wear jewelry and look terrific.
Yet when it comes to buying jewelry, some of us are a little more cautious, and one of the biggest considerations is whether it's okay (or smart) to buy jewelry online.
The answer is yes, but there are some extra considerations that you need to make. It's not the same as going to your favorite jeweler to buy a piece.
In this guide, we're going to take a look at where to buy jewelry online and how to tell whether the store you're looking at is legit or not. Are you ready to learn more about the best places to buy jewelry on the web? Then read on!
Where to Buy Jewelry Online
First off, we need to consider where to buy jewelry online. In general, you're best off avoiding dropshippers and other companies that sell jewelry that appears to be very generously priced. If the price seems too low to be true, it almost certainly is: you'd spend money on the piece and receive some tat that was made in China in return.
Major companies like Tiffany's will have web stores that you can use, but there may also be fraudulent stores that are impersonating these companies. We'll cover how to tell the genuine article from the fraudulent one later in this article.
However, you don't need to stick to major companies when shopping online. Smaller companies like dreamlandjewelry.com sell their jewelry online and you can buy some absolutely terrific pieces from smaller companies like these.
1. Make Sure the Site Is Genuine
Now we come to one of the biggest concerns that people have about buying jewelry online: what if the store is fraudulent? The biggest giveaway that a site is fraudulent is that these sites are often very poorly written.
If the site, for instance, doesn't have an "about us" page or has a lot of grammatical and spelling mistakes in its copy, you should avoid buying from them. This is especially true if the site is purporting to be a large company: these kinds of companies will be able to employ editors, and should have pristine, well-written websites.
You should also look for the small padlock icon in the top left of your screen, usually next to the website's address. If you can see one, this means that you've got an encrypted connection to the website, and the site's identity has been verified. If you want to see more details, clicking on the padlock icon will usually show you what you want to know.
You should also watch out for sites that set their prices far too low. While these could be dropshippers, they could also simply be fraudsters: if you make that payment, you might not receive anything in return, and instead, you'll simply have handed over some cash to criminals.
2. Check Out the Returns Policy
If you're buying jewelry online, a good returns policy is vital. You can't try the jewelry on before you buy it, so the only way to tell whether it suits you, fits you, or is right for you is by ordering it.
If you can't return the jewelry later on, you're going to be left with a piece of jewelry that doesn't fit you or suit you. The site should have a strong returns policy that will let you return the jewelry, even if you've tried it on.
If you can't return it, you're asking for trouble.
3. What Do Previous Customers Think of Them?
You should take a look at online reviews of the company. A company can have a great returns policy, sell beautiful pieces, and be a well-respected company, yet still be run by people who are plain difficult to deal with.
We'd recommend avoiding the "testimonials" sections of the site, or, frankly, any reviews that are on the company's website. These reviews can be deleted at will, and testimonials will always be cherry-picked by the company, so you should take them with a grain of salt.
Instead, take a look at the reviews of the business on Google reviews, Yelp, or any other review website. These sites will likely give you a much more well-rounded view of what the company is like to buy from, as the reviews can't be tweaked or removed by the company.
4. Look for an Appraisal
If you're buying expensive jewelry, you should always look for an appraisal. These appraisals will detail the quality of any gemstones on the piece. This will include quality, karats, color, cut, and more.
If they don't offer an appraisal, the company is probably a bit questionable.
5. Do They Offer Different Forms of Payment?
Any self-respecting jewelry company will let you pay in a number of different ways. You should be able to pay with a credit card or debit card, through a payment provider such as PayPal, and more. Some companies may even let you pay with a check if you mail it to them.
The more payment options, the better. If they will only accept payment through one method, this shows that they could be difficult to deal with.
Now You Know How to Buy Jewelry Online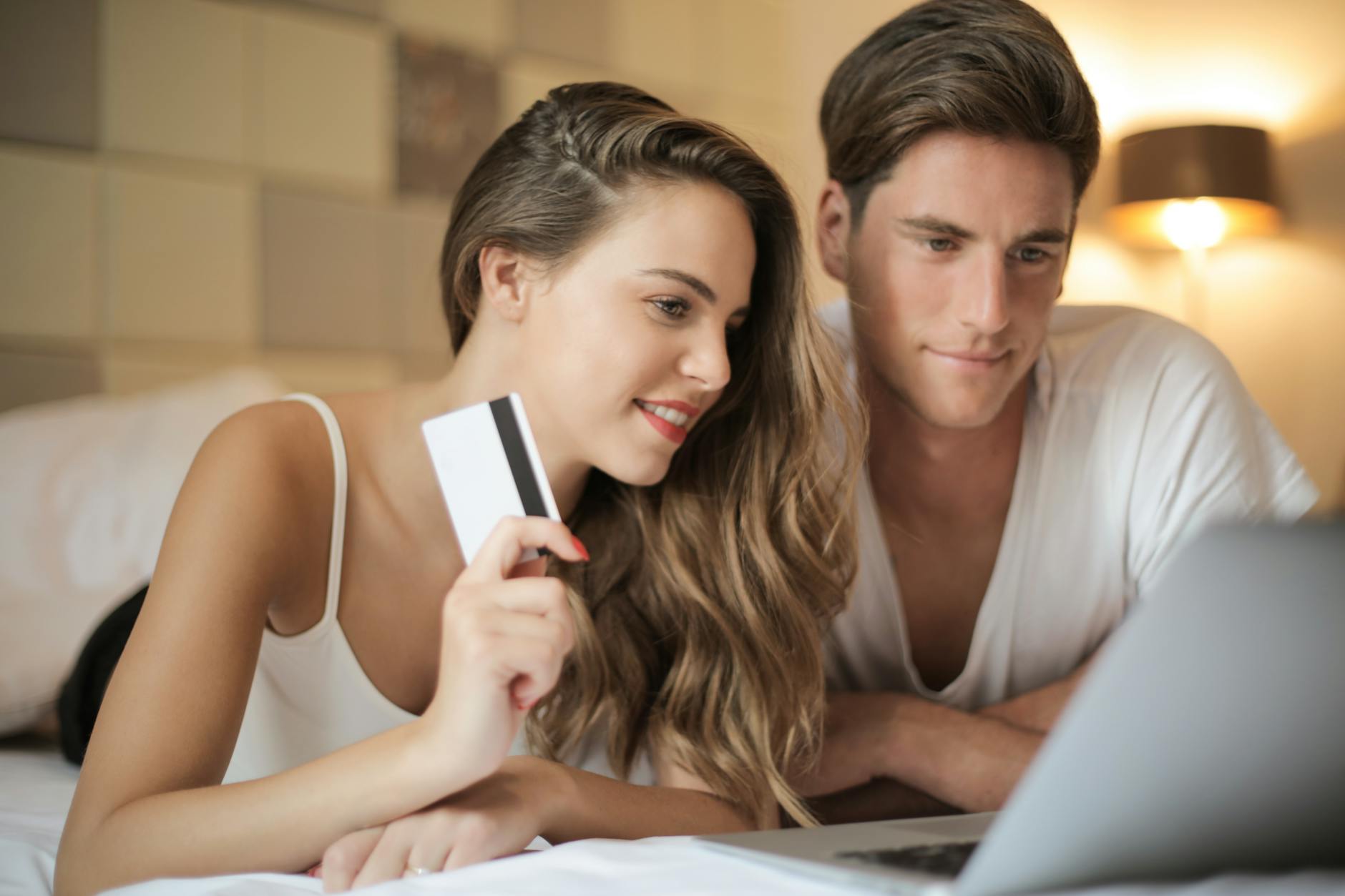 We hope you've enjoyed this guide on how to buy jewelry online without getting scammed. Bear our tips in mind and start browsing jewelry companies' sites in search for that perfect piece!
For more helpful and interesting content like this, check out the rest of our blog!