Backyard swimming pools can bring a lot of joy into a family's life. If they're not maintained safely, though, they can also bring heartache in the form of both injuries and potential liability lawsuits. 
The good news is, there's no need to drain that beloved pool. Instead, read on to find out about five key safety measures for keeping the area secured and reducing the risk of facing litigation.
1. Erect a Barrier
Every backyard pool should be fenced off from the public and the rest of the yard. Erecting an adequate barrier can substantially reduce the risk of preventable injuries, including drownings, by ensuring that unsupervised children or impaired adults cannot gain access to the pool. 
Those who are already facing litigation over a pool-related injury can visit lawboss.com to learn about the next steps, but don't assume it's too late to install fencing. Even if someone has already been injured in or near the pool, erecting a fence is still the best way to reduce the chances of future incidents.
One of the great things about installing a pool fence is that it can also improve the aesthetics of the landscape. Choose a material that complements the surrounding trees, gardens, or outbuildings. Wood, vinyl, metal, and even glass are all viable options. Property owners who want to go the extra mile in preventing injuries can also install sturdy retractable pool covers that keep people of all ages from falling in when the area is not in use.
2. Maintain Pool Equipment
Backyard pools aren't just man-made ponds. They require a lot of equipment, including filters, heaters, and other devices, to keep the water clean and safe for swimming. Make sure all that equipment is installed in a secure place behind fencing or an outbuilding, and maintain it regularly.
Not all injuries occur in the water. Malfunctioning pool equipment can also pose serious risks, including the risk of electrical shock. Check for exposed wiring, and never allow children to access the pool equipment without adult supervision.
It's also wise to perform periodic checks of pool toys and safety equipment. Aging or damaged products, including things like drain grates and covers designed to provide an extra layer of protection, can malfunction and cause serious injuries.
3. Child-Proof Everything
Child-proofing the pool area isn't just about installing a high-quality fence, although that's certainly important. It also requires creating, posting, and enforcing a list of rules that apply to guests of all ages and ensuring that children are monitored whenever they swim in the pool. Since there aren't usually lifeguards on-site at backyard pools, the property owners themselves will be responsible for making sure everyone is safe.
There are a few general pool safety rules that everyone should follow. Kids should be taught not to run or roughhouse in the pool area and should only swim when they are being supervised. People of all ages should stay away from drains and other potentially dangerous areas and only swim when they are sober and free from distractions. No one should ever dive headfirst into a pool unless there is a designated diving area.
4. Learn CPR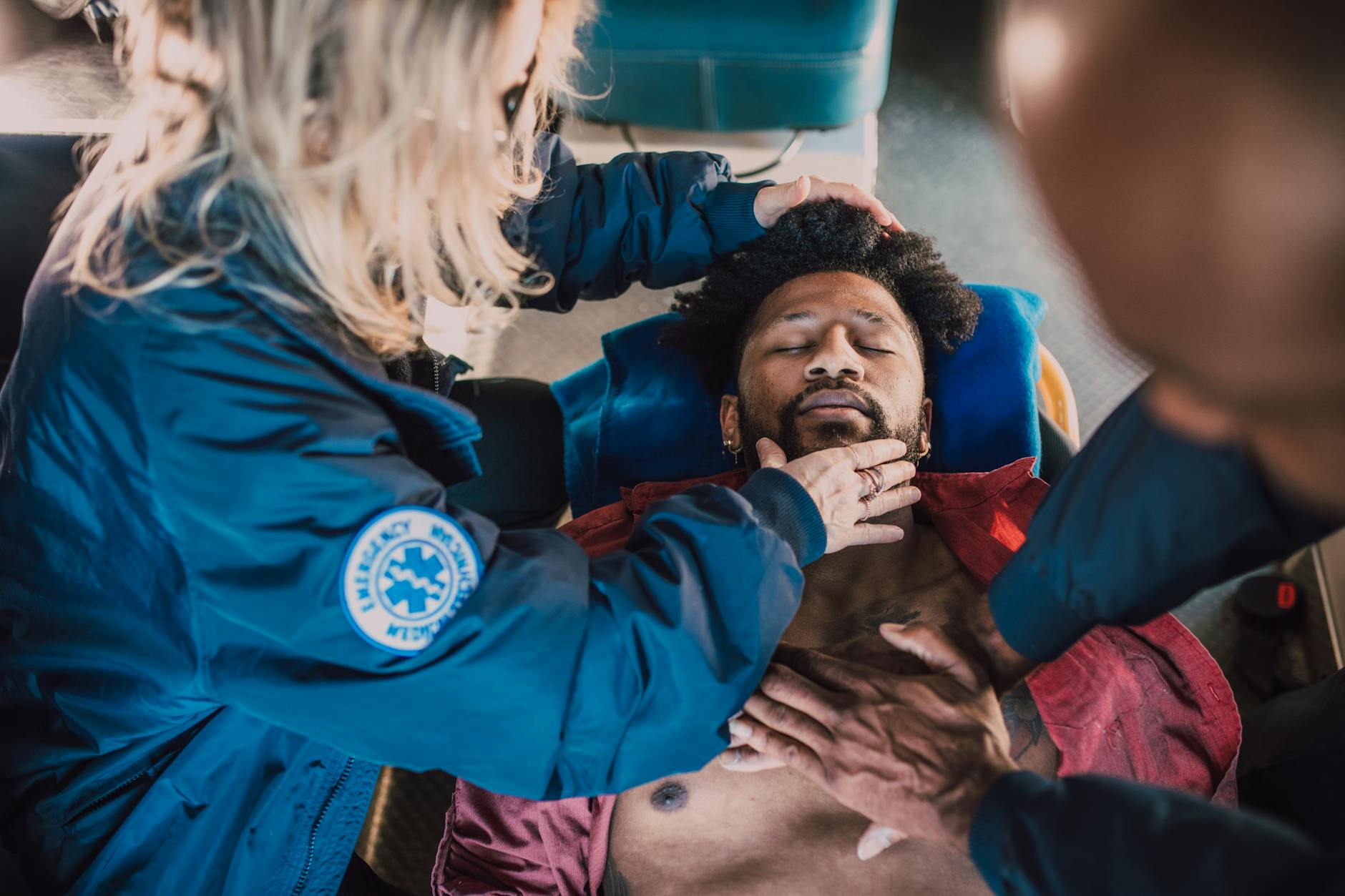 Even if pool owners take every possible precaution to keep their families and guests safe, it's still wise to have a backup plan. If an emergency takes place and a child or adult is pulled from the pool, knowing CPR can make a life-or-death difference. It will allow the pool owner to assist the drowning victim while he or she waits for emergency responders to arrive.
Don't just watch a few videos about how to administer CPR and emergency first aid online and assume that will be enough. The American Heart Association maintains a nationwide network of training centers that offer CPR courses alongside other emergency first aid instruction. 
Look for a nearby AHA authorized training center and schedule a convenient time to complete a full course. Many of them are designed for average people with little to no medical training, and some courses come with additional first aid instruction. It's worth the investment.
5. Use Pool Chemicals Correctly
Pool chemicals are designed to keep the water clean, clear, and safe for swimming. However, these products can still be quite dangerous. Keep the chemicals locked up when they are not in use, and learn the ins and outs of how to apply each of them properly and in the correct amount to maintain a safe swimming environment.
Illnesses and injuries that involve swimming pool chemicals are more common than most property owners might think. Follow the instructions on each product's label carefully and, when in doubt, hire a professional. There are plenty of pool maintenance companies that provide chemical corrections, and some of them also offer safety inspections.
What to Do If an Accident Happens
Even if homeowners follow all of the advice above carefully, there's still a chance that someone will be injured in or around the pool. It's best to have a plan in place for what to do if that happens. Learning how to administer CPR is just one part of coming up with an effective injury response plan.
Pool owners should call 911 immediately if they believe anyone has been seriously injured. For minor injuries to children that do not require acute medical care, call the parents or legal guardians immediately to explain what happened. If an injured party files suit, call a lawyer as soon as possible and be prepared to provide documentation of all the safety features in place when the accident happened.
Swim Safely This Summer and Beyond
Swimming pools can be dangerous places, but property owners can help their families and guests avoid most kinds of injuries by ensuring that children are always supervised and no one swims alone. Implementing the advice above will give homeowners the peace of mind of knowing that they've done what they can to reduce the risk of injuries and illness in pool users while simultaneously helping them cover their bases in terms of legal liability should an unavoidable accident occur.