Recently updated on October 25th, 2022 at 11:11 am
From a normal derivative to a decadent taste, a premium sauce can elevate any dish into an exotic relish. With a diversity of flavours, tastes, smells, country of origin, and many more, markets have tones full of flavoured sauces all around. Based on healthy recipes global flavours and sustainability niche markets have been created businesses can tap into. 
From homemade hot saucy products to business sectors, whether you own a barbecue restaurant or you want to have a homemade recipe, learning how to bottle and sell your own sauce will be beneficial. Hence various business strategies and legal formalities have to be looked into for indulging in a sauce business. 
Let's all have a brief knowledge of the sauce business industry.
Starting a Sauce Business
Starting a business is not that tough when it comes to the present generation in comparison to the previous time because of the advent of social media, e-commerce websites, and online markets. With proper strategies and following general food safety guidelines, one can transform his or her regular sauce recipe into a business brand. 
Scalable recipe
The very first thing which is to be taken into note is to make your product a worth buying one. I guess the delicious taste of your element might be the reason you are trying to sell that product in the market for business! Before getting your ingredients into the factory, create a delicious recipe and get feedback from your friends and family.
Also, take note of whether you can produce a particular amount of sauce in bulk in a year with affordable ingredients along with maintaining the same quality and flavor inconsistency. Determine whether the recipe and the ingredients required fit for retail purposes. 
First of all, ask yourself a few questions like-
What are the expenses which might be incurred in the production and buying of the ingredients?
The cost price of the products and the selling price of the products must be something bearing profits to you. At the same time, the selling price must be reasonable for the customers to buy Bhai or pay the prices for that product, meanwhile because expensive ingredients make this thing challenging and risky.
How long does a single batch of sauce take to be produced?
If it takes longer to manufacture even a small match off the sauce then it won't be a good option for mass production, hence, there should be reasonable time consumption for production. 
Are the ingredients for the sauce available all year round?
Seasonal sauces might be good to taste but the availability of ingredients in all seasons can serve as a backbone for the business. 
Business Plan
In any business, one needs to have a proper strategy and business model.  For your solid sauce, you should also possess some projections, outlines, and strategies. Financial assistance from bankers and investors and promotional assistance from local retailers might do good. 
For an effective source company, your model should include an executive summary, company description, management structure, ownership, adequate employees and staffing, marketing, and competitor analysis, finances, advertisement and marketing campaigns, a concept, and menu. 
Sauce bottles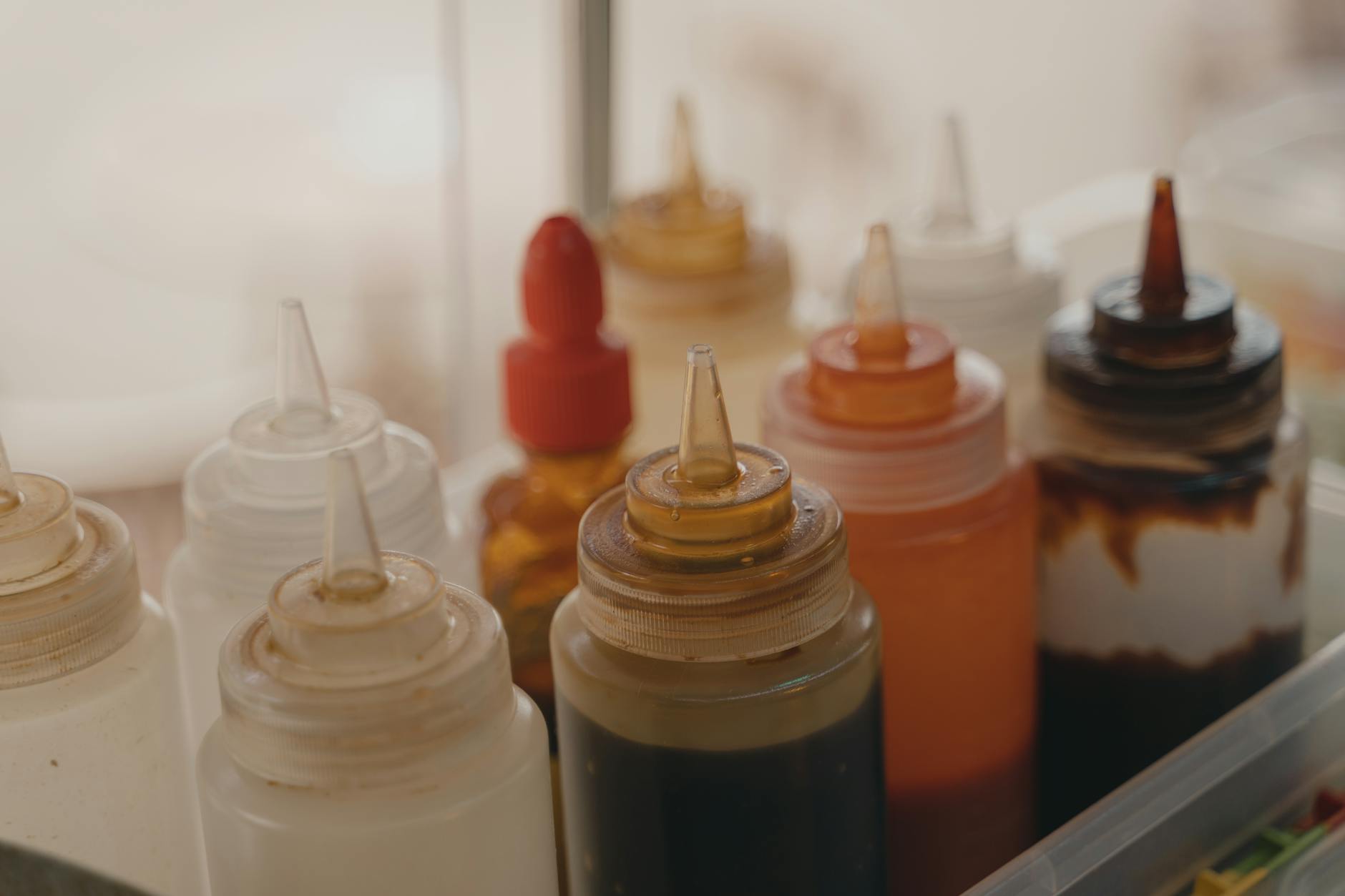 Visual appeal is a dynamic approach to target the audience and make your brand. A unique and statement presenting bottle, and good packaging, with interesting angles, create a visual appeal. For example, you may use a round-walled glass bottle, since they prevent clumping up and drying out of the sauce. 
You may use plastic or glass bottles, according to your type of use. Plastic bottles are cheaper while glass bottles are on the pricey side for purchases, filling, and shipping. With the acidic concentrations and bacterial probe decomposition of sauces, glass bottles might be suitable for a premium sauce brand. Custom stand up pouch bags can be an alternative option in this case. You can ad your logo which will carry the brand alongside.
FDA labels
Labels and FDI required ingredients and nutritional information promote recognition of your brand, increase quality check, and attract an ideal customer base. You may create two separate labels one in the front and the other in the back. 
The FDA specifies the size and elemental requirements for the products PDP for which you should opt for an attractive logo to use across the products to raise loyalty and awareness of the brand wild the back level revealing the ingredients and nutritional information.
According to the law, packaged foods must disclose the ingredients and nutritional values along with breaking the sauce down, mentioning the calories, serving sizes, allergy instructions, and a portion of nutrients included. 
How to sell the sauce
The best strategy to test the product and grow the brand one may assume that the production of the sauce in the home is convenient. However, it is limiting. There are cottage food laws that regulate the preparation of low-risk recipes to be marketed from home. 
These laws vary from state to state depending on whether it's a micro business with low revenues, or a huge entity securing huge worth. In case there are no cottage food laws in the area you are from you can use a commissary kitchen to produce the sauce.
1. Production strategy
The scale of the marketing operation of your sauce depicts your production strategy. For small batches to be sold at local markets the production can be done on your own with the help of a few workers, while for a bulk scale of the audience at outlets and sites, you should consider outsourcing the sauce to a co-packer. 
2. Suitable price
For pricing new sources you need to see what the competitors in the market are charging for the sauces. For instance, if you are planning to sell salsa sauce then you can go into some gourmet food stores and see through the prices of the worthy competing salsa brands. Browse the Asus and do liquid research into the sales figure of the competitors to make the price tag worth it. 
3. Advertisement
Now that you have your fantastic recipe at hand, packaging, prices, and other essentials dip into advertising your product well. Social media promotions, website promotions, giveaways, posters media promotion, and things as such, will bring dynamic attention to your product and brand. They are highly advantageous and let your products be discovered on a large scale. 
Conclusion
It is necessary to know the legal guidelines as well as the above-mentioned tricks before you get your product into the market. Take appropriate measures and do adequate research to prevent any future nuisance. Now with everything that you have you can create your recipe and make your brand.