As you know, fiber optic cables run on light. They carry information by transmitting it as a beam of light through extremely thin glass fibers and very strong. The two components that allow this are the optical fiber itself and the cable jacket surrounding it.
Owners of residential units should be wary because there could be problems with their units' existing telecommunications systems. These systems are now complicated to manage due to advances in wireless technology. 
To make matters worse, older buildings may have less-than-ideal conditions for fiber optic installation. Experienced technicians can help solve this issue. You can hire them to handle the installations or repairs, but before you go ahead with that, make sure to understand the benefits of doing so.
Here are five good reasons why apartment owners should leave the job of installing fiber optics to experts.
1. They Know What Needs to be Done
One wrong move could lead to damage that would be difficult or impossible for individual property owners to fix. Experts will need to work on fiber optic cables deep within walls and ceilings. 
By hiring out work like this, you save yourself considerable trouble later on when trying to access any problems you may have with your network connections.
2. They can Tell When Fiber Cables are Damaged
The fibers inside fiber optic cables may be tiny, but they can still be damaged and broken by careless construction work or simply from the passage of time. 
Often enough, you won't notice damage to cables until there's a problem with your connection. That's why it helps to have technicians who know how to inspect any problems that might come up during installations or renovations before they become serious issues.
3. They will Ensure the Job Gets Done Right
For starters, sticking with experienced professionals will help ensure that the job gets done correctly. Much of this industry requires hands-on experience to do a good job. 
Experienced technicians also know what steps need to be taken when installing components, laying out cables, and the like. They will make sure that your new installation works correctly with other systems in your complex.
4. They will Make Sure Your Installation Stays Safe
High-quality fiber optic cable is strong enough to support its weight without any problems, but it isn't intended to take physical stress or be run over by construction vehicles. 
Particular steps need to be followed when installing cables so that they're not at risk of damage from workers or equipment. The technicians you hire should know what's required to keep your network safe during renovations and prevent accidents caused by pitfalls connected with fiber optics.
5. They have Access to All the Right Tools for the Job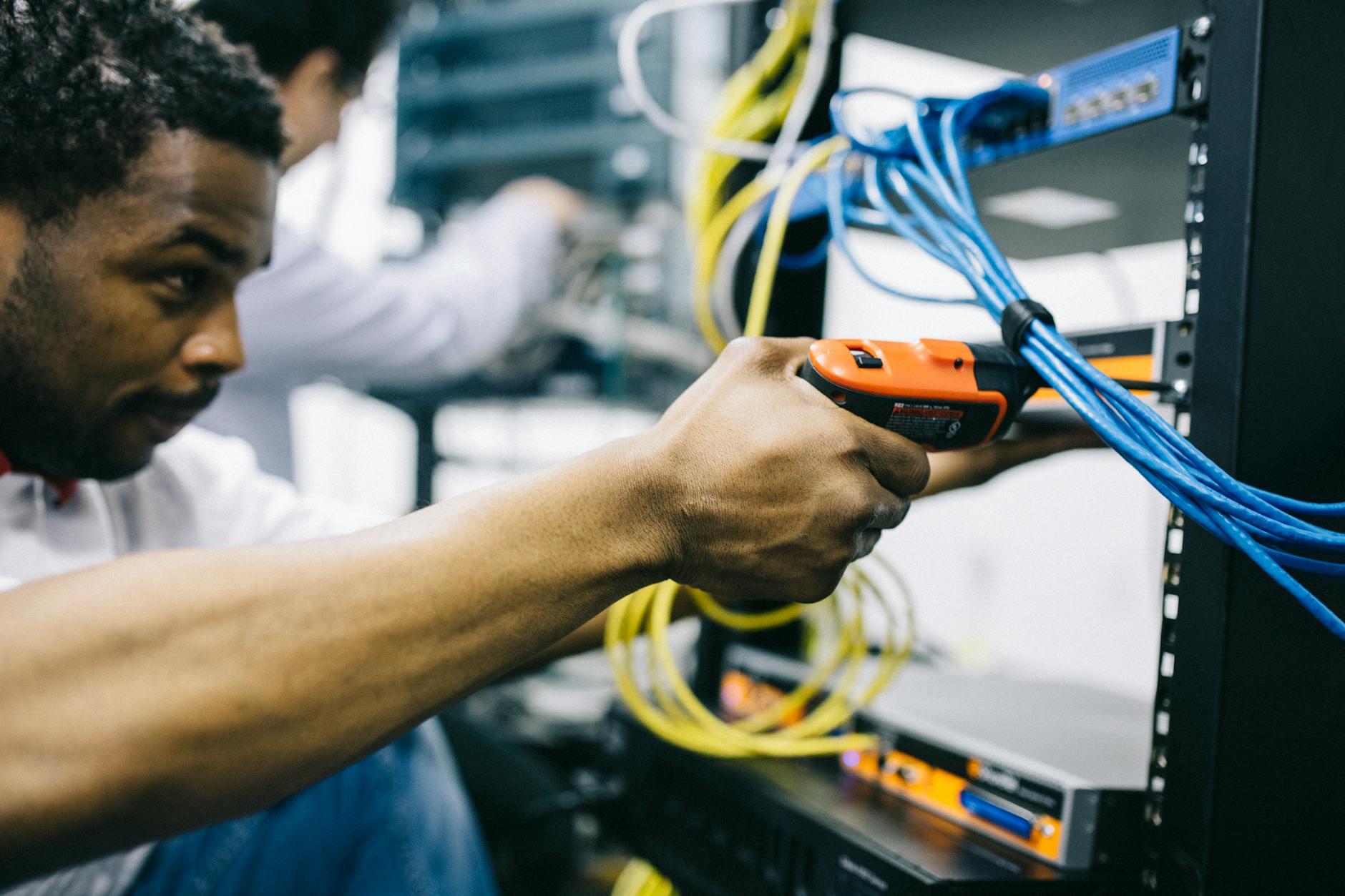 Fiber optic installations can be complicated because you need to access the cables at multiple sites in your unit and the building itself. 
Ensure adequate communication between technicians, maintenance personnel, and any other outside contractors when laying cables. Experts know what's needed for clean communication so that important data doesn't get lost or become garbled when traveling through cables.
Wrapping Up
Experts can get the fiber optic installation job done more effectively and much more efficiently than homeowners.