Every day, we are introduced to new and innovative gadgets that make our lives easier. These gadgets range from social media applications like Instagram and Snapchat to popular websites such as Facebook or YouTube.
However, the people who create these programs don't just happen to be sitting around one day then come up with an app. They undergo years of training in computer science classes which teach them how to code software efficiently and effectively so that their ideas become realities! Exposing high school students to programming concepts at their age is not a bad idea; here is why.
1. Programming is a skill that will be in high demand for the foreseeable future
At this point, there is a "computational gap" between the capabilities of a computer and human intelligence. The demand for developers who can program computers to think like humans will continue to rise as technology advances further into the 21st century.
Computer Science jobs are not just reserved for employees at Google or Microsoft. There are thousands of companies that are looking for qualified developers. These jobs are not just limited to a specific field either. There is a demand for software engineers at all levels of the corporate world.
2. Programming nurtures problem-solving skills, teamwork, and creativity skills
The world of programming is not just about writing lines of code. It's also about problem-solving, creativity, and collaboration–all skills students will continue to use in their future careers. By learning how to construct different programs using coding languages such as C++ or Java, these students better understand computers and how to better them.
It will also teach students how to think outside the box and develop creative solutions to solve problems that would otherwise be impossible for a human being alone. This is something that software engineers are expected to do every day at their job.
Good communication skills are also essential in programming, as programmers have to speak with their teammates to reach a common goal–creating the final product. Teaching programming does more than instilling knowledge on programming; it also helps students develop the required virtues while young.
3. Programming is learning when having fun
Programming is not just about sitting in a lecture hall and writing lines of code. Students can have fun while they are learning by creating their games or stories through basic programs taught in introductory courses.
Many programs teach students how to animate characters, create interactive games, or make a soundtrack as part of their curriculums. Students need to learn the fundamentals of these concepts to apply them in their future careers as programmers!
4. Programming is a universal language
Programming is a universal language that anyone can learn how to master with enough time and practice! Regardless of the student's prior knowledge in computer science, they will learn more about coding language through online resources or buying books at their local bookstore.
5. Programming improves career prospects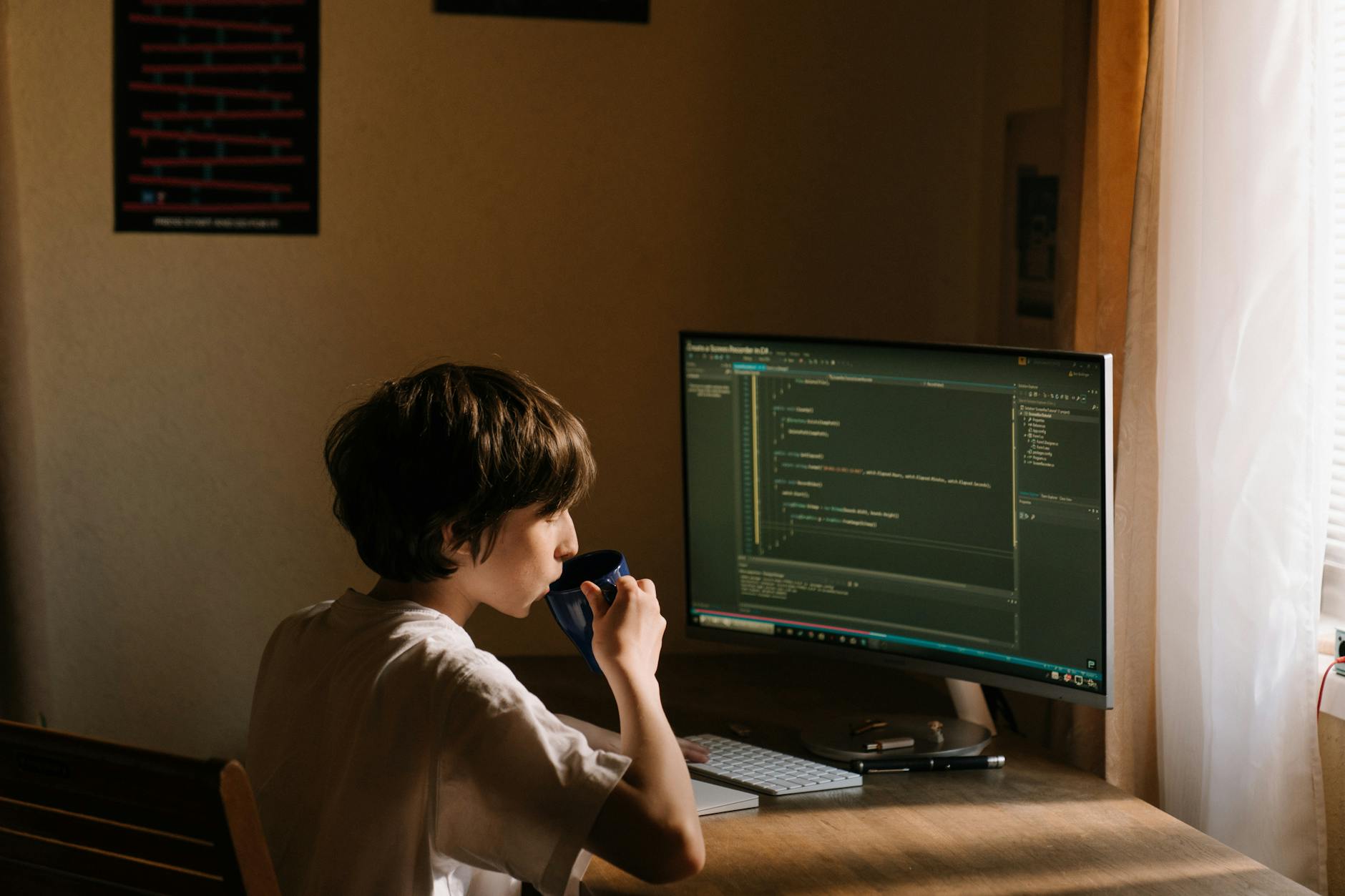 Students who acquire programming skills can get better jobs in the future. These newly trained computer science students can also create their startups or find employers to work for after graduation. Students who want a stable job right after high school can also find employment at Microsoft, Apple, or Google.
6. The future of our economy is dependent on the development and manufacturing of new technologies
Students who learn how to program at a young age will be able to make inventions that could change the nature of our society for years to come. These students will be the leaders who create new technologies that will open up countless opportunities for themselves and others.
There will be a high demand for people who know how to program computers effectively to figure out solutions to problems and create new products. Teaching programming to high school students now is a way of ensuring we never go short of programmers.
We believe that programming is a skill set for the future. It's not just about programming but also about communicating with other programmers in this universal language of code. Programming requires creativity and problem-solving skills, which are precious traits we want our students to have as they enter the workforce. Consider teaching your high schoolers some basics of coding or computer science today!
Author bio:  Mary Kate is a freelance writer who offers ghostwriting, copywriting and blogging services. She works closely with B2C and B2B businesses providing digital marketing content that gains social media attention and increases their search engine visibility.