Recently updated on October 25th, 2022 at 11:43 am
Slapping the word "digital" in front of anything creates an instant buzzword. However, that's not the case with digital health. 
You might ask someone what digital health means, and they can give you very different answers each time. If that person is a layman, then they might tell you it has to do with digital health apps, some healthcare professionals might point towards electronic medical records and state that is what digital health means. 
Well, the truth of the matter is that there's no simple and unified answer. While the current market has a plethora of different health gadgets, apps, and even full-blown platforms online in response to people's needs, there's no centralized or integrated digital methodology in the healthcare sector. 
If all of that sounds quite foreign to you, no worries. You've come to the right place. Keep on reading for our full breakdown of what is digital health, and why we should be giving it more attention. 
What Is Digital Health?
Let's start with the basics, and work our way up from there. 
In the simplest of terms, digital health is an umbrella term used to describe the concept of all technology used to improve the wellness and health of individuals, and communities. 
This terminology spans everything like health apps, ingestible sensors, wearable gadgets, electronic record keeping in hospitals, artificial intelligence, and much more. All of those are considered applications of the necessary digital transformation the healthcare sector really needs. 
The Uses and Benefits of Digital Healthcare
There's no escaping the fact that every single industry is getting more digitalized. With new software and hardware popping on the market -almost- daily, healthcare is definitely lagging in comparison to other sectors. 
Yet, there are still some applications and uses that you'll want to know, as well as why it's essential to have a deeper understanding of what digital health entails. After all, do you really want to miss out on great platforms like digital medicare, where you can signup for plans and fill in forms digitally? The answer is no. 
Here's what you need to know. 
1. It's More Than Using Mobile and Internet Technologies
Digital healthcare doesn't just span electronic-based health, it also includes advanced computer science algorithms and the applications of big data, where you can sort and analyze huge chunks of data in one go and get valuable insights into community and population health. 
Moreover, there is artificial intelligence (AI) uses in the sector, where you can set up a system that completes tasks usually reserved for human eyes and capabilities. For instance, there are AI systems that can be of immense help in automated decision-making.
There are other technologies like telemedicine and mobile applications that are now critical to people's health considering the current global pandemic and the limitation of movement for most people. 
2. It Can Boost the Sustainability and Response Time of Health Systems
With the increasing number of people living their lives with chronic conditions, as well as the increase in the average longevity of people's life expectancies, the healthcare system is facing more and more pressure to not crumble under the weight of the increasing workload.
By integrating more digital technologies into our traditional healthcare systems, we can benefit from a reduction in costs, improving accessibility to health services for underserved populations, and even improve the overarching quality of care provided. 
Furthermore, technology can truly boost people's ability to tap into the world of preventative healthcare. By adding remote monitoring wearables and devices, people will have the ability to better manage their own health, which will reduce the burden placed on health systems and automatically make them more sustainable. 
Looking at the variety of digital health innovations, specifically AI, we can tweak health systems to be more personalized, thus more effective. Whether it's detecting skin cancers rather early by assessing someone's moles and their formation, or indicating a person's predisposition to certain diseases, therefore recommending preventative measures.
All of these elements can truly transform the industry for the better. 
3. It Calls for Modification of the Traditional Roles of Healthcare Professionals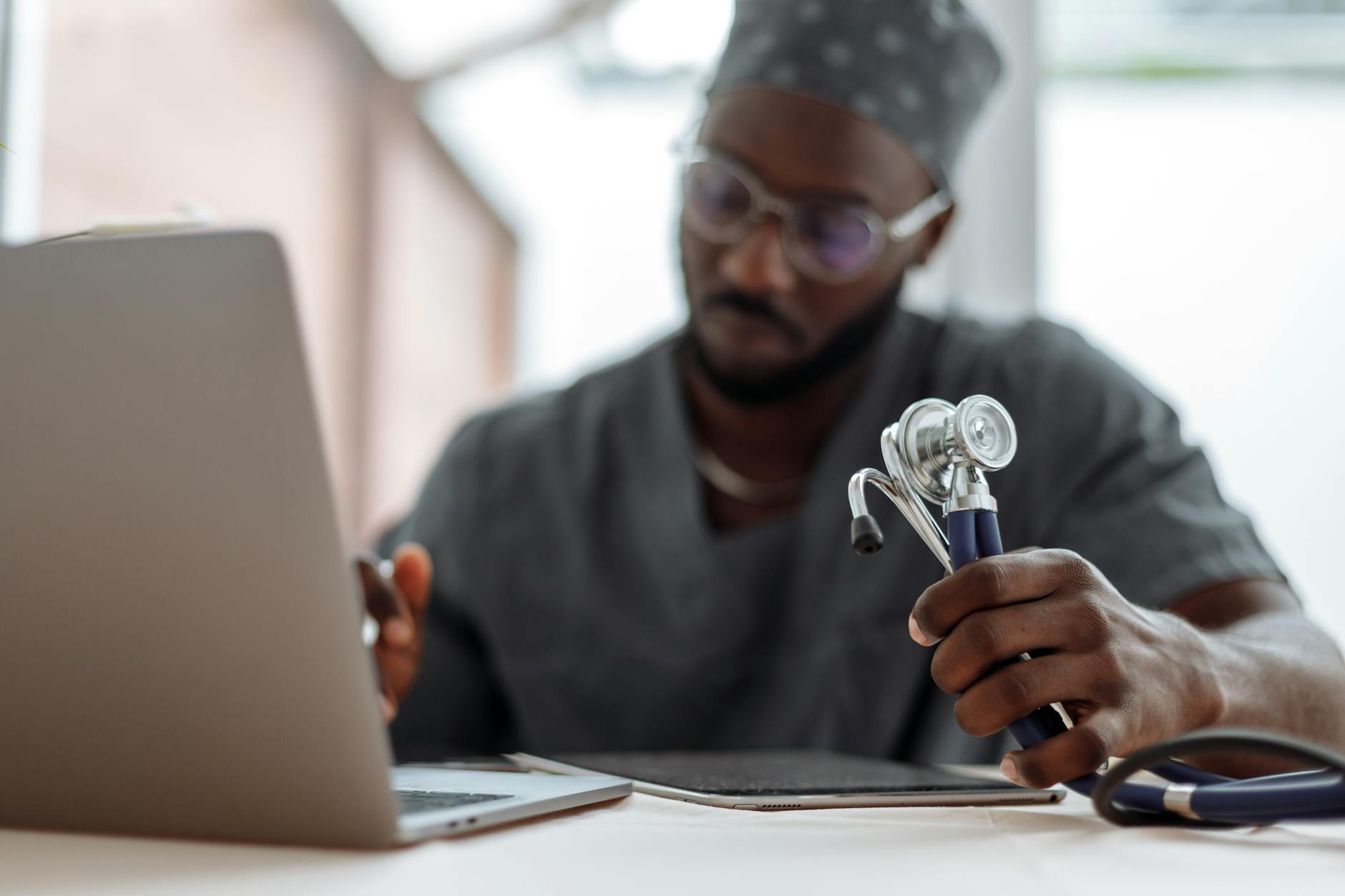 Once you've got a solid digital healthcare system running, patients will be able to receive the care they need without stepping foot into a clinic or a hospital. 
This will call for different skillsets and job requirements for healthcare professionals. For example, they'll need to get digital training on how to use new digital health tools, as well as guide their patients in understanding and using the available digital solutions to improve their health.
Besides, digital health systems can truly empower and boost patients' engagement in their own healthcare, basically making them the co-designer of their own health plan. Of course, to reach this level of shared decision-making between the patients and their healthcare providers, there needs to be a solid sense of transparency, trust, and partnership. 
Healthcare providers will need to get appropriate training on how to become both collaborators, guides, and advisors to their patients on their health journey. 
4. It Can Reduce Inequalities in the Healthcare System
Whether we're talking about underserved or remote populations, by establishing a high-quality system of telemedicine, people can get access to medical services in isolated areas that were originally either unavailable or not affordable. 
Not only is this applicable for practiced medicine, but it can also be applied for providing quality health information, therefore increasing the population's rates of health literacy, and promote healthy behaviors at the same time. 
Also, it can provide a safe space for patients with chronic diseases to connect, talk, and form support groups. All of these elements can drastically reduce the current inequalities in health. 
Understanding the Digital Health System
We know how overwhelming it can be to understand all the different branches and technologies all considered to belong to the concept of digital health. 
Yet, we hope our guide on what is digital health, in addition to the key facts and information you need to know about the field has provided a solid foundation of knowledge that can help you conduct additional research in the matter.