As the coronavirus (COVID-19) outbreak rages through the U.S. and the rest of the world, it further strengthens the challenge for public health. Even though multiple vaccines are set to go through mass distribution, the rollout is likely to happen at a gradual pace.
That's why it has become crucial to continue practicing safety measures such as social distancing, hand washing, and mask-wearing during this time.
These requirements equally apply to healthcare professionals and the general population alike, where both segments need to do their part to slow the spread of new cases.
That's where the use of personal protective equipment (PPE) comes in. By using PPE such as an N95 mask, you can protect yourself or your team while administering critical treatments to patients.
With that being said, the shortage of these masks can make it difficult for you to obtain them at a time of dire need. In such scenarios, you may consider alternatives such as KN95 that come with their own nuances.
To help you determine exactly where to buy N95 masks and whether or not to opt for a substitute, here's a lowdown on this critical PPE and the most reliable places to acquire it.
How Does the N95 Mask Work?
N95 masks are filtering facepiece respirators (FFR) that are used to filter the air from pollutants. Since these are particulate FFRs, they block harmful particles that are found in dust, mists, and fumes. These masks are disposable, which means they are recommended for single-use only.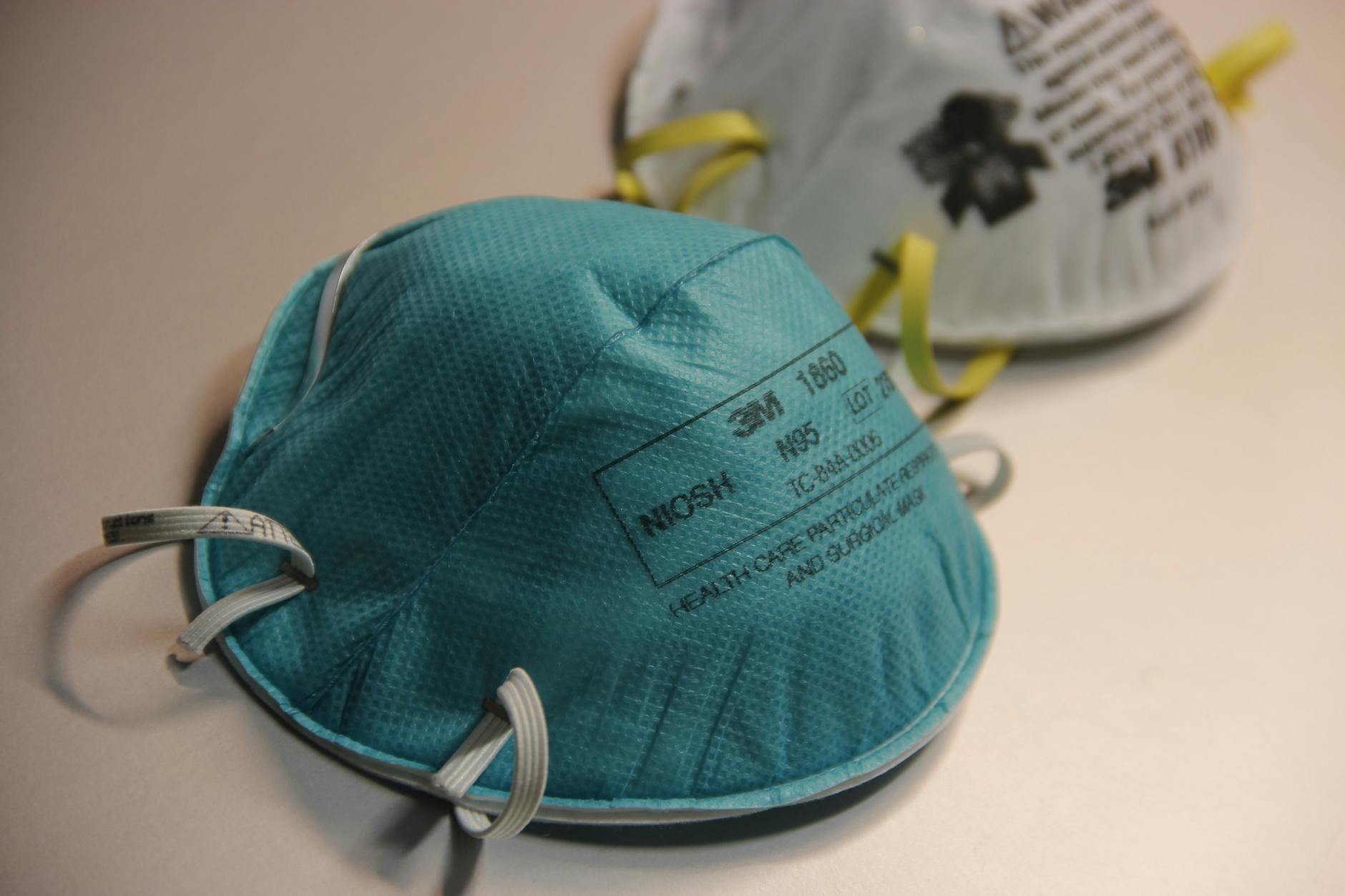 With their material, design, and overall structure, N95 respirators can block at least 95 percent of harmful airborne particles. That is where the "95" in their name comes from. But this distinction doesn't come that easy.
These masks have to pass stringent tests from U.S. agencies such as the National Institute for Occupational Safety and Health (NIOSH) and the Food and Drug Administration (FDA) before they are authorized to be sold through distinct suppliers. 
While the N95 FFR uses distinct and layered synthetic material such as polypropylene, one of its most effective protection mechanisms comes from its design itself.
Since the mask is professionally-fitted and built to create a seal around the wearer's face, it blocks out any pollutants from entering the wearer's respiratory system. This makes it an effective protection device in settings that are ridden with dust or virus particles. 
What Makes It So Popular During COVID-19?
COVID-19 is mainly spread through person to person transmission. Whenever an infected individual talks, breaths, or coughs, they can release respiratory droplets into the air. If any healthy individual catches them through their eyes, nose, or mouth, they run the risk of getting infected by the disease. 
During the novel coronavirus outbreak, the N95 FFR comes in quite useful due to its ability to filter the virus that causes COVID-19. Since the virus latches onto different particles such as respiratory droplets, the N95 mask remains effective in blocking out these pollutants with high efficiency. 
By wearing the mask, healthcare workers can reduce their risk of catching the novel coronavirus. This is especially true for COVID-19 treatment settings, where the environment of the treatment room is ridden with the virus.
When paired with other PPE such as safety goggles, you or your healthcare team can ensure ample protection while continuing to care for infected patients. That's why suppliers such as Source Ortho have a sufficient supply of NIOSH-approved N95 face masks in place during the pandemic. 
What's the Difference Between N95 vs. KN95 Masks?
Since the N95 FFR is the only U.S. approved mask of its kind, it was highly sought after by professionals in different industries even before the pandemic. These segments include but are not limited to the healthcare and construction sectors. 
During COVID-19, the N95 respirator has become a necessity for healthcare workers who are either battling on the frontlines of the pandemic or providing necessary care to other patients. Due to high demand, finding this mask from regular vendors has also turned into a massive challenge. 
That's where alternatives such as KN95 come in. These masks perform the same function as an N95 FFR. However, their efficacy is monitored by Chinese authorities instead of U.S. NIOSH. With that being said, seeing the shortage of the N95 mask during the pandemic, the Centers for Disease Control and Prevention (CDC) as well as the FDA has approved their usage in COVID-19 treatment settings.
Another difference that sets N95 masks apart from KN95 FFRs is their strap design. While N95 uses two headbands that are wrapped over the back of the wearer's head, some KN95 models use the earloop design. Since the headband design offers slightly better protection, the CDC recommends that you use KN95 masks with that design feature when possible. 
Where Can You Buy N95 Masks Easily? 
Now that you know about the functions of N95 masks, their critical usage during COVID-19, and their comparison with KN95 FFRs, it will be easier for you to understand why searching for these masks is crucial for you and your healthcare team's well-being. 
As a result, learning about the places where you can buy N95 FFRs would also come as a more natural step than an overwhelming task.
1. Specialized Online Stores
Online stores that deal in medical supplies or PPE are your most relevant option to obtain your N95 masks. These platforms, such as Source Ortho allow you to easily order your required supply of masks right from your computer or mobile screen. As a result, you can get your FFRs at your doorstep without having to make any physical trips. 
2. Regular Local Pharmacies 
You can also look for N95 mask supply by visiting your local pharmacy. However, this can often turn into a futile attempt due to the general unavailability of these masks. With that, this method provides you with fast fulfillment. If you need your masks urgently, calling your nearest pharmacy and asking about their supply of N95 may help.
3. General Hardware Stores
Since N95 masks are utilized by construction workers just as much as healthcare professionals, they are also available at general hardware stores. However, the problem of a supply shortage that applies to pharmacy also stays true in this regard. That's why you need to make sure that you are calling the store before you break your physical distancing protocols to pick up these masks in person.
Keeping this information in mind lets you make an informed decision and helps you buy your required supply of masks on time. As a result, you can continue to reduce the risks for yourself and your healthcare team during the course of this pandemic.