Recently updated on June 17th, 2023 at 01:10 pm
Did you know that about 3 million dental implants are placed every year? Fixing a broken or damaged tooth improves not only dental health but self-esteem and confidence. A perfect smile makes you more likely to use it, and it can positively impact your personal or professional life.  
Because this procedure is so common, there are always new dental implant technologies to take advantage of. The dental implant industry and the minds behind it are always innovating ways to improve quality and longevity in implant products. 
If you're considering dental implant treatment or are curious about the new developments, read on. We'll be discussing the best new dental implant technology!
1. Digital Implant Design
One of the most important factors in a successful implant is bone stability and strength. Some bone loss will always occur after a dental implant, resulting in less bone stability. 
Because of this, dental experts have been trying to work out ways to avoid that previously unavoidable bone loss. Recently, new advances in dental implant technology are finally showing success. With computerized design and manufacturing, near-exact duplicates of the missing teeth can be implanted.
This is done by using digital impressions to scan the existing tooth and plan the entire dental implant procedure. They can design the final restoration and visualize how it will work within the jaw. Only after the design has been finalized will the procedure occur. 
Because the new implants are the same as the damaged tooth, the healing process is near symptom-free. 
2. Titanium Posts 
Previously, tooth implants were simple, smooth, and shallow. Changes in dental implant technology have resulted in new versions of titanium posts that are becoming the standard for dental implants. These posts are more stable and mimic the bone structure of natural teeth. 
This means that they are stronger and more durable. There's a low risk of breaking or chipping, and they won't wear down or get damaged from chewing and biting.
These titanium posts are also available at every dental supply store, making the latest implant technology not just stronger, but more affordable and easier to acquire. 
3. Antibacterial Coating
Dental implants are subject to erosion the same way natural teeth are! This is because dental implants are intended to mimic natural teeth visual, and are therefore made up of similar compounds.
Acidic food can damage not just your teeth, but your implants as well. This reduces the longevity of the implant and could lead to getting an implant replaced down the line. 
A new antibacterial coating is emerging as a breakthrough in the latest dental implant technology. It's not widely available yet, but it marks a new age for dental implants in which they can last longer and resist staining and damage. 
Experience New Dental Implant Technologies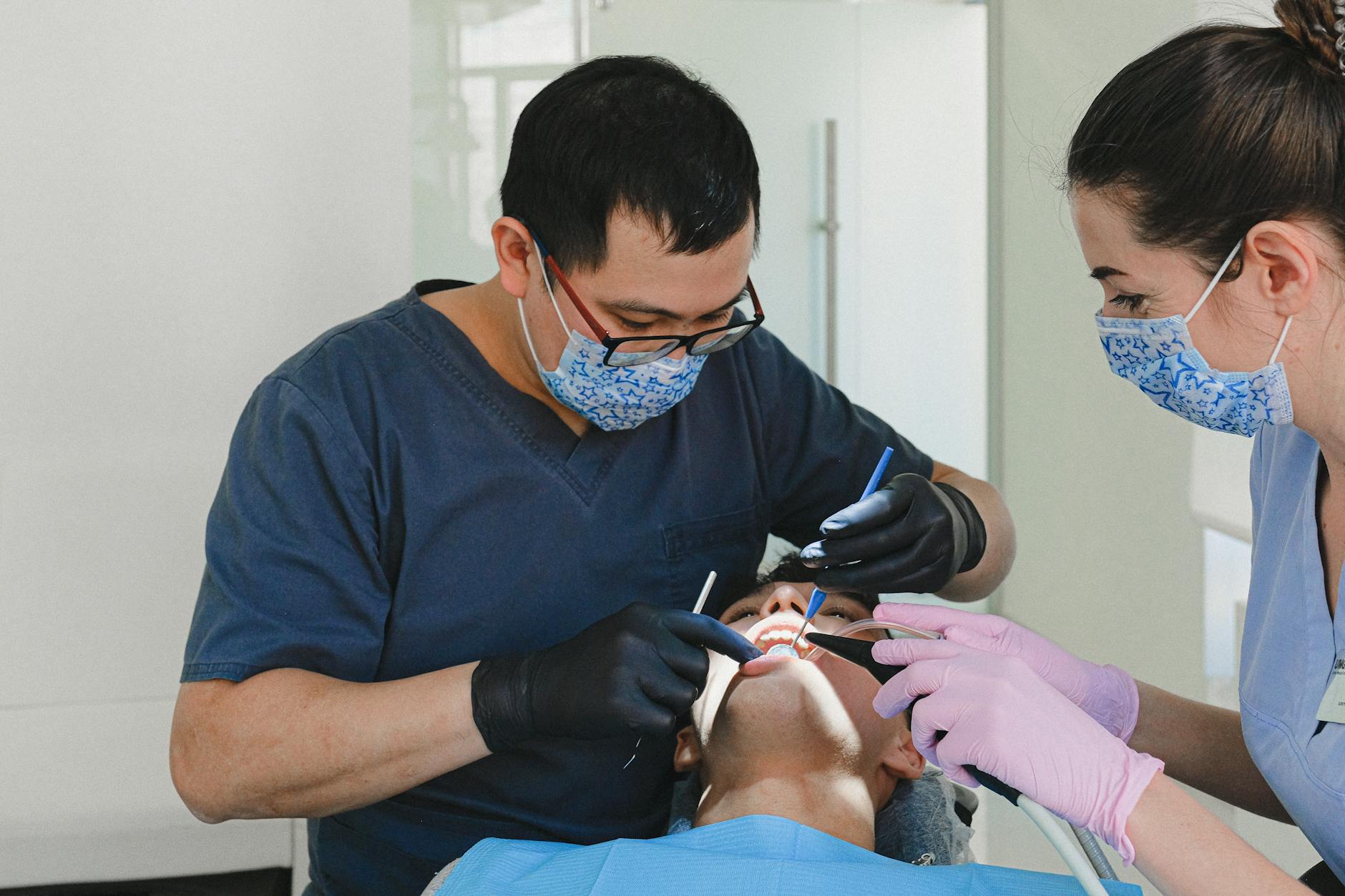 Hopefully, this article will have provided you with a good overview of the latest in dental implant technologies. The industry is always advancing, and new developments mean a better experience for patients and dentists alike. 
If you're looking for dentures in Salem or one near you, you may want to discuss dental implants with your dentists instead.
If you enjoyed this article, you're sure to enjoy our other content so check out our blog for more!