Recently updated on October 25th, 2022 at 11:33 am
Are you trying to improve your dental hygiene but aren't sure if you're missing something?
Since dental health is so important to how we all feel every single day, we've collected the top dental hygiene tips to give everyone a boost in cleaning their teeth the right way. Keep reading to learn more on how to get the most out of your oral hygiene routine!
1. Purchase ADA Approved Equipment
Healthy teeth begin with the right kind of tools. Whenever you go to buy a new toothbrush or a new mouthwash, always look for the American Dental Association's seal of approval. This organization is full of the best dentists in the country and you'll know you're always getting the highest quality with every purchase.
If you're uncertain about any of the tools you're using, make sure to get in contact with a professional, such as this family dentist. They'll help you with every question!
2. Replace Your Old Toothbrush
How long have you owned your current toothbrush? It's easy to keep using it since it looks fine at first, but when you compare it to a brand new toothbrush, the flaws are clear. Bent and worn-out bristles are not enough to keep up with a good dental hygiene routine.
That's why it's vital to switch out to a new toothbrush every three to four months. This gives your teeth the best treatment and helps you develop better dental hygiene habits.
3. Use Slow and Deliberate Brushing
Since we need to brush several times throughout the day, it feels like a chore we'd rather rush through. However, this isn't a good way to clean your teeth. Instead of brushing with fast and rough strokes, you need to brush carefully.
When you catch yourself trying to rush through the process, one of the best dental health tips is to slow down. Make sure each motion with the toothbrush has a purpose so that you're getting into all the hard-to-reach places. It's the best way to get the most out of each brushing!
4. Floss Every Single Day
When's the last time you flossed? Some of us only floss when something's stuck in our teeth. Most of us tend to skip this important step. 
To achieve healthy teeth, you need to floss every day after you brush. There are some places that even high-quality brushes can't reach. This is where flossing comes to save the day.
Take a look at your normal dental hygiene routine and try to add flossing onto the list. Flossing even a few times more than normal is a huge step towards stronger and healthier teeth!
These Dental Hygiene Tips Make a Big Difference in Your Overall Health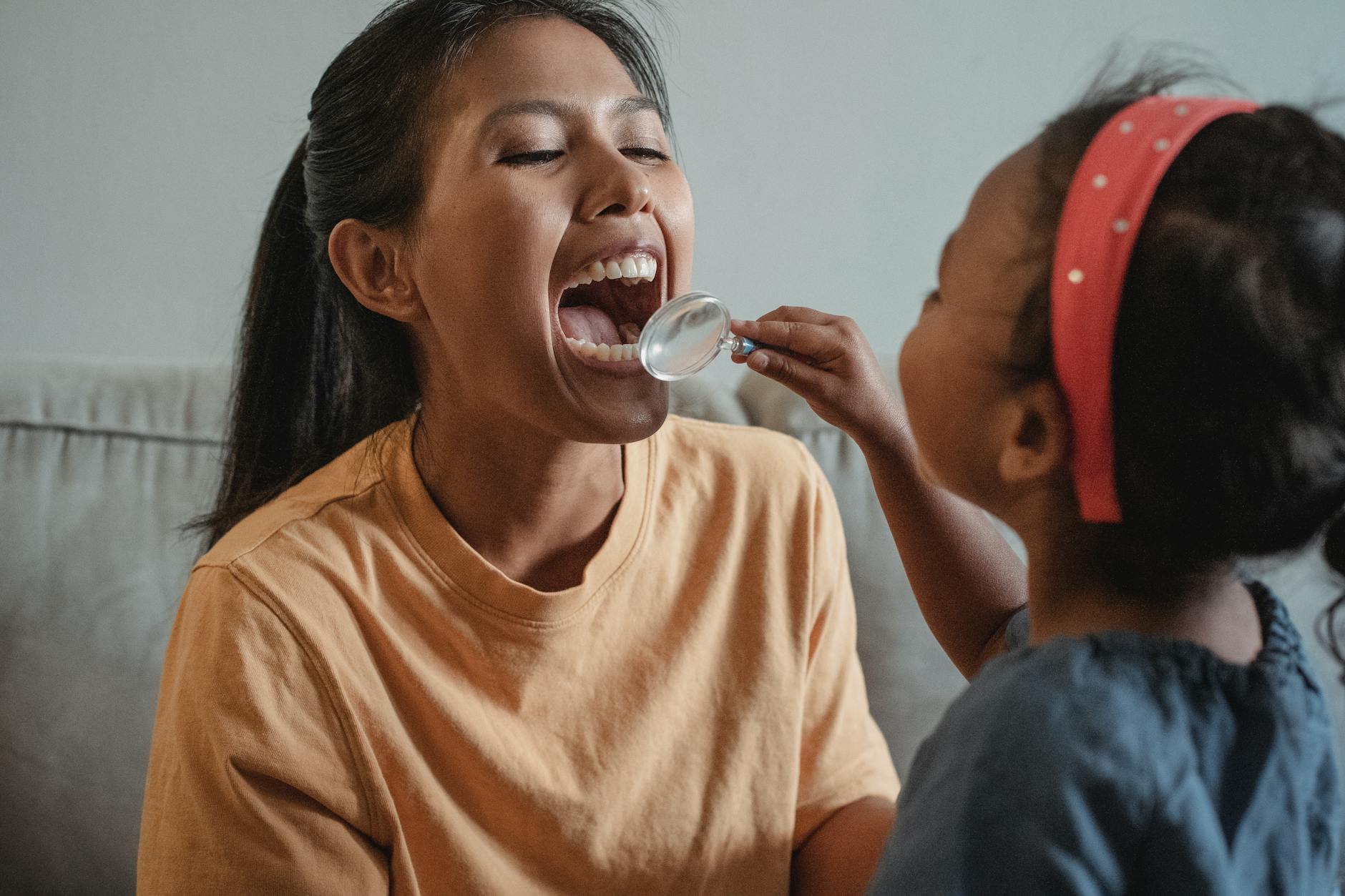 The best part about all of these dental hygiene tips is that none of them take much of a time commitment to complete. With only a few dedicated minutes every day, you'll have better dental health and stronger teeth.
This leads to improving your overall health, so it's a win-win situation!
If you're looking for even more ways to help your body thrive, make sure to check out the rest of our Health section!