Recently updated on April 27th, 2023 at 01:54 pm
Are you looking for an all-natural sweetener that can help support your weight loss goals? If so, then honey might be the answer that you've been searching for. Not only has this wonderful elixir been used as a traditional remedy throughout history, but modern studies have also mapped out its potential to increase our metabolic and digestive capacities.
So if you're curious about how this gorgeous golden treat can fuel your wellness regime – read on! In this blog post, we discuss the science behind mad honey and why it could help you shed a few pounds without compromising on taste or nutrition.
1. What is Mad Honey and How Does it Work
Mad honey is a type of honey that is not as sweet as other types. It is made from the nectar of flowers from certain types of rhododendron plants, which contain a neurotoxin called grayanotoxin. This toxin can cause hallucinations when consumed in large quantities.
In small amounts, however, mad honey is said to have medicinal properties that can benefit our health. It is believed to be a natural antibiotic, and anti-inflammatory agent, and can help with digestive issues. 
2. The Potential Benefits of Mad Honey for Weight Loss
Mad honey, also known as Himalayan honey or red honey, is a type of honey that is harvested by bees from the nectar of rhododendron flowers. This honey is known to contain grayanotoxins, which can cause temporary hallucinations and other health effects if consumed in large amounts. However, when consumed in moderation, mad honey may have potential benefits for weight loss.
The grayanotoxins in mad honey are believed to activate an enzyme in the body that breaks down fat cells and helps to regulate blood sugar levels. Additionally, mad honey contains natural antioxidants that can help to improve metabolism and increase energy levels. While the consumption of mad honey requires caution, further research into its potential benefits for weight loss is certainly warranted.
3. Safety Considerations for Taking Mad Honey
Mad honey, also known as grayanotoxin honey or deli bal, can provide some medicinal benefits. However, it is important to be aware of the risks associated with consuming it. This honey is made by bees that feed on rhododendron nectar which contains grayanotoxins. These toxins can cause nausea, vomiting, dizziness, and in more severe cases, heart problems and loss of consciousness.
It is crucial to carefully select your supplier and ensure that the honey is properly labeled and sourced. It is also important to consume it in small quantities and monitor how you feel when trying it for the first time. Safety should always come first when it comes to taking any kind of supplement, and mad honey is no exception.
4. Does Mad Honey Really Help You Lose Weight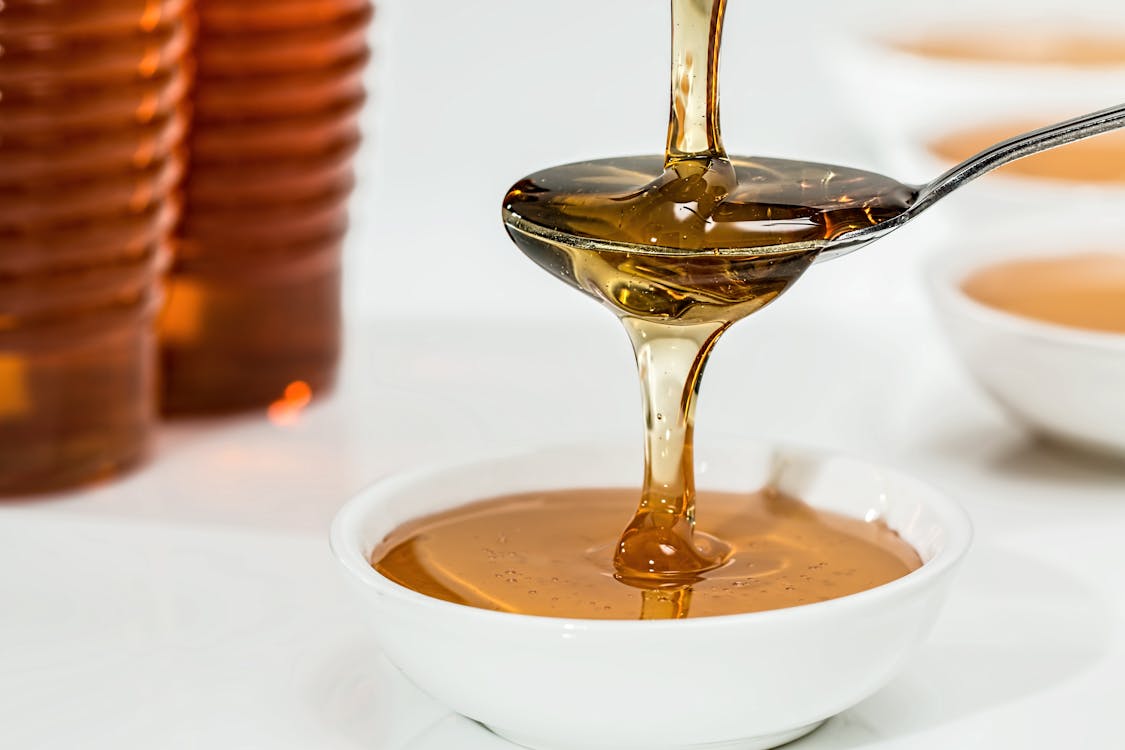 If you're looking to shed a few extra pounds, you may have heard of the supposed benefits of mad honey. This type of honey, derived from the nectar of rhododendron flowers, is said to have weight-loss properties. However, while some studies have suggested that mad honey may be effective in reducing body fat, the risks and potential side effects of taking it should not be overlooked.
Mad honey contains grayanotoxins, which can cause dizziness, vomiting, and even heart problems in high doses. It's always best to consult with a healthcare professional before incorporating any type of supplement into your weight-loss regimen.
5. Tips for Adding More of This Sweetener to Your Diet
For those with a sweet tooth, incorporating more natural sweeteners into their diet can be an appealing way to satisfy cravings without relying on processed sugars (as well as boosting overall health with natural sweeteners like CBD honey sticks). One such sweetener is Jasper, a nutrient-rich syrup made from the yacón plant. With its low glycemic index, Jasper is a great option for those looking to manage their blood sugar levels. Added bonus: it also contains prebiotic fiber, which can support gut health.
To add more Jasper to your diet, try drizzling it over yogurt, oatmeal, or pancakes for a touch of sweetness. You can even use it as a natural sweetener in your coffee or tea. By making simple swaps like these, you can indulge in a little sweetness guilt-free.
6. Alternatives to Mad Honey That Can Help with Weight Loss
Trying to shed some pounds? Mad honey, with its supposed weight-loss properties, might not be the safest option out there. Fortunately, there are plenty of other alternatives that can help you achieve your weight loss goals. For starters, you can try incorporating more fiber-rich foods into your diet, such as fruits, vegetables, whole grains, and nuts. Not only will this help you feel fuller for longer, but it can also improve your digestion and prevent constipation.
Additionally, staying hydrated by drinking plenty of water can also aid in weight loss by reducing your appetite and helping your body burn more calories. So, don't resort to risky remedies like mad honey – there are plenty of healthier options available for you to explore.
In conclusion, it is clear that mad honey is a sweetener that has many interesting properties. It can be used as an alternative to sugar, or added as a supplemental ingredient in a diet meant to promote weight loss. While there are potential benefits and dangers associated with consuming this honey, the most important factor lies in one's own safety and understanding of what they are ingesting.
Just like any other new addition to your diet, it is best to do your research and make sure that you understand the consequences of what you are eating before taking it on board. With the right knowledge, mad honey could be an incredibly useful tool for those looking to help speed up their weight loss journey.
However, there are also numerous alternatives out there that offer similar benefits should you not feel comfortable going down this route – so be sure to consider all options before making your decision!