Nail salon and other small service businesses were hit hard by the government shutdown for the COVID-19 pandemic. While we try to figure out whether locking down saved lives, one thing is certain: it killed small businesses.
Most jurisdictions in the US forced nail salons and other businesses to shut their doors for months. Now, many states still require these businesses to limit their capacity, sometimes to 25% or fewer customers than under normal circumstances. For these reasons, it is extremely important for you to promote your nail salon to regain your customers.
People have been engaging in self-care at home for months, often doing their own nails. So, you need to show them how you can provide value beyond what they might otherwise do on their own, or with a competitor. To do this, you need to promote the benefits of hiring your services. Try these ten ideas to increase revenues for your nail salon. They could mean the difference between a healthy end to the year or shutting your doors for good.
1. Hand Out Flyers
An easy way to get started is by handing out flyers on the street. Don't just put information about your company on the flyer as it won't drive people to visit your salon. Instead, include a promotion, or several promotions. For example, you could hand out a flyer with four coupons, each good for a different week during the month.
This gives people incentive not just to use the promotion once, but to use one of them every week during the month. Hopefully, after their fourth visit, they'll be sold on your amazing service and they'll continue to be a loyal customer.
2. Reward Loyal Customers
Any talented marketing professional will tell you that it's far more expensive to acquire a new customer than to retain an existing customer. The easiest way to keep a customer coming back is by rewarding them for their loyalty. You can do this in any number of ways. An easy way to get started is by printing out a stack of loyalty cards. Stamp it every time your customer comes back, and after they've earned ten stamps, give them a free nail treatment.
A lesser-known promotional idea is to start a referral program. Reward your loyal customers whenever they refer new business to you. Just tell them to let their friends know to mention their name to you when they come in for a treatment. Then, give your loyal customer a free treatment as a thank-you. You can formalize this further, but this is a simple way to get started. Additionally, make sure you always provide a great service to your customers. People don't just stay loyal because of the incentives. They do so because they like your service, and they like you.
3. Ask for Reviews by Email or Text
If you've got loyal customers, then chances are, you're doing a good job. Now is the time to ask them for help. It doesn't take much effort to write an online review. But, most people won't do it unless they've been asked. So, ask them! You can do this in-person, by email, or by text message. If you do send emails and text messages, make sure you include a link to make it easier for them to upload their reviews.
4. Cross-Promote Related Businesses
Are you on friendly terms with a local hair salon? What about the dry cleaner down the block who serves other people in your community? Reach out to your neighboring small businesses and do some cross-promotion. You'll find that life doesn't have to be a zero-sum game. Instead, you can collaborate with others so that everybody wins.
An easy way to do this is by handing out coupons to your customers. When you finish a nail service, give your customer a coupon for your partner down the street, and ask them to do the same for you. Even better, visit your local Chamber of Commerce or some networking groups, and make new connections. You'll train your customers to support your entire network and everybody will gain, including the customer who gets to enjoy amazing discounts and upgrades.
5. Run Promotions on Social Media
You don't need to keep your promotions in-store or on the street. You can run them online! If you don't already have profiles on Facebook, Instagram, Twitter, Pinterest, and other social media platforms, then get them online right away. Start posting on a weekly or daily basis, and include promotions to get people in the door.
Here's a little-known secret: don't publish the same content and promotions on every platform. If you offer different promos on your Facebook and Instagram profiles, for example, you might find that some of your followers will be more likely to follow you across all of your social media platforms.
6. Post Your Best Work on Social Media
You do great work, so show it off! Ask your customers for permission to take pictures of their nails, and post them on Facebook, Instagram, and Pinterest. Add a bit of storytelling to give the context of the picture. You want your visitors to imagine themselves getting the same treatments in your nail salon. Next time your customer comes into your store, show them the posts and ask them to share with friends.
Even better, ask your customers if you can tag them in your posts, to make sharing even easier. If you're feeling ambitious, then figure out who the local Instagram stars are in your area, and invite them to your shop. Offer them free treatments in exchange for promoting your shop on their profiles. You'd be surprised how many people say yes to this inexpensive form of advertising.
7. Build a Website
Many of your customers will be content with viewing your content on social media. But many others will prefer to go to an actual website. They will feel more of a sense of legitimacy if you've put the effort into developing a website with good content and easy ways to contact you.
The good news is that websites don't have to be expensive. You can read some shared hosting reviews to find a company to host your website. Then, buy a domain name, install a simple WordPress website, pick a theme and add some content.
8. Reach out to Local Newspapers
Once you've got your website built, it's time to promote your company in the local papers. Do some research to figure out what sorts of stories resonate with the writers in your area.
People always love a story of overcoming adversity, for example. If you were able to turn your nail salon business around by following these tips, then tell that story. It will give other small businesses in your area hope, and it will inspire people to shop locally.
9. Buy Advertising on Facebook and Google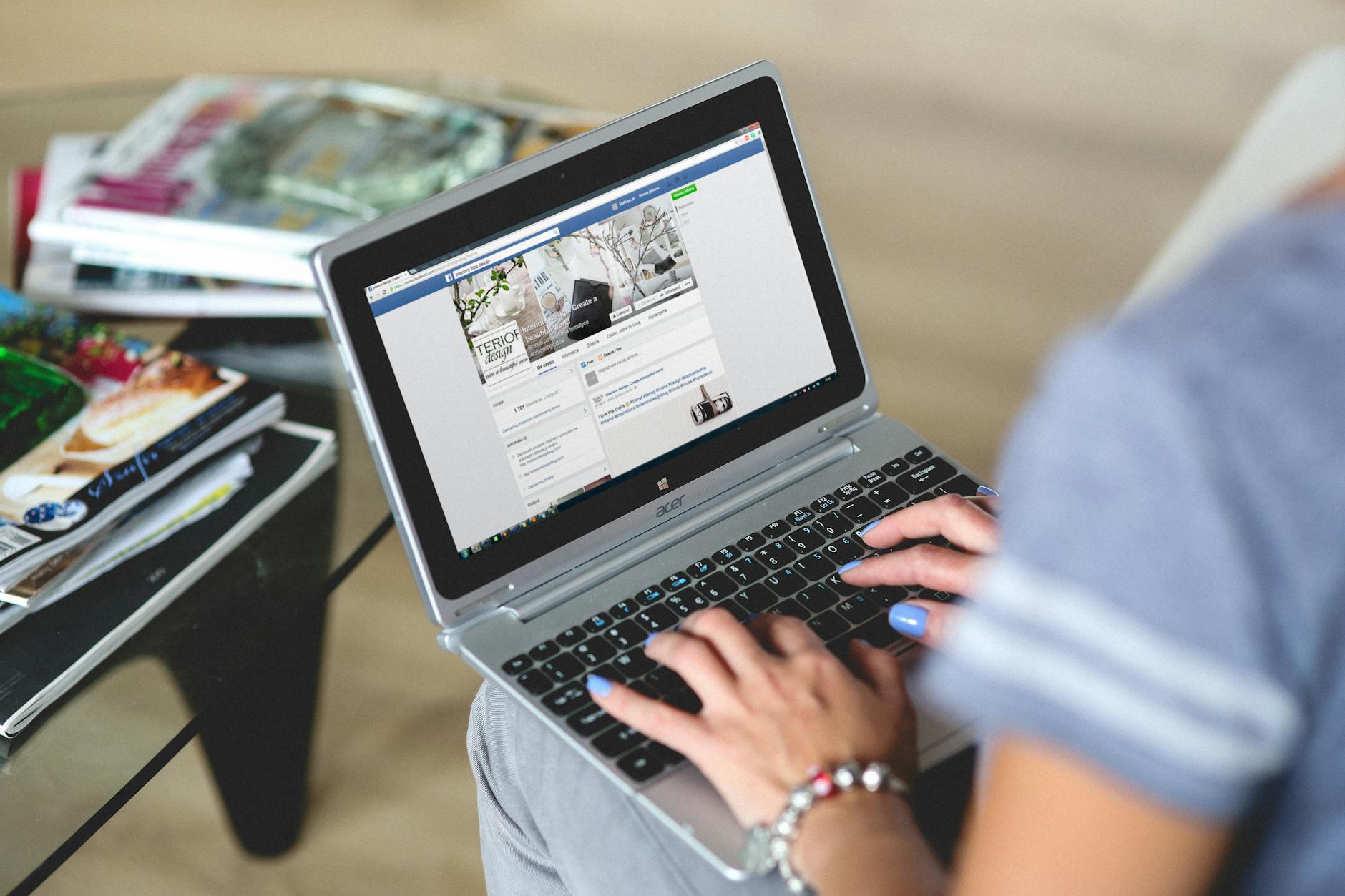 Spend a little money on online advertising. You can put up pay-per-click ads on Google when people search keywords like "nail salon near me." You can also put banner ads up on Facebook to drive traffic to your website and Facebook profile. When you put up posts on your Facebook account, "boost" them with a few dollars to get more eyeballs on your content.
You can run your Instagram ads using the Facebook interface, and you can find other places to advertise, too. Just make sure you track results in order to measure whether you're getting a Return on Ad Spend, or ROAS.
10. Offer Unique Services
When in doubt, try to differentiate your business from your competitors. Figure out what you can do that nobody else is doing. What's the latest trend with nails? What can you do differently than everyone else? Figure that out, and you've got a formula for success.
Get to Work
Did you like some of these tips? If so, then it's time to get to work. Launch your website, and promote your social media profiles. Don't think of this as a sprint. Think of it as a marathon, and over time, you'll look back at all of the growth that came from your hard work.