Recently updated on November 16th, 2022 at 10:52 am
You might find yourself juggling a million things simultaneously and feeling exhausted. Life can get hectic, but that doesn't mean there is no time to slow down. Free time is a beautiful thing. Whether relaxing in a hammock, doing something active and fun, or simply laying around the bed watching a movie, free time allows you to do whatever you want.
Here are 11 things you can do in your free time to help you manage stress better, stay healthy, and stay productive.
What can you do in your free time?
Are you overworked and under-inspired? It happens to everyone, but the things below can make a difference:
1. Read
Spending time reading a good book, even just for five minutes or an hour, is the perfect way to unwind and immensely benefit your mind and body. It might seem like a chore, but it's the perfect thing to do when you have some free time on your hands. Books can keep your mind active. 
2. Make Crafts
Whether you're looking to make something special for someone or just want to try a new craft, tiny tree houses are perfect. Here you'll find tons of free and affordable ways to create everything from unique gifts and decorations to original pieces of artwork or focal points for your home. There's something for everyone to do with step-by-step instructions and fun projects that take minutes to finish.
3. Go For A Walk
Walking is good for your mind, body, and soul. It can be the perfect way to clear your head and release some stress while also helping you shed a few extra pounds.
4. Exercise
Whether you don't have time for exercise, making time for it is important. When you exercise, your body works to improve its overall health and help you sleep better at night.  
You will feel much more energized and ready to face whatever comes next, rather than when you end up feeling sluggish for the rest of the day. Exercising even just a little bit can make a big difference in your daily routine.
5. Meditate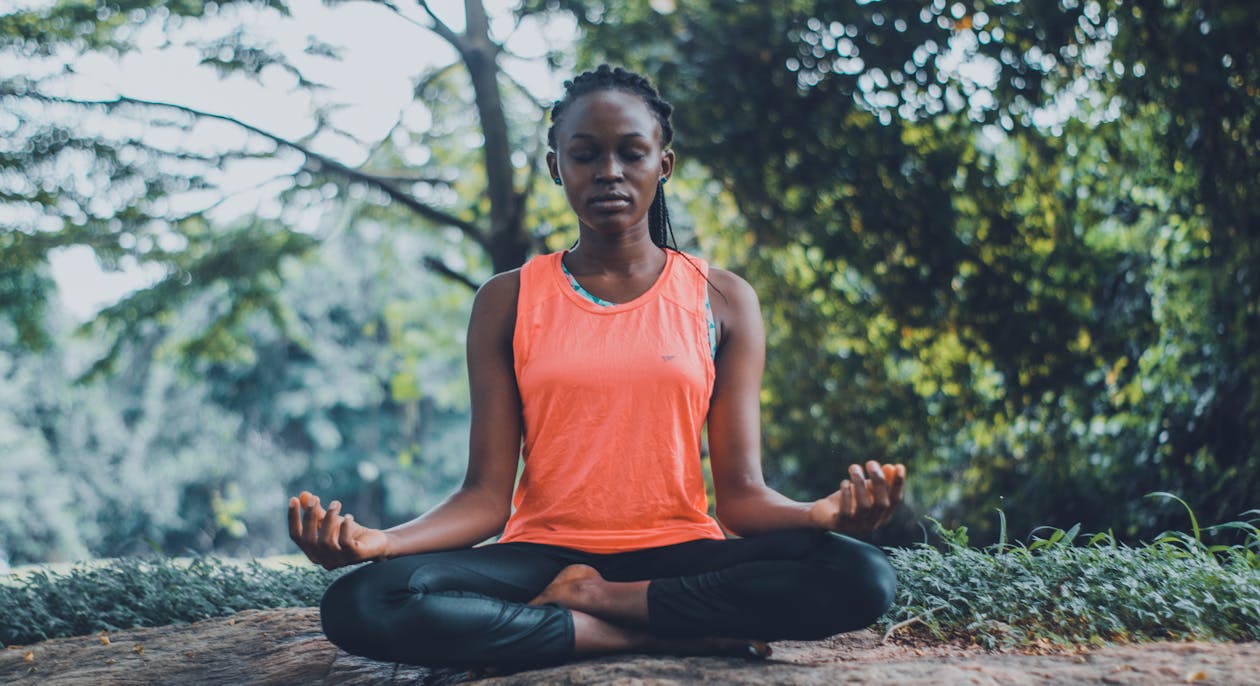 Being relaxed and peaceful daily is a great way to keep you mentally fit and healthy. If your mind cannot be empty, how can you focus? So, meditation could be the right solution if you need something that will help you relax and clear your mind.
6. Watch A Movie
Watching movies is one of the most popular forms of entertainment. It offers an opportunity to get away from everyday life and relax at home. 
7. Journaling
Journaling is the best way to express your thoughts on paper. While writing, you can feel less alone, look at past mistakes with objectivity, and take time to reflect on what happened or who you have become. 
It is also an important tool for self-improvement and personal development. It can provide a space for digesting your experience, thoughts, and feelings instead of bottling them up inside. 
8. Learn New Hobbies
Even if you're busy, you don't have to resist the urge to try new things. The key is to think about the things you might like to try. It could be a new hobby, learning a new skill, or experiencing something that has never been done before. When you get into a rhythm, it's easier to continue doing activities that interest you.
9. Try Baking
Time spent on kitchen chores can be productive. Bake yourself a new favorite treat. It doesn't matter how long you've been baking before or if you're a total kitchen novice. 
Do you want to make something new or try fresh ingredients on your tastebuds? If so, go pick up a cookbook, learn baking courses, or head to your favorite food blog to find an appealing recipe.
10. Reconnect With Friends
Get some quality time with a friend, or treat yourself. Coffee dates are the perfect way to enjoy spontaneous conversations and share stories of the past, whether it's a recent experience or a funny story you tell every day. It can be nerve-racking to spend time alone with someone new – but stick to this advice, and you'll find it seamless.
11. Gardening
Gardening is a great stress reliever. You can take care of this activity at home and make it a lot more interesting by decorating it with flowers and other knick knacks in the market. Additionally, it improves the air quality around your home, helps reduce greenhouse gas emissions, provides food and income, and creates a more enjoyable space for you.
Why do you need free time?
Your time is your most valuable resource. Sometimes you need to fit in some personal priorities with the demands of your job, family, and friends. 
Are you trying to accomplish something important? You could be taking some classes at a new school, simply recovering from an illness, or having a hard week at work. Fortunately, having some free time for yourself may help you get back on track.
Investing in your leisure is a way to relieve stress and feel good about yourself. It also helps you identify new interests that you are passionate about and remind you why you fall in love with them. New experiences will help ward off boredom and ensure you never get stuck in a rut or too comfortable with your routine.
Free time is the magical moment between these obligations where you can breathe and relax. You deserve downtime after the hustle of everyday life.
Conclusion
If you're struggling to balance your work and life, it's important to carve out some time for yourself every day. Freeing up some time gives you peace of mind, reduces stress, and helps you recharge.