Recently updated on October 25th, 2022 at 11:42 am
If you're close friends with the snooze button on your alarm clock, the thought of waking up early in the morning might be difficult to handle. But there are benefits of waking up early that most of us miss out on when we choose to sleep in those extra five minutes, and finding out how you can get it done without feeling tired can actually be pretty life-changing.
From finding a hybrid mattress that leaves you sleeping just right, to ensuring you're getting a consistent bedtime routine, there are many ways you can reap the benefits of waking up early. Learn just how here: 
Why Do We Like Sleeping In?
Despite the many benefits of waking up early, one of the main reasons we struggle with getting out of bed on time is due to our natural circadian rhythm. When our circadian rhythm is off balance, or we aren't regulating the number of hours we sleep every night, the body begins to get confused, causing irregular amounts of sleep. 
If you're looking to get the right amount of sleep, therefore, one of the most important things you can do for yourself is ensuring you're setting a bedtime that you can stick to on both weekdays and weekends. 
What Are The Benefits Of Waking Up Early? 
There are many benefits of waking up early in the morning to start your day, and some of them are truly life-changing. These include: 
#1 – You'll Have Time For A Full Breakfast
They say breakfast is the most important meal of the day for a reason. A good breakfast helps fuel the brain, which enables you to make healthier choices and maintain higher levels of productivity throughout the day. 
Eating healthier foods can also help you maintain a general level of fitness and wellness. When you're sleep-deprived or choose to skip breakfast altogether, the hormones that regulate emotions of hunger in your body tend to start getting irregular, often resulting in a spike of energy, sudden crashes, and unwanted weight gain. 
#2 – Allows You To Exercise First Thing In The Morning
Making time for exercise in the morning is another way to supercharge your productivity throughout the day. Working out in the morning ensures you're setting aside some time each morning with the intention of staying fit while remaining uninterrupted during your day to get other work done.
Exercise helps you regulate your mood, keep your energy levels high, and improves focus, as well as physical health. One of the main benefits of waking up early in the morning is that it creates time in the day that is solely your own, enabling you to make use of free, uninterrupted time to get into a flow state. This is why waking up early is especially useful if you're a parent, and you struggle to find alone time. 
#3 – Allows You To Get A Headstart On Traffic
Do you drive straight into morning traffic every time you get up and head out for work in the morning? Waking up early allows you to beat the morning rush. This might not seem like a big change to your daily routine, but numerous studies have shown that reduced commute time is one of the biggest indicators of happiness and energy in a person.
Being able to get a headstart on work or allowing yourself that little extra time in order to properly accomplish everything you need done for the day by planning ahead. When you set intentions for your day, you're going to find it a lot easier in general to get things done. 
The Importance Of A Proper Sleep Set Up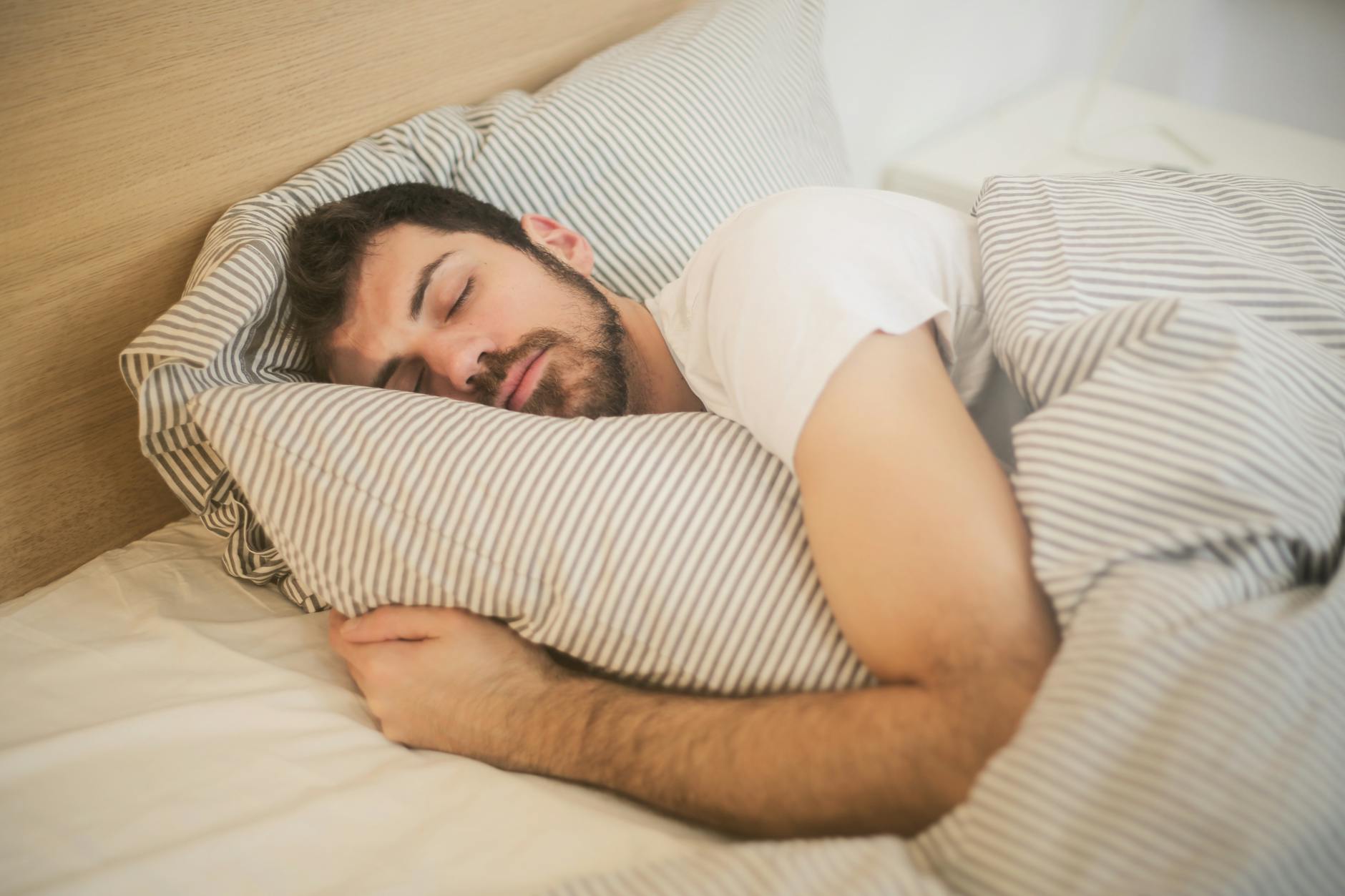 Now that you see just how many benefits of waking up early there are, it's well worth thinking about how you're going to plan for this more efficiently moving forward. 
Whether you're thinking of investing in a hybrid mattress for better pressure relief, or you just want to know the optimum temperature for a bedroom, here are some top tips that will make getting out of bed in the morning a lot easier: 
1. Finding the right hybrid mattress for your sleep
One of the main benefits of waking up early is that you're going to have a lot more energy throughout the day, but this won't work if you find yourself waking up with muscle aches and pains. 
Investing in a hybrid mattress for your sleep will allow you to experience better amounts of pressure-relief as you're sleeping. Hybrid mattresses are also going to help you when you're trying to achieve sleep that has advanced edge support, making getting in and out of bed a lot easier, especially if you struggle with chronic pain to begin with. 
How do you find the best hybrid mattress for your rest? The best hybrid mattress companies are going to allow you to trial their product without having you worry about returning it anytime soon. 
Moreover, high-quality hybrid mattresses are also going to have independently certified materials and transparent production processes so that you're able to work towards something more consistently when you sleep. 
2. Getting the ambiance of your bedroom just right:
Another key factor to take into consideration as you're decorating your bedroom is ambiance. Use warm lighting, and keep the temperature of your room so you spend a minimal amount of time tossing and turning in your bed. 
The ideal temperature for your bedroom sits at about  60 to 67 degrees Fahrenheit. A cooler, comfier room allows you to spend less time tossing and turning in bed and allows you to fall asleep quickly with ease. 
From finding yourself more energized in the morning to feeling like you're getting more done in the day, there are many benefits of waking up early that make it well worth the effort. Once you set a proper bedtime, you're going to find the process a lot easier than you expect, and you'll end up with better rest than you've experienced before you know it.