Professional dental whitening treatment has never advanced so quickly, nor has the price of it ever been so reasonable. More people than ever are wanting the perfectly white 'Hollywood smile' and this is achievable at your dentist, and sometimes from home. However, not all at-home remedies are safe or effective, so it's key that you know what is safe enough to put on your teeth. 
1. Types of teeth whitening
There are two different types of teeth whitening, depending on how deep you want the colour to penetrate into your teeth. 
First, there is intrinsic whitening, which uses the whitening agent peroxide to bleach the enamel of your teeth. Then there is extrinsic whitening, which involves using mild abrasives to get rid of any stains which may be sitting on the outer surface of your teeth. This type of whitening doesn't actually whiten with bleach, instead it simply just reveals the natural colour underneath the stains. 
2. Try a whitening toothpaste
Whitening toothpaste targets the enamel and uses many different methods to remove any staining which may be making the surface of the teeth seem more yellow. The good news is that whitening toothpaste is safe as it must adhere to extremely strict EU health rules. The best whitening toothpaste on the market is probably the Pearl Drops strong polished white toothpaste. 
3. Invest in a good electric toothbrush
An electric toothbrush is renowned for being better than a manual brush when it comes to getting your teeth as clean as they possibly can be. Oscillating electric brushes also tend to be better than sonic power toothbrushes too. Although they may be more expensive to purchase than a manual toothbrush, it's important to invest in your dental hygiene routine. Once you've bought an electric toothbrush, you will only need to change the head and charge it, the body of the brush itself will last for years. 
4. Speak to your dentist about professional whitening treatment
The only way to guarantee safe whitening treatment is by going to your local dentist. If you are wanting to see immediate results from your whitening service, then professional whitening is probably the best option for you. Drugstore whitening products cannot offer you the kind of deep bleaching service that a dentist will be able to offer you. 
Sometimes the whitening will be done in the dentist's office, or sometimes the dentist will fit you retainers to wear at home, with the whitening gel in. There are many benefits to getting your teeth whitened by a professional, for example, this process is extremely quick as it only takes around an hour for whitening to be completed. 
5. Baking soda toothpaste can work well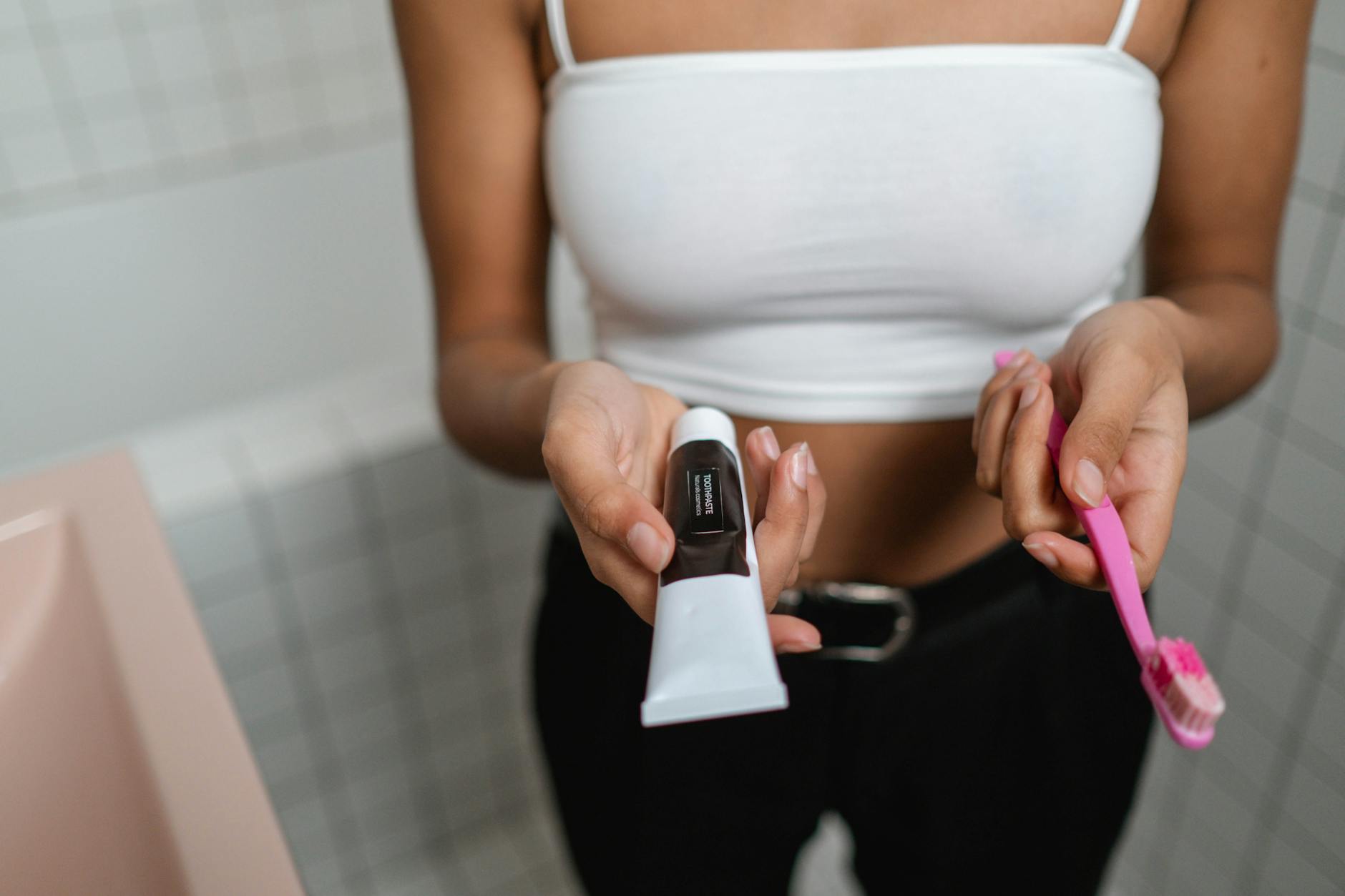 Baking soda can be a good home remedy for getting rid of the yellow in your teeth. There are some kinds of toothpaste available on the market that already have baking soda in them, but if you'd prefer to do it at home, here are some simple steps you can follow:
All you need is 1 teaspoon of baking soda, and 2 teaspoons of water

Mix these two ingredients together 

Dip your toothbrush into this paste, and continue to brush your teeth as you usually would
6. Don't skip your dentist appointments
Your dentist is the best person to advise you on any treatments that you may be wanting. Make sure that you're booked in for a dentist appointment every six months. This is so your dentist can pick up on or monitor anything which may be going on inside of your mouth. Your dentist will also remove any plaque which has built up in between your teeth, which minimizes the risk of tooth decay. 
If you're currently looking for a dental expert, you can check out this dentist in Melbourne.
7. Practice good oral hygiene
The easiest way to achieve white teeth from home is to just practice good dental hygiene. Brushing, flossing and using mouthwash regularly will all contribute towards keeping your teeth white, and healthy. Everyone's teeth will naturally yellow over time – it's natural. But to prevent over-yellowing, establishing a good routine is key. Look after your teeth like you would any other part of your body. A healthy smile will make you feel more confident, and will therefore benefit you in the long run.