Your baby has just cut a tooth or turned one, so it's time to schedule a children's dentist appointment. You know oral care is important, but what is a children's dentist and what do they do?
Whether you have a fear of the dentist yourself or are just apprehensive about your child's first visit, we'll go over the basics to prepare you and your child.
What Is a Children's Dentist?
A children's dentist (or pediatric dentist) is a dentist who has specialized in treating children. They know the unique problems associated with children's teeth, and they are aware of the common fear children have for the dentist. They combat that fear with a fun office environment, compassionate staff, quick appointments, and lots of patience.
A pediatric dentist offers three main services: preventative care, oral assessments, and treatment.
1. Preventative Care
Pediatric dentists never want to put a child through a cavity filling. Preventative care–like a thorough cleaning of your child's mouth- will give your child an advantage. They may also finish cleaning with fluoride varnish or sealant. This provides an extra layer of protection over the teeth to prevent cavities according to this dentist in Mathews.
Patient education is a huge part of cavity prevention. Your child's dentist will provide advice and information for you as a parent to ensure your child is brushing the correct way twice a day.
2. Oral Health Exam and Assessment
After your child's teeth have been cleaned by the hygienist, they will take x-rays for the pediatric dentist to review. These x-rays will give better insight into the health of each tooth and reveal any cavities or teeth more prone to cavities.
The pediatric dentist will come in after the cleaning and x-rays have taken place to perform an examination of your child's mouth. They will count the teeth, check the gums, check your child's bite (to determine if they have an overbite or underbite), and go over the x-rays with you.
When they have thoroughly assessed the oral health of your child, the dentist will explain to you anything they see that is troubling or may cause problems as your child grows.
3. Dental Treatment and Repair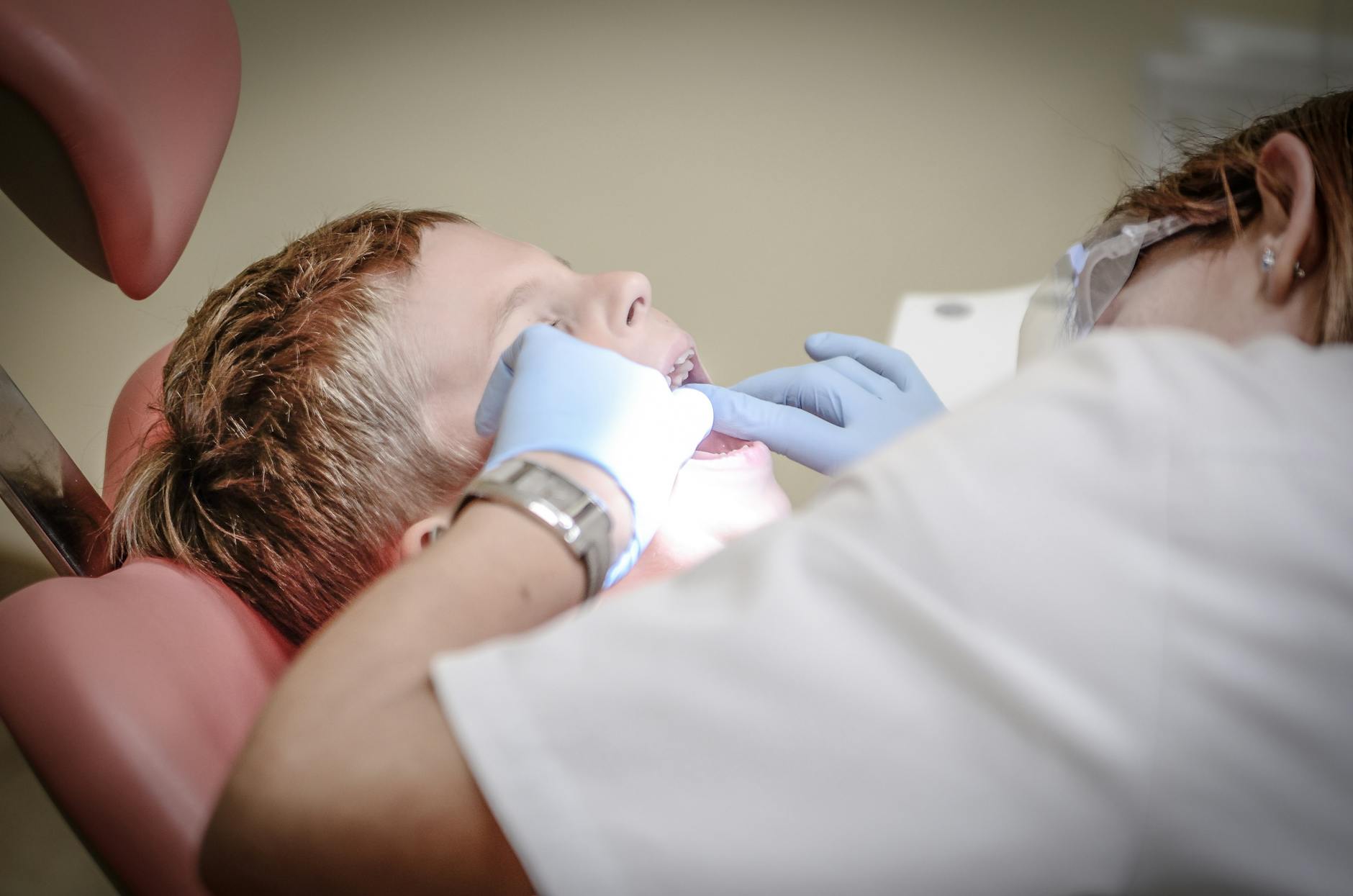 No parent wants to hear their child has a cavity, but if one is found, a pediatric dentist will make the filling process as relaxed as possible. A pediatric dentist also provides the services necessary if your child has sustained a tooth injury such as a chipped or knocked-out tooth.
If an issue comes up that the pediatric dentist is not equipped to resolve, such as alignment issues, they will refer you to a specialist.
Nothing to Fear
When it comes to a pediatric dentist appointment, you and your child have nothing to fear. A children's dentist is patient and compassionate and wants only the best for your children's health. So go ahead and schedule that appointment to keep your child's teeth pearly white. 
Did this help? Check out our Lifestyle and Health sections for more information and advice.